How to Bleach Natural Hair and Keep Your Curl Pattern
February 22, 2022
Going blonde is fun — you have a bright, sunny hue that's also the perfect base for edgy fashion colors like neons and pastels. But it's also a huge commitment in terms of time, money and your hair's health.
"Lightener can permanently loosen a person's curl pattern if it is left on for too long," says Christine Mc Inerney, owner of Stag and Hen Hair Studio in Brooklyn, New York. This can be a major deterrent if you love rocking your natural type 3 and 4 curls. That's why we asked Mc Inerney and Erinn Courtney, a natural hair expert and StyleSeat pro, how they keep their clients' natural curls looking springy, healthy and defined even after they go blonde. Keep reading for their tips, and remember: bleach should always be left to the professionals.
How to Prep for Bleach
A week prior to the bleaching session, Courtney recommends getting a deep conditioning protein treatment and a trim to remove any dead ends.
As for the day of, Mc Inerney asks that her clients come to her with unwashed hair. "I request that to ensure the hair follicle is not open," she says. An already-open follicle will cause more damage during the bleaching process.
How to Keep Your Curl Pattern and Prevent Damage
"First, make sure the hair is in good condition before lightening it," Mc Inerney says. "I avoid my clients losing their curl pattern by using an open air coloring technique such as balayage. If my clients want a more traditional highlighted look, I use foils and a lower developer, like 10 volume. The key to lightening hair is to never rush by using a higher developer — it can cause a lot of damage." Developer is mixed in with the bleach to kickstart the lightening process, and it is ranked in strength by 10s, with 10 being the lowest.
"I like to use professional lighteners that have a formulated bonding system, then I add another bonding additive called Olaplex and a lightening oil base," Mc Inerney says. She cautions against letting your stylist leave the bleach on for more than 45 minutes, as this can damage your hair.
It's also important to note that if you're going for a drastic change, like dark brown to platinum blonde, you likely won't achieve your desired color in a single salon visit. Slow and steady is always the way to go when bleaching. "[Bleach] is depleting the hair strand of protein and melanin, which gives the curl its tight and bouncy nature," Courtney says. "It can be prevented by lightening slowly in multiple processes over a course of months."
How to Care For Your Newly Bleached Hair
In order to keep your newly blonde curls healthy, it's important to keep up with regular trims every three to four months and deep condition once or twice a month. Courtney also advises against over-processing with relaxers, perms and heat-styling. "Keep heat-styling to a minimum and use low heat when styling," she says.
"Moisturize the hair with sweet almond oil, jojoba oil or your favorite leave-in conditioner," Mc Inerney says. We recommend the
Carol's Daughter Goddess Strength Divine Strength Leave-in Cream with Castor Oil
, which helps strengthen breakage-prone hair.
Read more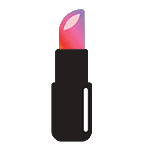 Back to top