Why We're Crushing on POSE Star and Activist Angelica Ross
October 04, 2018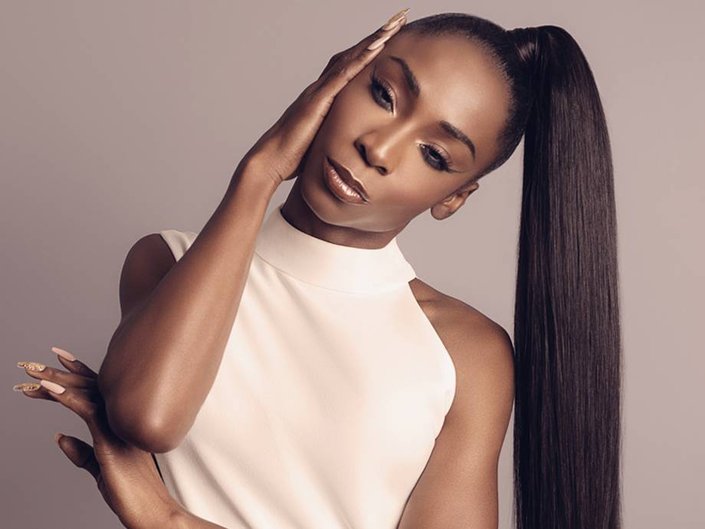 In case you missed it, "POSE" is the latest show to set the internet ablaze. Created by TV veterans Ryan Murphy and Brad Falchuk (who have also brought you shows like "Glee" and "American Horror Story"), the dance musical focuses on ball culture in the eighties and touches on the lives of the characters who are making the ballroom shake. One of those characters is Candy Abundance, a confident and fierce woman who we see struggle to find herself throughout the season.
Angelica Ross, the woman who plays Candy, is anything but uncertain about who she is — tackling everything from racial and economic inequality for trans people through her company TransTech Social Enterprises, to starring in an Emmy Nominated web series about the life of two trans women. When she's not turning heads on POSE, Ross is walking in New York Fashion Week (most recently the Marco Marco show) and acting as ambassador to her stylist's new brand Wildform — a hair extension company that makes wigs for all people. In other words, she's making waves. I recently caught up with the actress to chat about her hair care routine, how to find your aesthetic as a trans woman and what beauty means to her.
Tell me about your hair.
My hair changes daily. I just had faux dreads in my head a couple of days ago and I went to an afro before the Marco Marco show and in the show it was in a blonde afro. I love experimenting with my hair. I usually stay within the darker brunette but folks like Cesar have pushed me to step outside my boundaries and try blonde. I swore I would never try blonde but Cesar was able to get me to try it and fall in love with it.
How do you take care of your hair underneath the wigs?
I come from a lineage of black women who unfortunately were sent the message that we have bad, "nappy" hair. And what I realized is that I have beautiful, strong hair, I just had to learn how to take care of it. It was through Youtube videos and going online and finding other black women struggling to love and take care of their hair that I learned about protective styling. I learned about wash week and twisting my hair. I might wear scarves for a couple days with beautiful makeup as my hair is drying and when my hair is dry I untwist my hair and wear a big, curly fro. I wear that until it gets messy and even messy it looks great. When I'm out of wigs I do that and when I'm in wigs I braid it down and it's protected.
Any products you're loving?
Right now I'm using a shampoo from a brand called Muxima. They do a lot of products for curly hair. I use a lot of their products. When I don't have my hands on that, my go to is Mizani.
I went natural a while ago and I will say that the big chop is real, it has transformative properties.
When I big chopped my parents freaked out. It's funny because they freaked out when I transitioned but then my mom freaked out again because she had become very used to my cis-heteronormative presenting hair. When I cut it all off they thought I was transitioning back and it really highlighted how deeply rooted anti-blackness and patriarchy is. My father had a lot to say about how my mother wears her hair but I think that my mom seeing alI the different ways I get to have fun with my hair, she's learning to let go of the things she learned about having bad hair.
You've mentioned that you're a former drag queen, tell me about your experience with that.
I came out as trans and then had no form of employment. My only access to finding a job was doing [drag] shows for tips. You've got men who are doing drag and you have trans women who are doing drag. The difference [between] us coming to the same art form is those men go back to jobs that they can hold because they're cis-presenting males and can afford the costumes and the jewelry. But because [trans women] are hustlers, we make it work. My form of drag is about realness and because I've done so many numbers for so many years I know what sexy is for me. Drag helped me find my womanhood on my terms.
What's your advice for trans women who are trying to find their aesthetic?
I took myself to what I call "mannequin state" and stripped away everything. In this moment you have to stand in front of a mirror everyday and force yourself to see yourself as beautiful without anything extra. We've allowed patriarchy and misogyny to diminish us down to our parts and what we need to do is go through a healing process to strip all that away so you are certain. I'm at a place where I'm certain, so I can do whatever I want to do now and I know that it doesn't define me. As your hair grows back you'll grow into your beauty and you'll learn how to make beauty out of now and what you look like now.
What's your everyday makeup routine like?
One of my favorite products I'm using right now is Burt's Bees oil cleanser. It works perfect for my skin and makes my skin look flawless. I'll put that on my face and then use a moisturizer. My go to moisturizers are Olay. My mother used their products for years. When it comes to makeup it's usually light. I use a wet Beauty Blender and put a couple drops of foundation on my face and blend so it's a little sheerer. My "invisible" makeup look is a little involved. It includes mascara, invisible eyeliner, doing my eyebrows as well and contouring and highlighter.
Any products you're loving?
The foundation I can't peel my fingers away from is the Giorgio Armani HD Foundation. I [alternate] between NARS and MAC concealers and use Fenty highlighters. One of my favorite lipsticks [from MAC] is called Brave. I love to use it with Fenty Gloss Bomb. For mascara I use Too Faced Better Than Sex and my go to lashes are Bat Me Lashes. I set my face with Urban Decay All Nighter Setting Spray and use a fan to dry my face.
Are you anything like Candy on "POSE" or are the two of you very different?
Candy is my Sasha Fierce. I didn't know who Candy was at first and as I'm starting to get to know her, I love that she doesn't take no for an answer and that when she falls she gets right back up. I think she's misunderstood like many trans women. You think about her carrying that hammer in her purse and you have to think, "Why is she carrying that hammer in her purse?" Have we stopped to ask that question for a second? I relate a lot with Candy.
What does makeup mean to you?
One of my favorite rap artist's lyrics says, "You can't spell wardrobe without the word war." It's war out here. And when it comes to trans women our makeup is our war paint. It's [also] a spectrum. From makeup being used to make me feel powerful in a boardroom to makeup making me feel safe as a trans woman walking past a group of men.
Read more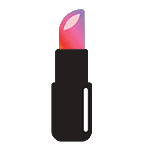 Back to top