6 Buzzy Makeup Trends To Copy in 2019
December 28, 2018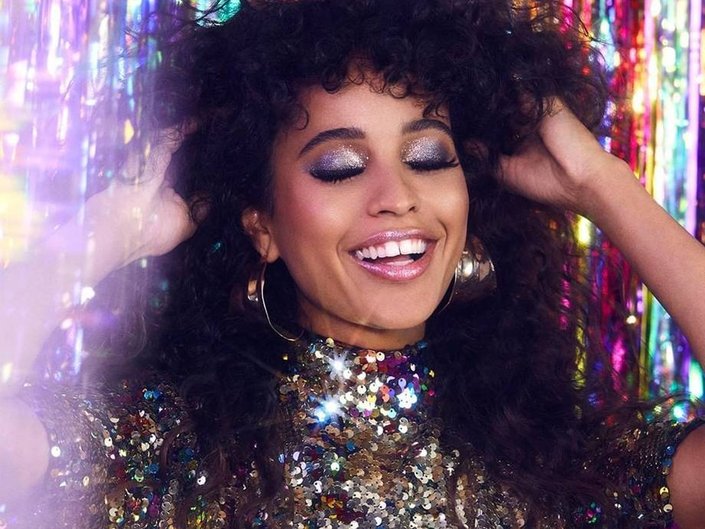 With 2019 quickly approaching, it's time we start talking about the beauty trends that will be popping up on the 'gram and IRL in the new year. We predict that the upcoming year will be like 2018 in some ways— filled with lots of shimmer and glow, but we'll also say goodbye to some beloved makeup looks. It'll be the end of an all-matte era as we move bravely into a glimmering 2019 — preparation for an innovative 2020 which will be all about beauty tech and ultra-personalized routines.
We've gathered intel from some of the most sacred beauty spaces around (think backstage at NYFW, in our Instagram saves, at editor happy hours and our grandmother's cabinets) and we're happy to report that 2019 will likely be the shimmeriest (but not dewiest) year yet. Confused? Delighted? Intrigued? Good. Let's get to it.
Shimmery Shadows
Shimmery shadows are going to be everywhere in 2019, and by everywhere we mean on every eyelid and in every beauty stash. You can thank ASMR-like makeup application videos and backstage makeup artists for this one — shiny is undeniably mesmerizing (and great for Instagram engagement). If you've prepped for this trend by buying up every jewel-tone shimmer in sight, good. If not, pick up a versatile palette like Urban Decay Born To Run — perfect for creating any look your heart desires.
Dumpling Skin
The Internet went crazy over glass skin in 2018, as the phrase became synonymous with flawless, mirror-like skin. And while the glass skin look isn't going away anytime soon, we're making room for dumpling skin in 2019 — a buzzy term coined by makeup artist Nam Vo (complete with hashtag #DewyDumplings). It's another ultra-glowy complexion trend with one key difference: it carries over into makeup too. It includes lightweight foundations and concealers (her fave is Giorgio Armani Luminous Silk Foundation), creamy dewy products and most importantly, wet-looking, dumpling-effect highlighters.
Jewel Tones
Pastel shadows had their moment in 2018 — popping up in wings, smoky eyes and in the corners of every eye. In 2019, jewel tones will reign supreme, so prepare for deep, lush variations of your favorite pastel hues.
Luminous Matte Finish
While the ultra-dewy look isn't going away per se (see: dumpling skin), luminous matte will be the foundation finish of 2019. It falls somewhere between dewy and matte (leaning more dewy), and has an emphasis on skin looking like actual skin. To get this look, we recommend pairing glowy primers with soft matte foundations or applying a sheer layer of color to let your natural skin peek through.
Acrylic Nails
Graphic nail art has reigned supreme for years, the emphasis on creating looks for shorter, natural nails. This was made even easier with gel, which has undoubtedly become a manicure staple. In 2019, however, long nails will be in and everywhere. We've spotted them on our fave celebs, backstage at shows, and on the fingers of the biggest beauty editors. Get ready for an acrylic invasion — don't say we didn't warn you.
Gloss
We said 2019 would be a luminous one — even for the lips. Expect to see glossy, shiny, metallic lips in the new year, all year. If it shines, it'll be on mouths and we're not mad at it. In fact, we're stocking up on drugstore glosses and adding toppers to our liquid mattes, and you should be too.
Read more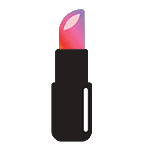 Back to top