How to Adjust Your Foundation from Season to Season, According to an Expert
November 02, 2021
Imagine this: you've finally found a foundation that you can't live without. But as we head into the colder months, you've noticed some changes — maybe the foundation doesn't match your complexion as well anymore, or perhaps the formula is a little too matte for your dry winter skin. Whatever the case, don't toss it just yet. We consulted professional makeup artist Sarah Uslan to find out how to transition your foundation from season to season. Ahead, find her tips.
How to Adjust Foundation From Season to Season
Prep Differently
As we head into the cold winter months, the seasonal change can bring about some big changes in the skin. The cold, dry air has a tendency to make the skin chapped and uncomfortable, leaving the canvas for your foundation application in a completely different state than it might have been in the summer. Despite these changes, you'll still want your foundation to work the same way, which is why it's important to know how to adjust it accordingly. "If I'm working with a client that has dry skin, I would apply an oil to the cheeks, chin, neck and decollete prior to foundation as a hydrating base," says Uslan. "The oil allows the foundation to glide smoothly over the skin. If the skin is extra dry with chapped patches, I would add an oil and then a hydrating balm before foundation to ensure makeup doesn't stick to the patches and cause caking." We love the CeraVe Healing Ointment and the LULA Beyond Balm for this.
Try a New Application Method
According to Uslan, even the most avid of sunscreen wearers will notice a slight shift in skin color when the seasons change. To lighten a foundation that looks darker than your skin, try thinning it out by switching up your application method. Use either your fingers or makeup sponge to lightly dab the foundation onto your skin, instead of painting it on in thick strokes with a brush. "When you use your fingers, you end up using way less product," says Uslan. "You can also use a damp beauty sponge to lightly blend out the product once it's on the skin."
Dilute the Foundation
Because our skincare needs change with the season too, you might notice that your usual mattifying foundation is in need of some more moisture. An easy way to turn a dry, matte foundation into a foundation with a hydrating, dewy finish? Mix in a few pumps of your favorite moisturizer or a couple drops of an oil. Not only will mixing a hydrator into your makeup make it more suited for colder weather, it also helps combine integral parts of your skincare routine with your makeup regimen.
Mix in Another Formula
Consider mixing your foundation with another formula to adjust the finish or to alter the shade. If your foundation needs help in the skin-matching department, try an ultra-pigmented foundation, like the Lancôme Teint Idole Ultra 24H Long Lasting Foundation in either a lighter, darker, cooler or warmer tone, depending on what you need to correct. The NYX Professional Makeup Total Control Pro Drop Foundation Hue Shifters are hue-changing shifting drops available in Light, Dark, Cool and Warm that can be dropped into your foundation to alter it as you need it. For a more lightweight foundation that adds moisture and a dewy finish to an otherwise dry, matte formula, try the YSL Beauty Nu Bare Look Tint, which is formulated with hydrating glycerin and hyaluronic acid.

Read more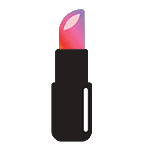 Back to top