How to Apply Makeup Flawlessly Using Only Your Fingers
February 22, 2022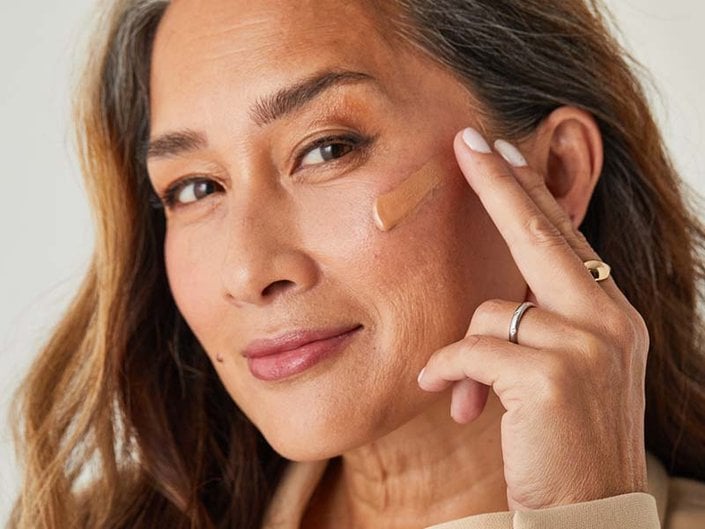 Perhaps you're a makeup beginner. Or maybe you don't have all your makeup brushes and sponges on hand. Whatever the case, there are times when you might have to rely solely on your fingers. To learn how to apply a full face of makeup using your fingers, we tapped celebrity makeup artist, Molly R. Stern. Keep reading to find makeup artist tips on how to apply blush, bronzer, foundation, eyeshadow and more using your digits.
How to Apply Concealer and Foundation With Your Fingers
Stern loves applying both concealer and foundation with her fingers. "I think the formula of both concealer and foundation goes on better with hands as it has a chance to really meld with your body's warmth and chemistry," she says. "If you have a clean sponge or brush for final blending and buffing that might up your flawless game, but it can totally be done with your hands." Need a new foundation? Check out the crowd-pleasing
Armani Beauty Luminous Silk Foundation
.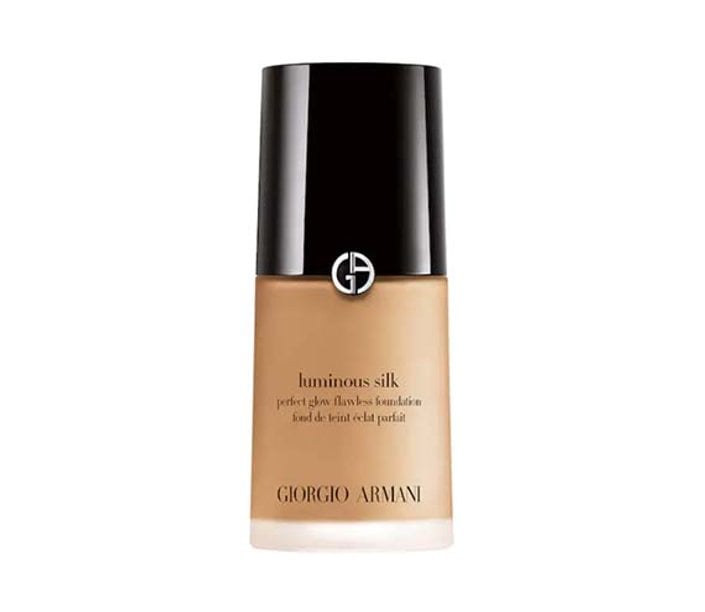 How to Apply Blush and Bronzer With Your Fingers
One of the best parts about cream bronzer and blush is that they're so easy to apply. "Use one finger to apply the dot of color [to your cheeks] and then a different finger to blend," she says. "This way, you have a bit of control and it doesn't get everywhere." If you don't have a brush or sponge on stand-by, Stern recommends gently buffing the color out with the inside of your palm. Need help making sure your blush and bronzer looks symmetrical? Check out our blush tips for best results.
How to Apply Eyeshadow With Your Fingers
Believe it or not, your fingers are one of the most efficient tools when it comes to applying eyeshadow. Your fingertips can get in the small crevices of your eye area and can pack in pigment with more pressure than a fluffy makeup brush. "Rather than swiping or patting, I would recommend using a pressing motion to pack color onto the lid with your ring finger," says Stern."If you want the shadow to move more like paint, get your fingers wet." If you're looking for longer wear, Stern suggests packing the shadow onto a layer of eyeshadow primer, like the Urban Decay Eyeshadow Primer Potion.
How to Apply Lipstick With Your Fingers
"One of the best ways to achieve a blurred or blotted lip look is to actually apply the lip color with your fingers," Stern says. "Apply it to your finger first and then dab the color onto your lips slowly. It allows you to control how dense the color payoff is." For an opaque lipstick that's easy to work with, look to the Maybelline New York Color Sensational Creamy Matte Lipstick.
Read more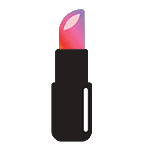 Back to top