Everything You Need to Know About Makeup Products with Sunscreen
June 28, 2021
If you ask a dermatologist the secret to eternally youthful skin, they'll likely answer with one word: sunscreen. Sunscreen helps keep wrinkles and other signs of premature aging at bay, not to mention it can help prevent skin cancer. That's why it's important to wear sunscreen every day, rain or shine. You might be wondering, does the SPF in your makeup count as sunscreen? To find out, we tapped Dr. Annie Chiu, a board-certified dermatologist based in California. Keep reading for her tips, plus our favorite SPF-infused makeup.
Does applying makeup containing SPF 30 give you the same level of protection as a SPF 30 sunscreen?
Both may contain the same exact sunscreen ingredients, but according to Dr. Chiu, you're likely to get less SPF protection than labeled with the makeup. "This is because most people do not use a tablespoon of makeup on their face, which is the amount you would need to get the SPF written on the package," she says. To ensure you're getting sufficient coverage, we suggest applying a lightweight sunscreen first, and considering your SPF-infused a bonus.
Do you need to reapply SPF-infused sunscreen?
You should always reapply SPF throughout the day, especially if you're in direct sunlight. This is why Dr. Chiu suggests using powder-based sunscreens to both give you extra protection and to help freshen up your makeup at the same time.
When you apply makeup containing sunscreen over your regular sunscreen, do you get double the SPF?
Nope. SPF 30 plus SPF 15 does not equal SPF 45. "SPF is not additive," says Dr. Chiu. That said, your makeup probably gives a little boost to your sunscreen protection because the makeup layer helps even out your sunscreen layer, covering spots you may have missed on your face. According to the American Academy of Dermatology, you should be using a SPF of 30 or above on a daily basis.
1 / 10
2 / 10
3 / 10
4 / 10
5 / 10
6 / 10
7 / 10
Available in four shimmery shades, this long-wearing cream eyeshadow keeps eyelids looking pretty and protected with SPF 30. Simply swipe the shimmer onto your eyelid with your finger and you're good to go!
8 / 10
Gel Bronzer: Maybelline New York Dream Bronze BB SPF 25
This water-gel formula is packed with 8 benefits, like hydrating, evening, smoothing, and—of course—making your complexion look sun-kissed. The lightweight formula feeling refreshing and adds the sheer wash of sun-kissed color anywhere you apply it.
9 / 10
10 / 10
Tinted Lip Balm: Kiehl's Butterstick Lip Treatment SPF 25
Available in five colorful shades from petal pink to deepest berry (as well as clear), this balm, rich in coconut oil, keeps lips soft and flake-free. Reapply frequently to make sure lips are fully covered in sun protection.
Read more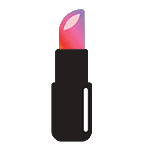 Back to top