Better Together: Why You Should Layer a Lotion Under Your Fragrance
March 06, 2018
When it comes to building up your scent repertoire, it's not just about bottles of fragrance. Lotions and creams are a great way to give your scent a little more dimension and body — after all, what more could a perfume fiend want that even more perfume? To make the scent last even longer, we suggest taking it one step further: layer a perfume over a matching body lotion.
Start by applying your fragrance lotion on the spots where you'll be spraying your perfume — we love the Viktor & Rolf Flowerbomb Body Lotion for this. The cream is rich and deeply hydrating and contains a ton of flower power and sweet smelling notes.
Next, layer on a few spritzes of the Viktor & Rolf Flowerbomb perfume. The double layer of fragrance will not only meld together and create a really beautiful herbaceous scent, it will also last you all day — and well into night.
Read more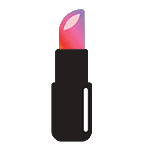 Back to top