The 7 Best Blush Shades for Olive Skin Tones
March 23, 2022
Considering how big of a resurgence blush has had over the last year or two, it's probably safe to assume that you're looking to find your perfect shade. As is the case with most makeup, the most flattering blush color for you will depend largely on your complexion and your preferences.
And thanks to its greenish undertones, olive skin can be especially tricky when it comes to matching that just-right shade of blush. So ahead, we're making it easy for you and sharing the best blushes for olive skin tones. Between liquid, powders and creams, you'll have an array of formulas to choose from, too.
1 / 7
If you're new to blush or you prefer a sheer, dewy consistency that you can build up, this is the blush for you. The bright coral shade complements the warmth in your skin, and if you like a monochromatic makeup look, you can pop this liquid formula onto your lips, too.
2 / 7
Peach tones are extremely flattering on olive skin and this medium peach shade is perfect if you're on the lighter end of the olive skin tone spectrum. It's a soft, blendable formula that can be used on the cheeks as well as the eyes for a natural-looking flush.
3 / 7
If you're looking for the best drugstore powder blush for olive skin tones, you've met your match with this one. It's a natural color with just a hint of terracotta in the base to warm up your skin. It also has a beautiful pearl running through it which creates a subtle luminous finish.
4 / 7
Warm orange blush shades mesh really well with the yellow undertones that often peak through olive skin, and this burnt orange shade is the perfect blush color as the warmer weather approaches. It creates a sun kissed effect on the cheeks, and the creamy yet matte formula stays put for hours on end.
5 / 7
If you love a rich and creamy formula that creates juicy-looking cheeks, you'll fall in love with this pigmented blush. It blends into the skin effortlessly, and the terracotta shade was practically made for olive skin tones.
6 / 7
There's no denying that apricot and bronze colors are ultra-flattering on olive skin, but don't be afraid to experiment with pink or rose shades — just ensure you know what to look out for. Look for one with warm or neutral undertones and shy away from blue tones or babydoll colors. This one is the perfect pick because it's a neutral rose color with the perfect amount of depth.
7 / 7
Another great pink option is this shimmering blush from Pat McGrath. The powder formula has a warm pink base with a golden reflect throughout it which makes it extremely flattering on olive skin. It's also buildable so it can be worn on a variety of skin tones.
Read more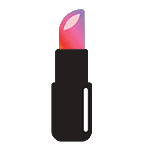 Back to top