Brittany and Jadyn Xavier Talk Makeup Trends, Social Media, and What It's Like Working Together
January 12, 2022
If you're a fan of fashion and beauty content on Instagram and TikTok, then chances are you're familiar with mega-influencer, Brittany Xavier, and her teenage daughter, Jadyn. With over 1.7 million Instagram followers and 4.6 million TikTok followers between the two of them, they've made a name for themselves in the digital space. We recently spoke with the mother-daughter duo about the evolution of their social media careers, the makeup trends they're loving (and not loving), what it's like working together and more. Keep reading to learn more about the influencers changing the TikTok beauty scene.
Brittany, when you started out on social media it seemed like it was mainly fashion focused. How did beauty related content become a part of your job as an influencer?
B: It evolved naturally, I listened to feedback via comments on my blog at the time and noticed my community asked everything about my life 一 not just about my fashion. So, I decided to include beauty more in my content. My beauty looks are also a part of my creative process, and I feel it goes hand in hand with fashion as a way of expressing myself.
Jadyn, how did you become involved in social media with your mom? What has it been like to learn about the social media business at such a young age?
J: When I was young, I didn't even know what my mom was doing 一 I would go on shoots with her and my dad and ride around on my scooter. But during quarantine we had so much extra time together when my school was shut down, and we really took that opportunity to shoot a lot of family content and just have fun!
I learned a lot during that time of how much work goes into this behind the scenes. I was also able to experience digital fashion week with my mom and as I've gotten older, I've loved learning about my parent's creative process. Learning the business and time management skills really helps me stay organized and understand the backend of things when it comes to my own campaigns and being successful at school.
Brittany, have you picked up on makeup or skin care tips through your experience on social media and working with others in the space?
B: My makeup and skin care routine has evolved as I have gotten older. I'm a lot more aware of the products and ingredients that I'm putting on my skin 一 especially right now because I am breastfeeding Poppy! Because of social media, I love that I've had the opportunity to work with some of the best artists in the industry including Justine Marjan and Ash K. Holm. I've learned so many tips and tricks from them that I incorporate into my everyday routine.
Justine taught me how to cut and style my curtain bangs when I had them 一 we actually filmed a YouTube video about it together on my channel, and she offers her best blow drying tips for smoother hair. And Ash shared the [makeup] tips she's taught me on my YouTube channel as well.
Brittany, what's your current go-to makeup style? Is there something you used to do with your makeup that you look back on now and cringe?
B: My current go-to makeup style is a focus on dewy skin and it usually includes a thin winged liner because I feel more ready with it on. My schedule is so much different from before so I do not have as much time to play around with different styles, but I still love colored eyeliner because it's a quick and impactful way to switch up my look.
In high school I went through a phase where I wore pink eyeshadow that was a strange pink 一 it was a bit too red, and when I saw pictures recently it looked like my eyes were irritated. It took me a minute to remember that I thought that was a cool beauty look!
Jadyn, what does your makeup routine look like on a typical day? Do you wear makeup to school?
J: I have to wear masks all day at school, so I only wear a little bit of eye makeup as I don't want mask-acne. I love my eyeliner from Charlotte Tilbury which is one of my favorite makeup brands. I use so many of her products on the weekend when I have more time to try out makeup looks and, I'm obsessed with the contour and blush wands from the collection.
Are there any makeup trends that you're really into right now? Are there any that you're not a fan of?
J: I am really into cat eyeliner right now! It's what I've been wearing daily because I've been able to practice the technique more.
I saw this one girl on TikTok put contour everywhere on her face, but the weirdest area was her mouth 一 I have never seen anyone do that and I am not planning on doing it. I'm more about trying trends that are easy and quick to test out.
What's the best thing your mom has taught you when it comes to makeup?
J: There's a way to wear makeup that still looks natural, and sometimes less is more. (Except when it comes to blush 一 I love blush lol.)
What has working together been like? What are the best parts and the most challenging parts?
B: It has been a cool experience, and a good way for us to spend more time together. It's allowed me to help Jadyn grow with her time and money management skills. The challenging part is managing both of our schedules. Before, we were in lockdown together making videos, but now Jadyn's schedule is so busy with her first year of high school. And my schedule is busy with Poppy and work, so we shoot when it works out best for both of our schedules. It's challenging sometimes to coordinate but we always make the best of it!
What's next for you both? Is there a career bucket list item that you're hoping to achieve this year?
B: We have some exciting projects in the works! I think the pandemic has really made us appreciate what is truly important even more. Being able to go on a family vacation next year would be amazing as we get back into the swing of life again. We're excited to do family trips as a family of four now too!
Photo Courtesy of Brittany Xavier
Read more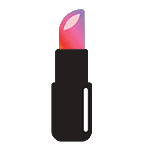 Back to top