How to Apply Bronzer Under Foundation for a Sun-Kissed Glow
July 29, 2022
If you're anything like us, you probably have your daily makeup routine down to a science, but have you ever considered switching up your steps for fun? This could mean applying your cream-based bronzer before your foundation, a trend that's not-so-quietly dominating our social media feeds.
New York City-based makeup artist Kasey Spickard is one of many advocates of the bronzer-first trend, noting it's a great way to achieve a sun-kissed look sans *actual* sun. And there's a word for it: underpainting. "We've seen the trend for years with the likes of Scott Barnes pioneering this idea of bronzing, contouring, blushing and highlighting underneath your foundation." That said, it's time to give the trend a try.
The pro says that the key to perfecting an underpainted bronzer look is to "apply a generous amount of product where you typically get tanned by the sun. "So, the forehead, nose bridge, tops of cheekbones and temples and chin." Two of our favorite products that get the job done seamlessly are the NYX Professional Makeup Wonder Contour Stick and the Giorgio Armani Beauty Neo Nude Bronzer.
Want to give it a try? Ahead, Spickard explains how to apply bronzer under foundation and also answers all of your pressing bronzer questions.
How to Apply Bronzer Under Foundation, According to Spickard
STEP 1: Apply one to two pumps of liquid bronzer (or two to three generous swipes of cream bronzer) on the back of your hand to warm it up.
STEP 2: Then, with a medium angled flat brush, pick up the product and apply it in the areas mentioned above.
STEP 3: Lightly blend the edges of your freshly applied bronzer with a damp beauty sponge, but don't blend it out entirely just yet.
STEP 4: Apply one to two pumps of foundation on the back of your hand, pick it up with a beauty sponge, and gently buff all over the "empty" spaces where you haven't applied bronzer.
STEP 5: Finishing by taking your sponge with the remaining foundation and gently tapping over the bronzed areas to blend.
How Can I Ensure a Flawless Application?
"It depends on the formulas of both your bronzer and your foundation," says Spickard, noting that you "want to pair 'like' with like' to ensure the most flawless application." So to break it down: If you have a water-based foundation, you'll want a water-based bronzer. And if you have a silicone-based foundation, you'll want a silicone-based bronzer.
How Do I Prevent My Bronzer From Looking Patchy?
"Sometimes with liquid bronzer, if you apply it directly to the face over foundation, it can get patchy and pull up your foundation," says the pro. "To prevent this, warm up the product on the back of your hand and then apply with a stippling motion with a brush. You can also use the underpainting method outlined above to help prevent this type of issue as well."
Can You Wear Bronzer Own, or Does It Need to Be Teamed With Foundation?
"You can definitely wear bronzer on its own," says Spickard. "In the summer, I apply my standard skincare, then go in with a touch of concealer to spot-conceal and then apply bronzer where I naturally tan to get a fresh bronzed look."
Photo: Melissa San-Vicente Landestoy, Design: Juliana Campisi
Read more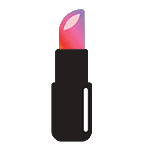 Back to top