Why You Should Be Bullet Journaling Your Makeup
September 13, 2017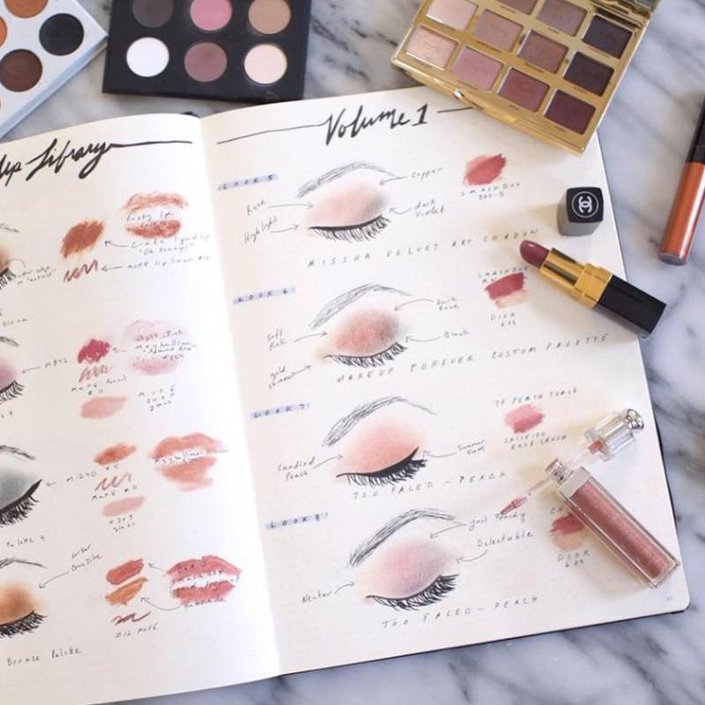 If you've ever struggled with trying to remember when to replace your mascara, what kind of makeup you already have or how many blush pink nail polishes you have stashed away –– then maybe you should give bullet journaling a shot. Bullet journaling, known to the initiated as #bujo, blends art and planning to create something stunning, Insta-worthy and slightly addicting. You can use it to track everything from your sleep cycle to your favorite TV shows, and a quick scroll through the Instagram hashtag shows just how creative people have gotten with theirs. We've recently been obsessed with Ann Le, lifestyle blogger and bullet journal badass. Her Plan With Me vids even have a fandom (the Plan with Ann tribe!). If you want to learn the basics, she has plenty of how-to's. But being the makeup junkies we are, we've been binging on her beauty-related journal ideas. See a few of our faves ideas and videos, ahead:
If you can't remember the last time you swapped out your mascara:
Try using a bullet journal to track the expiration dates of your makeup. When you open a new product, log it in your bullet journal and the date you should swap it out. Want to make it look fancy? Try using different colored washi tape and markers to make your bullet journal pop.
For the babe with more polish than Essie:
In this video, Ann makes a nail polish library to log all of her fave colors.This is super helpful and saves you from testing out each shade on your nails before you decide on a color –– it's also great if you have a bunch of similar colors that look pretty close in the bottle. Want to make your own? Here's how:
You'll Need:
A bullet journal of your choice

A pencil

Pens and markers

Your nail polish collection.
1. Give your collection a title (ie: Nail Polish Library).
2. Split your polish into categories (you can split it up by tones, brand, mood or season–– whatever makes the most sense to you).
3. Paint your paper with swatches of the polish. You can make nail-shaped oval swatches like Ann or switch it up with a funky pattern.
4. Label each polish.
5. Decorate the page to fit you!
Bonus tip! If you're in need of inspiration, watch to the end to see how Ann keeps some of her favorite nail looks all in one place.
The best way to keep your makeup all in one place:
If you've ever tried to carry your makeup all at once, you know it can be no small task –– especially if you love to collect bulky items like palettes and kits. Ann's makeup library streamlines that by helping you keep all your fave looks in one place. It also takes the guess work out of planning your next Insta-worthy beat. Ready to try it? Here's how:
You'll Need:
A bullet journal

A pencil

Pens and markers

Your makeup collection
1. Draw a closed eye –– start with a pencil so you can go back if you don't love your layout on the first try.
2. Using your finger or a brush, create an eye look using your favorite shadows/palettes.
3. Add in a swatch of the lipstick/lipliner/lipgloss that compliments the look.
4. Write in the colors/shades you used along with any helpful notes to recreate the look.
Read more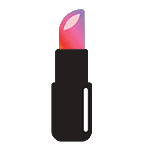 Back to top