Caliray Founders Wende Zomnir and Jenna Dover on Creating a Beauty Brand With Purpose
April 26, 2022
After years of working in the beauty industry, veterans Wende Zomnir and Jenna Dover felt compelled to enter into the space in a new way. Drawing upon their conversations from when they were 20-something-year-old California transplants, the duo created Caliray, a less-is-more makeup brand inspired by the easy living in the Golden State.
We recently sat down with Zomnir and Dover to talk about the importance of creating with intention, setting boundaries and why Caliray is so special.
How was Caliray born?
Wende: We were always out on the beach, surfing and talking. We were both obsessed with being healthy, being by the ocean and talking about business, beauty, wellness and how much we hated the trash on the beach (which I felt especially bad about given that I contributed to the trash for so many years). These conversations helped form the genesis of the Caliray today.
Jenna: It wasn't a paint by number type of feel. We didn't do market research or anything.
Wende, what made you decide to start another beauty brand? Are there some things you knew from the start that you wanted to do differently?
W: My life has changed a lot since I started Urban Decay. I felt like I wanted to find a way to bring my new perspective on beauty and life into a new brand. While Urban Decay was one of the first brands to take parabens out of products, and even though I built an office that was made of non off-gassing materials and had a company-shared organic biodynamic garden, it wasn't always the image of the brand.
Wellness has always been a huge part of my life. I felt like there was this whole other part of me that wasn't being reflected through the brand at that time. Jenna, of course, shared all of those ideas about wellness with me and the notion of the California way of life and partnered up with me to create Caliray.
Jenna, you're the self-proclaimed vibeologist. What made you want to put everything aside and create something of your own? And, what does vibeologist mean?
J: I ran development for Burt's Bees for years and wanted a change. I couldn't express myself in a way I wanted to. When Wende and I would chat about beauty and things we thought were cool, we decided to follow our energy and passion and it led us here.
To me, the title of vibeologist is basically that I do all of the copywriting, branding and expressing how things make you feel. We want our products to make you feel something and we want to describe our products in a way that makes you feel something. The Caliray Free Dreaming Skin Wellness Diffusing Tint, for example, is like the feeling of unhooking your bra, except for your face.
Would you say the brand is a love letter to California and its way of life?
J: Oh yeah, we wanted it to capture the dreaminess of California. I grew up in Tennessee and when I got here, I realized it's more than a place on a map. It gives me inspiration. And I hope people take the Caliray makeup out of their bag and it makes them feel like they're holding a piece of California.
W: There's a fascination with the free thinking, free-in-your-body feeling that exists in California. We wanted to capture that in makeup that you don't have to worry about. Whenever you are, you're able to live your best life with that slice of Golden State in your pocket.
What elements of the brand are most important to you?
W: We wanted to make sure everything we did was from either recycled plastic or an alternative source that wasn't as polluting as traditional plastic. The skin tint packaging is made with over 75% post-consumer plastic. We're always trying to up it even more and push on that. There isn't any crazy decor on our products so that they can just go back into the recycling stream. All of our boxes are from post-recycle paper. Oftentimes, beauty products are too small to be recycled in their neighborhood recycling stream, but with our partnership with Pact, we can ensure those tiny packages are able to be recycled. Consumers just need to go onto our website and buy a shipping label, collect 5-10 beauty packages they've cleaned out and ship them back to Pact to be recycled. We handle the recycling fee. Sure, we're asking people for a tiny bit more effort, but there are people that want to do it and don't know how. We're giving the people that care the 'how.' Climate change is a big scary thing, and we want this to be a joyful experience. We want to give them makeup that can make them feel beautiful but feel comfortable with what they're buying..
J: Getting dressed in the morning shouldn't be an ethical decision. We want to create things that are purposeful and can be recycled again so we can close some of these loops and feel good about what we're using.
What Caliray product are you most proud of?
W: I love them all! The Come Hell or High Water Clean Mascara or the Free Dreaming Skin Tint if I had to choose. They have innovative formulas, come in ocean plastic and are just super cool.
J: I'm kind of rough and ready with my makeup application. I want to use it and get going, so the Free Dreaming Skin Tint is probably my favorite for this. Just put it on and go.
If there's one thing you wish you could tell your younger self, what would it be?
W: Set more boundaries. It's good to learn that as a younger person. Set boundaries and be confident in them. You'll want to say yes to everything and try everything and be flexible and find your way, but you need to set healthy boundaries for yourself. Also, balance is balanced. It's an ongoing state. It's a never-ending journey of trying to find balance, so what your balance right now might be different tomorrow.
J: It gets better or don't overthink it. Don't worry about things that don't matter and focus your energy on the things that do. Your energy is one of your most valuable assets so don't just give it away.
Photo Courtesy of: Wende Zomnir and Jenna Dover, Design: Juliana Campisi
Read more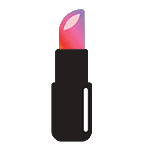 Back to top