Candy Inspired Makeup Tutorials Everyone With a Sweet Tooth Will Love
October 17, 2017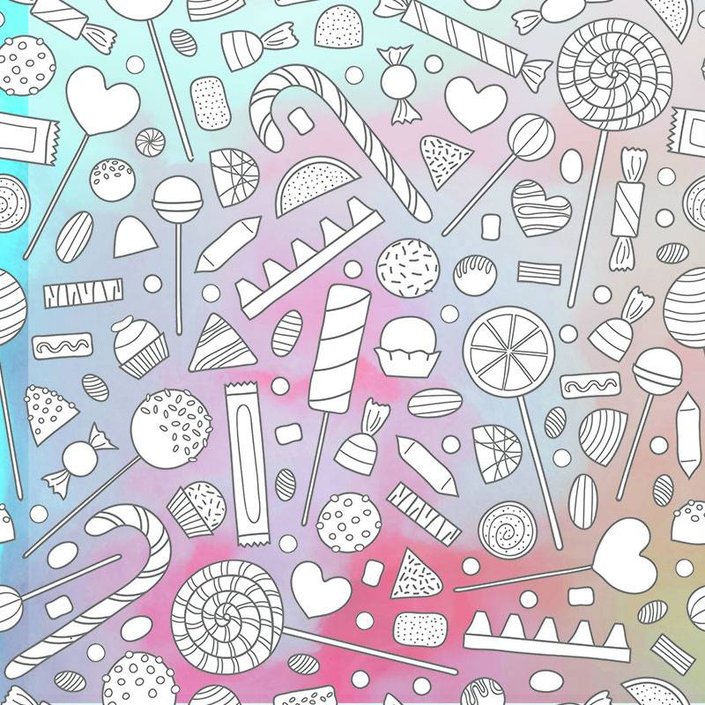 There are YouTube beauty tutorials for just about everything: from overnight hairstyles and back to school makeup ideas to the best Asian eye makeup tutorials and gender-bending Halloween costumes. Thanks to the Internet's dedicated team of beauty vloggers, we have access to practically every makeup how-to we could ever need — and for that we thank our lucky stars everyday.
The makeup tutorials we're currently obsessing over just so happen to be perfect for Halloween, AKA, candy-binging season. So if you're tempted to look like a piece of candy while you binge-eat your own, check out these three unique makeup tutorials that every foodie or candy-obsessee will love.
1.To get an easy candy corn-inspired look...
Lex of Madeyewlook Twice created this easy candy corn makeup tutorial for Halloween. Here's how to get the look:
1) For foundation, use Urban Decay Naked Foundation. 2) Apply Urban Decay Eyeshadow Primer Potion to lids. 3) Take the NYX white Diamond Lust Eyeshadow and apply under your brow as well as on the inner corner of your eye. 4) Take the NYX Primal Colors eyeshadow in Hot Yellow and Hot Orange. Tap the yellow onto your lid, being sure to tap off any excess shadow and build the color up to make it as yellow as you'd like. Continue onto your crease. 5) Using the Hot Orange shade, apply to the outer corners of your eyes. For a more dramatic look, add orange underneath your waterline using an angled brush. 6) Add NYX Hot Red eyeshadow to the outer corners of your eyes. 7) Tightline your eyes with the Ulta Black Automatic Pencil. Draw on your cat eye using NYX Matte Liquid Liner and for mascara, use Maybelline Lash Stiletto Ultimate Length Washable Mascara. 8) Optional: Fill your eyebrows in with black liquid eyeliner to make your eyebrows super dark. 9) Finish with black NYX lipstick.
2. To get cotton candy eye makeup…
Here's how @beccaboo318 got her cotton-candy eye makeup look:Take the shade Home Sweet Home from Sugarpill and blend into your crease.
1) Take the shade 2AM and apply directly to your crease. Blend the two colors. 2) Take the shade Velocity from Sugarpill and apply to your crease as well. Blend. 3) Using Taco from Sugarpill and apply to the upper crease area and blend. 4) Using the shade Poison Plum from Sugarpill, apply to your crease and blend. 5) Using the shade Dollipop from Sugarpill, apply under the front of the brow. 6) Cut your crease and take Makeupgeek Backlight Eyeshadow and apply to your lid. 7) Using Kat Von D Bambi Everlasting Liquid lipstick, use a liner brush to draw a cat-eye. 8) Take NYX Vivid Petal liquid liner and draw it over the top of the outer part of your wing. 9) Using a white eyeliner pencil and a pink liner pencil, line your waterline and lower lash line and then put the white on the inner corner of your eye. 10) Finish with Makeupgeek Stargazer Pigment and apply to the inner corner of your eye and inner third of the lower lash line.
3. To transform yourself into a "candy killer…"
Nicole Guerriero considers herself to be a "killer of candy," as exemplified in her intricate "Sugarfiend" makeup look. If you consider yourself to be one as well, check out to steps below to recreate the look:
1) Starting with the Make Up For Ever Flash Palette, use the light-blue turquoise color to freehand a "drip" outline on your face. 2) For the eye that's within the "drip," use a matching light blue shadow on your lid and add in some white to the center of the lid. Add a combo or darker blue colors to your crease and then add more white shadow to your lid and brow bone. 3) Fill in your drip outline with the Make Up For Ever light-blue color. Add a combo of white and turquoise to give it a bit of a gradient effect and then set with eyeshadow. 4) Using white face cream color from the Make Up For Ever palette, highlight certain points on your drippage where you feel like the highlights will hit and go in with dark eyeshadow to add color where shadows should be for a 3D effect. 5) Using real sprinkles, adhere them to your brow (above your finished eye) with lash glue. 6) Go back in with the white color to create another mapped-out line on your face. 7) Repeat the same light-blue and white eyeshadow on your other eyelid. Add fuschia to the inner corners of this eye and the outer corner. On the outer corner, blend to create a cotton-candy look. 8) Add sprinkles to your other eyebrow. 9) Using black liquid liner, create "cracks" in your face along the white outline. 10) Paint fake blood along a portion of the "crack" in your face. 11) Split real gumballs in half and use lash glue to stick three pieces to your forehead. Add fake blood around them. 12) Add purple face paint as well as some green and yellow by the black cracks. 13) Apply winged liner and lashes. 14) For your lips use a bright pink lipstick and add in some blue shadow to get cotton candy-looking lips. 15) Create a sprinkle tear under your eye with lash glue.
Read more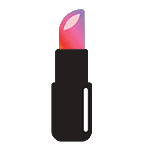 Back to top