3 Unexpected Ways to Switch Up a Basic Cat Eye
May 03, 2018
The cat eye is iconic — and is arguably one of the most difficult eye makeup looks to master (but we have a hack for that!). It's instantly elegant and is the perfect way to tie your eyeshadow looks together. And while we love the classic black liner look, we're also down to try new and fun things with this makeup staple.
See our fave ways to switch up winged liner, ahead:
Look 1: A Colored Wing
An easy way to take your winged liner to the next level is to play with fun, vibrant shades. We love a good pastel liner or deep, neutral hue. Here's how:
Step 1: To start, take a classic black liquid liner pen like the Maybelline Master Precise Liquid Liner and apply as normal.
Step 2: Outline your wing with a brighter shade like NYX Vivid Brights in Vivid Blossom. Don't be too precious with this step, it's totally okay for the black and purple to meet somewhere in the middle or even overlap!
Step 3: Finish off the look with a few swipes of L'Oréal Lash Paradise Mascara to make your look pop.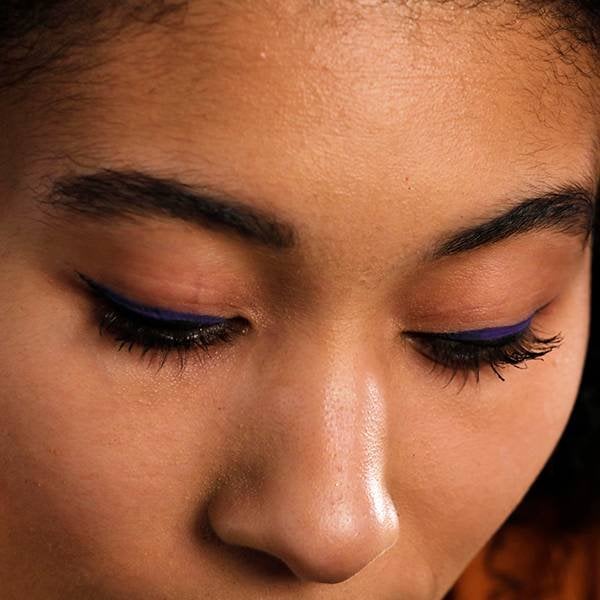 Look 2: Dotted Cat Eye
We love this look because it takes an old eyeliner hack (drawing dots to create a straight, even cat eye) and makes it wearable. Get the look:
Step 1: Using the IT Cosmetics Superhero Liner, create dots on the eye in the shape of a wing. To get uniform dots, place a dot in the middle and work towards the edges to ensure that it's even.
Step 2: Continue to draw dots, making them smaller as you work your way outward.
Step 3: Finish it off with a few coats of mascara!
Look 3: Reverse Cat Eye
Turn your cat eye upside down and draw it underneath your eye. It looks cool and is an unexpected way to try a classic makeup look. Try a neon hue to really take the look up a notch.
Step 1: Reach for a pastel liner like NYX Vivid Brights Liner in Vivid Escape and draw a line underneath the eye.
Step 2: Wing it out to resemble a classic cat eye.
Step 3: Whip out the mascara to really make your look pop — don't forget those bottom lashes!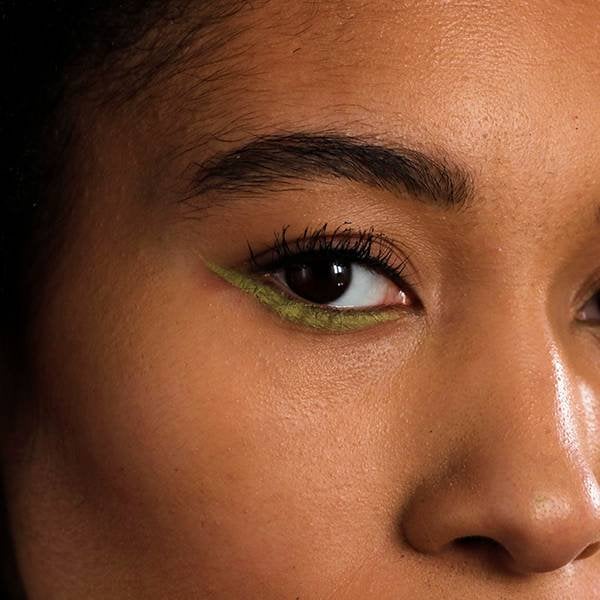 Read more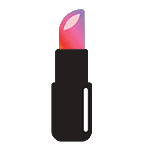 Back to top