These Makeup Storage Ideas Are Perfect for a DIY Project RN
April 29, 2021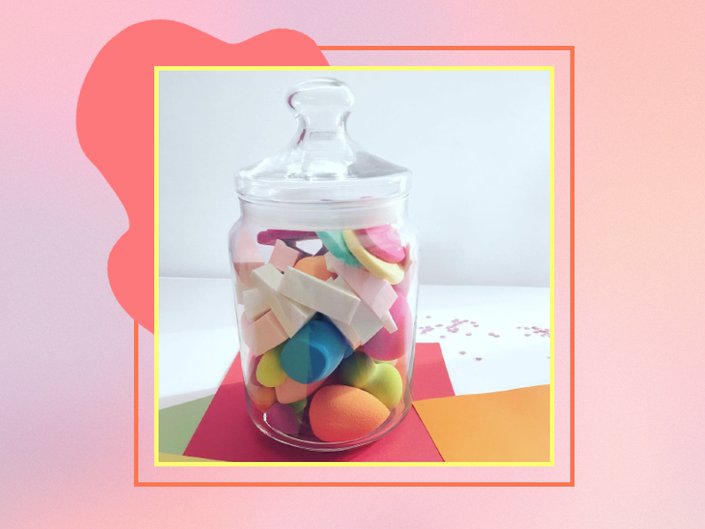 Everyone has the makeup drawer. The one where foundation, blush, lipstick, eyeshadow and other products are aimlessly tossed into. Fast forward to the day when you really, really, really need that specific red lipstick and it's nowhere to be found. To help you avoid the mess and mayhem once and for all, we're rounding up some DIY storage solutions and affordable ways you can organize your makeup stash to give every precious product a safe space. The best part? Everything you need is probably already in your home.
Spice It Up
One of the trickiest parts of storing makeup is finding an organizer that accommodates products of every size, from tall foundation bottles to little pots of eyeshadow.
Life50nbeyond
solves this problem using a wire spice rack, which you can pick up from the dollar store and stuff with all your makeup go-tos.
A Pop of Color
Remember crafting tiny houses and forts with popsicle sticks as a kid? Now you can use them to display your favorite lipsticks. Stack popsicle sticks in a checkerboard pattern, starting with four on the outside to create a box, and then add four on top. You can choose to only decorate the top six sticks, or paint the sides of the entire organizer.
What's Old Is New
If you're anything like us, you probably have plenty of empty candles lying around with nothing but a dull wick and a trace of wax left inside. Use your blow dryer to heat up the remaining wax, then scrape it out using a butter knife. Once the candle jar is clean, you can pipe it with hot glue and dip it in glitter for an adorable mascara wand and brush holder.
Box of Lashes
Looking for a way to store your ever-expanding collection of false eyelashes? The cardboard containers that mason jars come in are the perfect size to stash them. Make like Instagram user
Jasarra Rayne
and paint the boxes to add a personal touch. You can glue multiple containers together to fit lash accessories, like curlers and glue, too.
Ice, Ice Baby
Loose lipstick laying around? Not anymore. Take a cue from Instagram user
KeKe Styles
and turn your ice cube stick trays in makeshift lipstick holders. It looks neat, chic and super clean. Feel free to color code your collection or organize them by brand. Either way, you'll never misplace a lipstick again.
Glitz Turned Glam
What was once used for your rings can now be used for your glitter shadows. Such a great idea, right? We're obsessed with how chic and sleek these black velvet organizers look. Plus, it's never been easier to evaluate what's actually in your collection.
A Spot for Your Sponges
Is your beauty sponge collection overflowing? Yea, same. Take a minute to clean 'em, dry 'em and toss 'em into a mason jar like
Musings of a Makeup Junkie
did here. We love that it saves space and is totally transparent so finding your favorite sponge isn't a problem.
Read more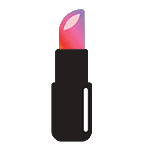 Back to top