This Checkerboard Eye Makeup Has Us Trippin' — Here's How to Get the Look
September 06, 2019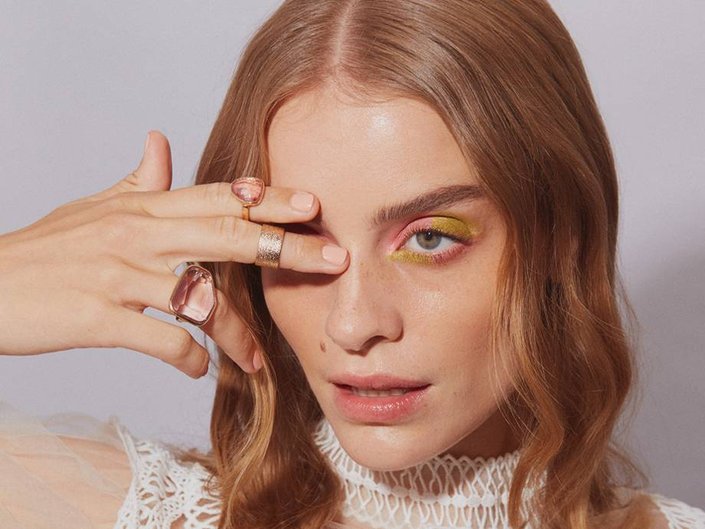 Out-of-the-box eye makeup is not just cool for Halloween, in fact, if done correctly — you can actually sport mesmerizing looks all year round. One of these more wearable — yet, still avant-garde — looks is the checkerboard eye, where the lid and lower lash line is split in half with contrasting colors. Ahead, we challenged NYC-based makeup artist Anne Kohlhagen to give us her take on the Warhol-esque look, and here's what she came up with. 
STEP 1: Apply Your Tape and First Color
Creating the checkerboard eye is a lot easier than it looks, says Kohlhagen. "First, place a piece of tape down the center of the top lid, and apply your first color." Here, Kohlhagen used a shimmery golden-green from the NYX Professional Makeup Modern Dreamer Shadow Palette, and applied it to the right half of the eye with a flat eyeshadow brush. Pro tip: Stick the tape to the back of your hand before you put it on your eye to make it less abrasive.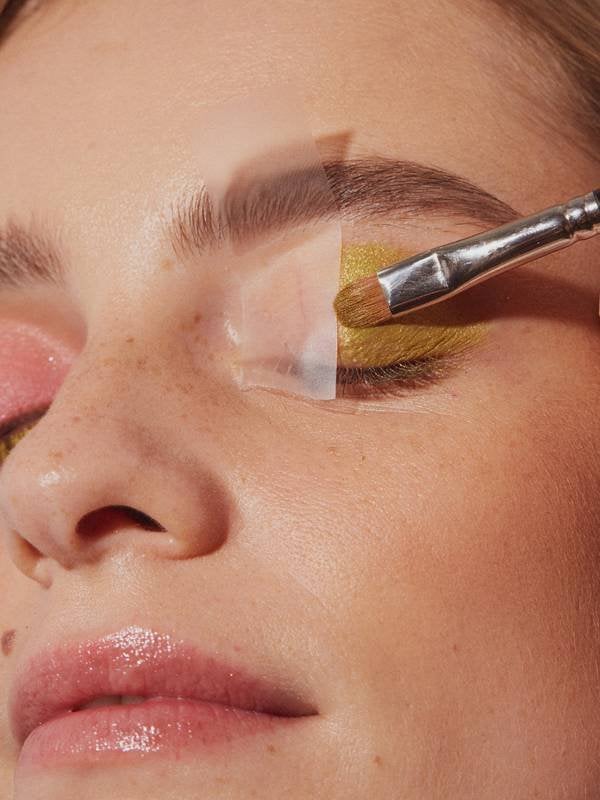 STEP 2: Apply Your Second and Bottom Colors
"Then, remove the tape and place a second color on the right half," says Kohlhagen. She opted for a light pink, shimmery shade also from Modern Dreamer for contrast. Apply the second shade with a flat shadow brush as well to ensure that your center line stays clean. After you've finished your top shades, add the opposite colors on each side of your bottom lash line to complete the look.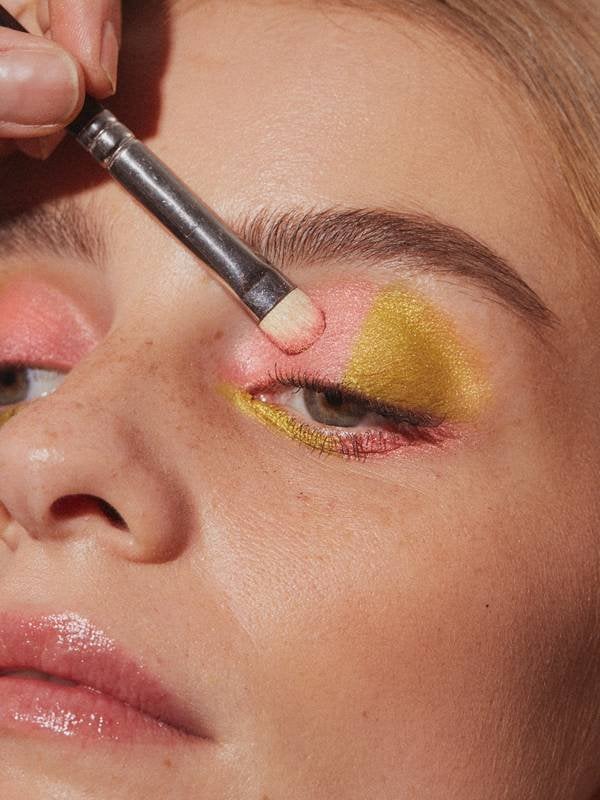 STEP 3: Tips to Keep the Lines Separate
The key to keeping your colors separate is to not overlap them as you apply. "Only go up to the very edge of the next color, and do not blend it in in the crease area or else the colors will blur," says Kohlhagen. She advises using pointed Q-tips for precision cleanup. "Use these to make the line straight or more centered if your tape is a bit off."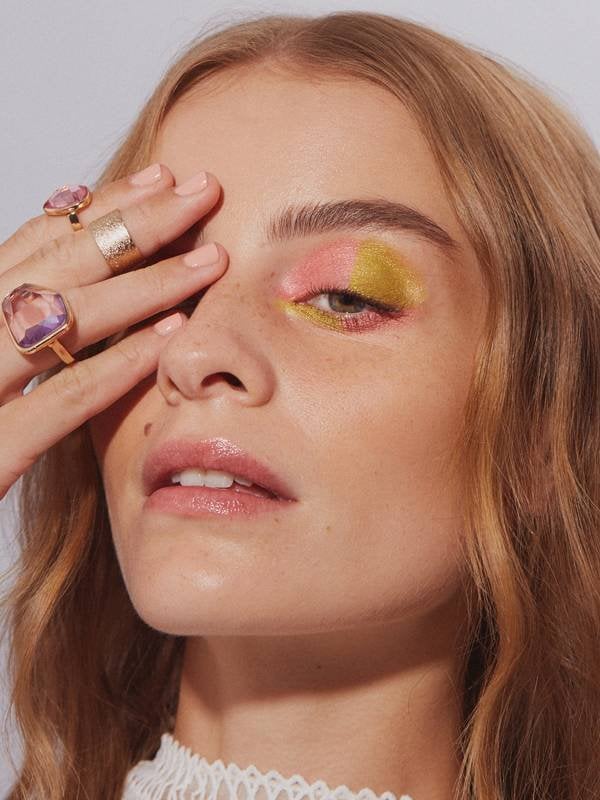 And there you have it — a trippy checkered eye so good that you can wear it for Halloween and beyond.
Read More:
The Best Liquid Eyeliners of All Time
The Multiple Pastel Liner Tutorial You Have to Try ASAP
Find Your Perfect CC and BB Cream Match
Read more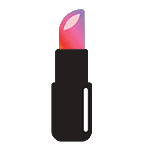 Back to top