Should You Apply Concealer or Foundation First? Here's How to Layer Them
September 21, 2020
To achieve a flawless and smooth complexion with makeup, applying your foundation and concealer correctly is key. We like to say that there's no wrong way to wear makeup, but there are certain techniques that can help you create an even, skin-like finish that serves as the perfect base for the rest of your makeup routine. Read on for everything you need to know about applying foundation and concealer, including which one you should apply first.
What Order Should You Apply Foundation and Concealer?
Start by laying on your foundation first. The only exception is when using a treatment concealer for blemishes or scarring. In that case, you will apply a color corrector or a thin layer of concealer first. Otherwise, it's foundation and then concealer. If you apply your concealer first, you will end up using a lot more product than necessary and your makeup can look cakey.
How to Properly Apply Foundation
Before applying any foundation formula, prep your skin with hydrating skin-care products. The Lancôme Absolue Velvet Cream With SPF 15 is a great base for makeup because it's nourishing, smooths the skin and doubles as a primer.
Next, grab your application tool of choice, be it a brush, makeup sponge or clean fingers. Apply the formula using short strokes, starting from the center of your face and sweeping outwards and down. Make sure that the color seamlessly blends past your jawline and down your neck to avoid any harsh lines. A brush provides fuller coverage with each swipe, but a sponge makes any formula more buildable.
Which Formulas Work Best Together?
When it comes to picking the perfect foundation and concealer pairing, we recommend using cream with cream, liquid with liquid and so forth. If you use a powder foundation, use a concealer with a drier consistency, ideally one with a waxy base like the NYX Professional Makeup Micro-Contour Duo Pencil.
How to Choose the Right Formula for Your Skin Type
Ultimately, the choice depends on the level of coverage you're looking for and your skin type. Liquid foundations and concealers typically offer medium-to-full coverage and can be found in mattifying formulas for oily skin types or hydrating formulas for dry skin. One of our favorites for all skin types is the IT Cosmetics Your Skin But Better Foundation + Skincare. It contains hydrating ingredients like hyaluronic acid and vitamin E, but it also helps minimize the look of pores and reduce inflammation. For a hydrating concealer, check out the Giorgio Armani Beauty Luminous Silk Concealer. It contains glycerin and vitamin E and gives skin a radiant finish.
Powder formulas can be helpful in absorbing excess sebum for oily skin types (try the Dermablend Intense Powder Camo Mattifying Foundation) and cream formulas with lightweight coverage (like the Maybelline New York Dream Pure BB Cream and the Glossier Stretch Concealer) are great for all skin types.
Read more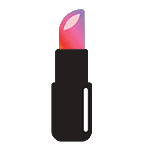 Back to top