Should You Apply Concealer or Foundation First?
June 28, 2022
Applying your foundation and concealer correctly is the key to achieving a smooth complexion with makeup. We tend to believe that there's no wrong way to wear makeup, but there are certain techniques that can help you create an even finish that serves as the perfect base for the rest of your makeup routine. Read on for everything you need to know about the best ways to apply foundation and concealer, including which one you should apply first.
What Goes First: Foundation or Concealer?
Start by applying your foundation first. The exception to this would be if you're using a color corrector to camouflage blemishes, dark spots or dark circles — then you would apply that before foundation. Otherwise, start with foundation and lightly spot conceal where necessary afterwards to minimize the amount of product on your skin.
How to Properly Apply Foundation
Before applying any foundation formula, prep your skin with hydrating skincare products. The Lancôme UV Expert Defense 50+ Primer & Moisturizer is a great base for makeup because it's nourishing, smooths the skin and doubles as both primer and SPF.
Next, grab your application tool of choice, be it a brush, makeup sponge or clean fingers. Apply your foundation using short strokes or patting motions, starting from the center of your face and sweeping outwards. Make sure that the color seamlessly blends past your jawline and down your neck to avoid any harsh lines. Then, dot on your concealer where you need extra coverage and diffuse it with your application tool until it blends with your foundation.
Which Foundation and Concealer Formulas Work Best Together?
When it comes to picking the perfect foundation and concealer pairing, we recommend using cream with cream, liquid with liquid and so forth. If you use a powder foundation, use a concealer with a less emollient consistency, ideally one with a natural or matte finish, like the Lancôme Teint Idole Ultra Wear All Over Full Coverage Concealer.
How to Choose the Right Formula for Your Skin Type
Ultimately, the choice depends on the level of coverage you're looking for as well as your skin type. Liquid foundations and concealers can typically be found in mattifying formulas which are great for oily skin types, or hydrating formulas for dry skin. One of our favorites for all skin types is the IT Cosmetics Your Skin But Better Foundation + Skincare. It contains hydrating ingredients, like hyaluronic acid and vitamin E, but it also helps minimize the look of pores and reduce inflammation. If you prefer a matte, oil-free option that suits oily skin, try the Maybelline New York Fit Me Matte + Poreless Liquid Foundation.
Just like we recommend pairing liquid foundations with liquid concealers, we recommend keeping the finish and level of coverage similar, too. For example, if you're using a sheer, glowing foundation, applying a matte, full-coverage concealer on top could end up looking stark.
Read more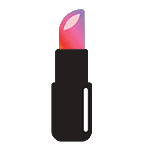 Back to top