5 Steps to the Cutest Clown Makeup You'll See This Halloween
October 01, 2018
Clowns tend to get a bad rap. Whether they're jumping out at random teenagers in the woods, scaring small children at birthday parties or being murderous yet endearing on "American Horror Story" — they don't exactly get the love that unicorns or fairies do. But like all cute things that can be easily recreated with makeup, expect to see hundreds of them this Halloween season. Clowns, however, will likely be more scarce, but they can be cute too! Just swap in pastels for harsher, vibrant shades and keep the look simple. Ready to try it? Learn how to get the look ahead:
STEP 1: Using a pastel cream shadow like NYX Vivid Brights Créme Colour, create a diamond shaped outline from above the brow to the middle of your cheek and fill in. For this step you can opt for a pink, like the model or a soft blue or lavender (Endless Skies and Sugar Rush, respectively).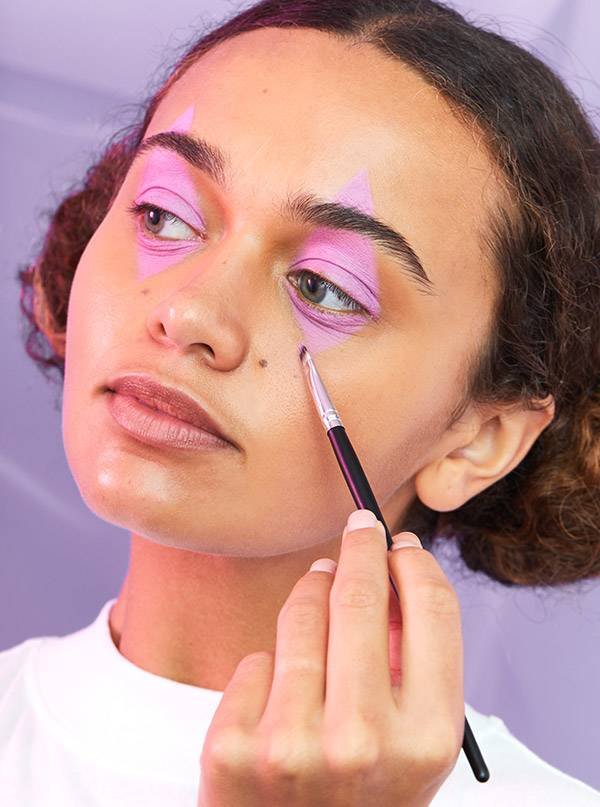 STEP 2: Next, use a gel black liner to create dots at the each point. We love IT Cosmetics Liner Love Waterproof Anti-Aging Créme Gel Eyeliner, a long lasting formula that will survive all your Halloween shenanigans.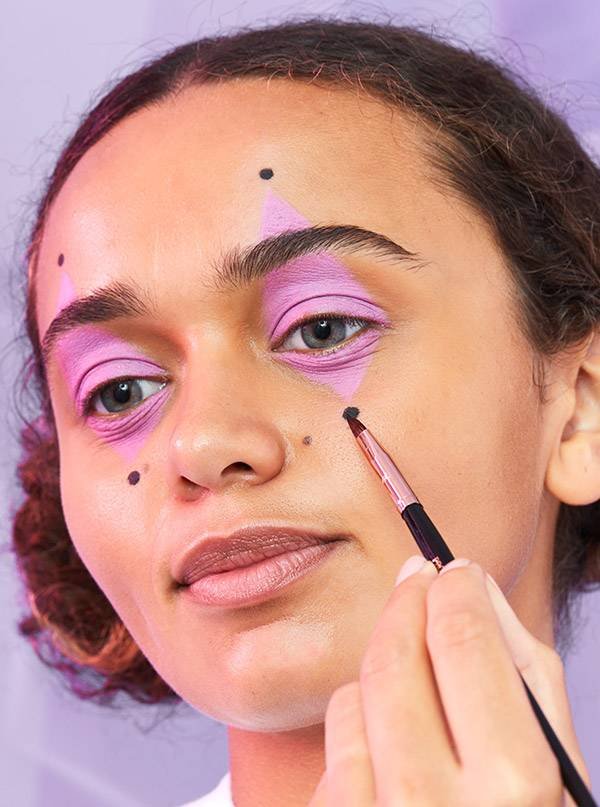 STEP 3: Overlining your lips should be subtle ... unless you're going as a clown. Turn overlining up a notch for this look and use a hot pink lipstick to create a pout concentrated on the inner three quarters of your lips. Go for a bright, bold shade for this step like NYX Pin Up Pout Lipstick in Dance Party.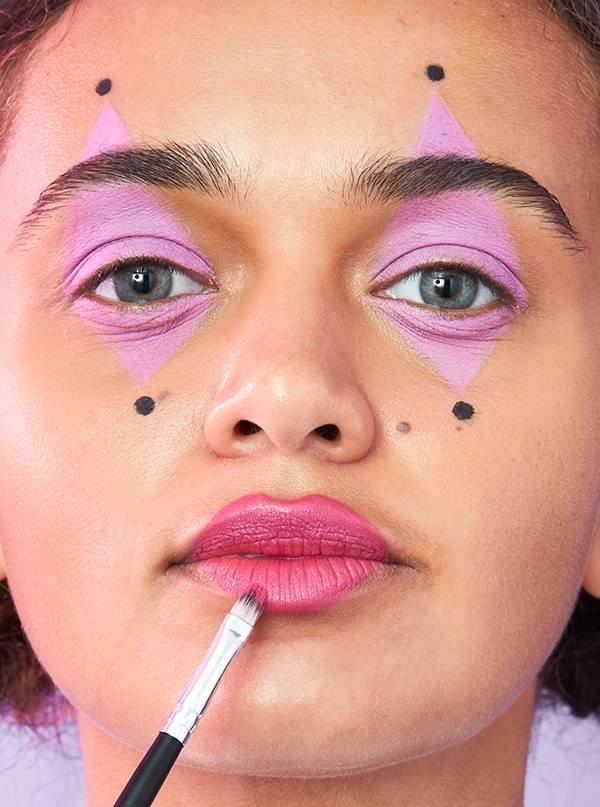 STEP 4: Apply a bright pink blush to the apples of the cheeks and lightly blend. You want the blush to stand out, so don't worry about perfectly blending it in — pigment is good!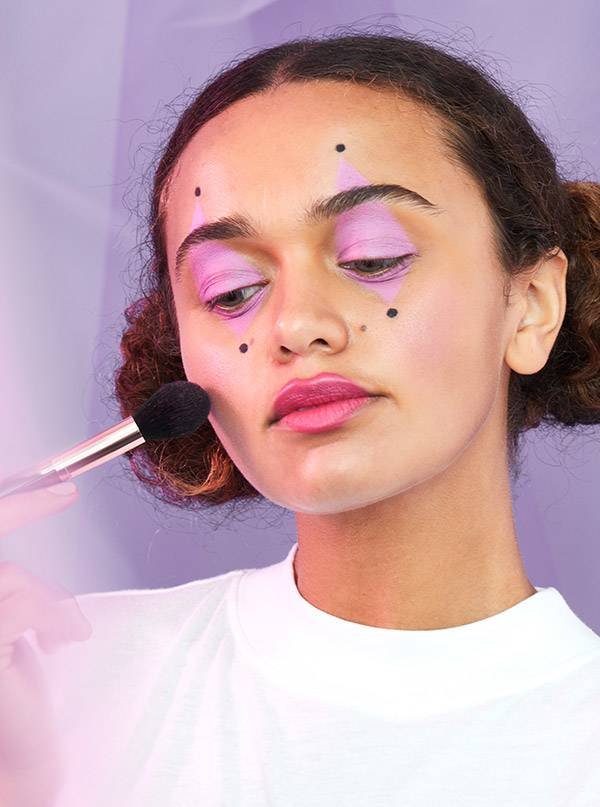 STEP 5: Dip a pointed brush into black liner, and outline the pink diamonds you created on the eye.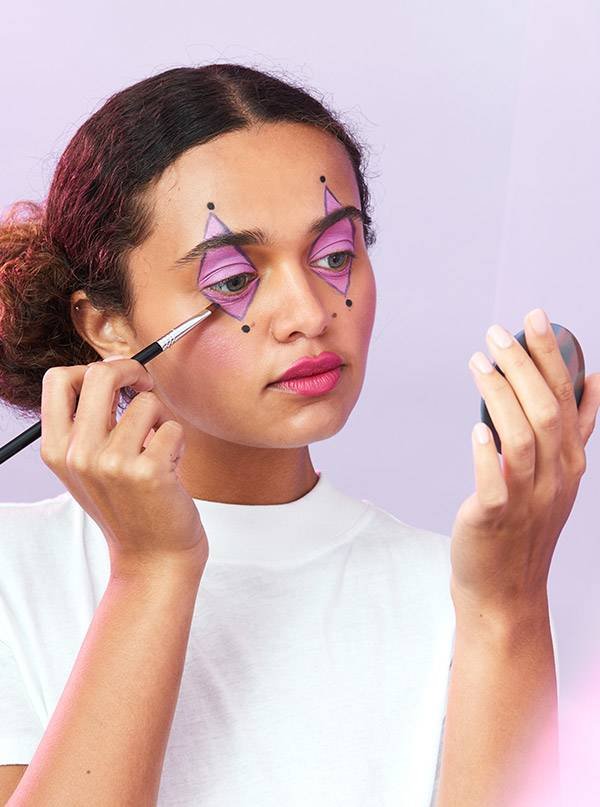 Would you try this clown look? Let us know in the comments below!
Read more