10 Drag Queen Makeup Tips That Will Forever Change Your Makeup Game
September 20, 2018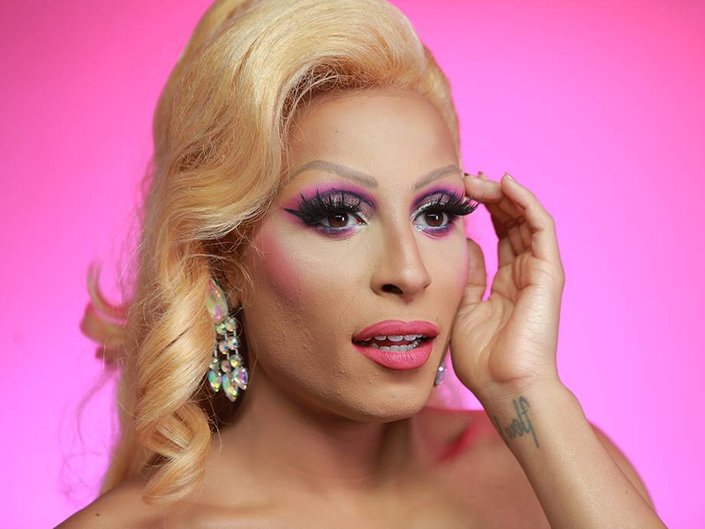 Drag queens are credited with many of our favorite makeup techniques — from contour to baking to overlining, too. They're the queens of transforming themselves from one look to another — I mean, who else do you know that can go from Beyoncé to Tina Turner in 15 minutes flat? It's no surprise then that we turned to one of our favorite drag queens for all of her makeup secrets. We recently caught up with Ms. Ritzy Bitz, self-described as New York's Most Savage Drag Queen, to get the tea on her best beauty tips and how you can add it into your makeup routine.
TIP 1: Primer is Essential
"You must start your makeup process out with a good primer," says Ritzy, who loves Dermablend Insta-Grip Jelly Primer. The sticky, jelly texture really holds your makeup onto your face and will keep it in place for up to 24 hours. It also smooths skin texture and moisturizes so you can really create a flawless base.
TIP 2: Always Blend Down to Your Neck
In the words of Ritzy: "Your foundation can't stop [at your chin] girl; we can see your neck." Blending your foundation all the way down to your neck is key for seamless foundation application. The last thing you want (especially when wearing a full face of makeup) is have an obvious line of demarcation — avoid this by carrying any face product past your chin and onto your neck using a brush or beauty sponge.
TIP 3: Foundation Can Be Concealer Too
While we won't be tossing our beloved concealers any time soon, using a lighter foundation is an easy way to use a face product that might be a shade or two too light for your skin tone. Apply how you normally would, but concentrate the product in the areas that you would typically highlight with concealer — like your undereye, chin, nose and forehead.
TIP 4: Blend Everything
"Keep blending!" says Ritzy, and we can't help but agree. Blending is key to creating a smooth, even finish and keeps your skin looking like skin. The goal with face makeup is to accentuate what's already there, not call attention to the product on your skin. If you're new to blending (or makeup in general), try applying your face makeup with a damp beauty sponge; it's easy to use, is perfect for getting that skin-like finish and travels well.
TIP 5: Face It, Your Eyebrows Will Never Be Even
When it comes to brows, Ritzy says it best: "Don't get too carried away trying to make them look even, they will not. Do your best, have fun, and clean up the edges if you need to." Whether you need to create a whole brow or just fill in around the edges, try and follow the natural shape of your brow and don't be too hard on yourself — practice makes perfect!
TIP 6: Lip Liner Before Setting Powder, Always
It might seem like second nature to set your base before applying your lips, but Ritzy advises otherwise. By lining your lips beforehand, it ensures that your lips will stay set once you apply setting powder and help your lipstick stay longer, too.
TIP 7:Blush Requires a Fluffy Brush
Blush can go wrong very quickly, especially if you're using the wrong tools. Ritzy likes to use a big fluffy brush. This helps [her] to make sure the product is blending evenly and not just being placed in one spot. For this step, we recommend the IT Cosmetics Fully Flawless Blush Brush #227 — it's slanted bristles hug your cheeks for easy application and it's incredibly soft.
TIP 8: Outline, Then Blend
Ritzy uses the color she wants to show up most to define the crease, creating an outline before she blends. She then goes in with a shade that's a touch darker to "cut" the shadow and create more definition. Only then does she blend. This method is great for beginners and helps you to create the shape of your shadow rather than placing it, blending and then hoping for the best.
TIP 9:If it Shines, You Have Half the Time
When it comes to glitter products, particularly if it's being applied over a cream base, it's important to apply it where you want as quickly and carefully as possible. The glitter will stay where you apply it, so once it's on it's not so easy to move around or remove it without disturbing the entire look.
TIP 10: Out, and Then In!
When it comes to black liner, Ritzy recommends starting from the outer corner of the eye, drawing the line upward and then create your wing by drawing a line back down toward the center of your eye. The key to this is creating the smallest line you can initially so you can control the thickness and intensity of your wing later.
Read more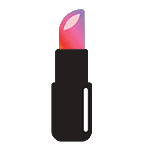 Back to top