Estée Lalonde on How to be a More Confident You in the New Year
January 05, 2017
Here we catch up with personal style guru and beauty blogger Estée Lalonde to talk about her fabulous new book Bloom, the secret to building confidence and the beauty products she can't live without!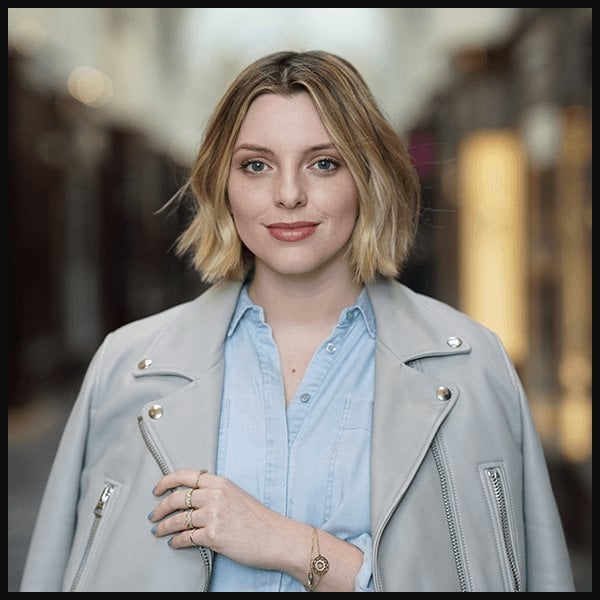 In Bloom, you reveal confidence is not something that came naturally to you. What advice can you give to women who are currently struggling with their self confidence?
After struggling with body image issues in my teens and then battling depression later on, I set out on a journey of self discovery to rebuild my sense of self. I wrote Bloom because I felt other women could relate to my story, and I wanted to help by sharing my experience—building confidence is a universal struggle amongst women. My number one piece of advice would be to build your skillset and refrain from focusing solely on your physical self. Confidence comes from having a strong knowledge base.
When you were a kid, what did you want to be?
Growing up, I wanted to be an archaeologist. But I also discovered how much I love to learn and meet new people—advancements in digital media gave me the tools to do both on a scale I never thought possible. Sometimes I can't believe I fell into this career. It's incredibly fun and creative. I didn't see myself doing something like this and yet, I love it!

Who's had the greatest influence on you personally or professionally?
My mom! As I get older, I'm becoming more and more like my mother, which is a great thing because she's a total badass. She's extremely independent and confident—the type to just go out and get it done. I connect with her weekly on the phone for a regular dose of inspiration, and I see her as often as I can.
Who do you follow on social media?
Jen Atkins, the owner of Quai haircare, is a lot of fun to watch on Snapchat. And Emma Blackery is a popular YouTuber in the UK that I love. Emma has a great sense of humor and tells it like it is.
When you have free time, how do you spend it?
My favorite pastime would have to be taking my greyhound to the park. But I also love perusing the markets in London and going to the movies.

What are the must-have beauty products you can't live without?
The butter lip glosses by NYX Professional Makeup are the best. The formula isn't sticky, and it deposits a beautiful pop of color to the lips. I also swear by Lancôme's Miracle Cushion compact; the Urban Decay Naked Eyeshadow Palette (an oldie but goodie); and every nail polish ever created by essie, basically.
Who's had a major influence on your personal style?
My style continues to evolve and change with time, and I often find inspiration from other stylish women on Instagram. But Kristen Stewart has had a definite influence on my personal style—she's super cool and edgy. I also love Whitney Port's makeup; it's so simple and beautiful.

If we were to go through your purse right now, what would we find?
Well, I'm currently in New York on my book tour for Bloom, so you'd find American dollars for shopping later! I also have a stash of Tylenol, in case a headache creeps up, along with a foundation brush for mid-day touch ups and a tube of lipstick.
Walk us through your morning beauty routine. How long does it take you to get ready?
I wake up, walk my dog, take a shower and then apply a moisturizing face mask while I brush my teeth—it makes my skin glow all day. On a typical work day, I don't wear much makeup at all. I stick to the basics with a tinted moisturizer, brow gel, bronzer, lip balm and a spritz of my favorite perfume.
Tell us about some of your personal goals and aspirations for 2017.
Last year, I was completely engrossed with launching my book and going on tour to promote it. Writing Bloom was a huge personal goal of mine, so I feel great about accomplishing that. In 2017, I look forward to experimenting with my platform and doing something bigger with it—something more meaningful. I've been exploring a partnership with the United Nations in order to use my digital influence to impact the social issues I care about. I have a passion for education and would like to make a difference in this area.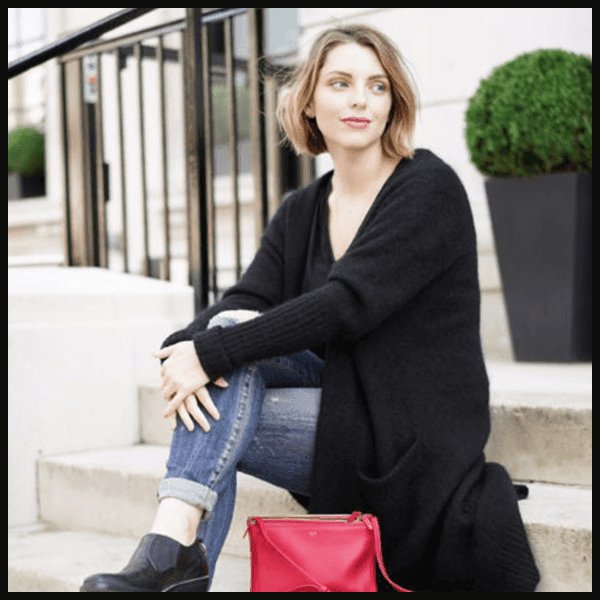 **
Want more of where this came from? Follow Estée here for more inspiration! And tell us about your resolutions for 2017 in the comments below.