The Ultimate Guide to Every Type of Brow Product
July 21, 2023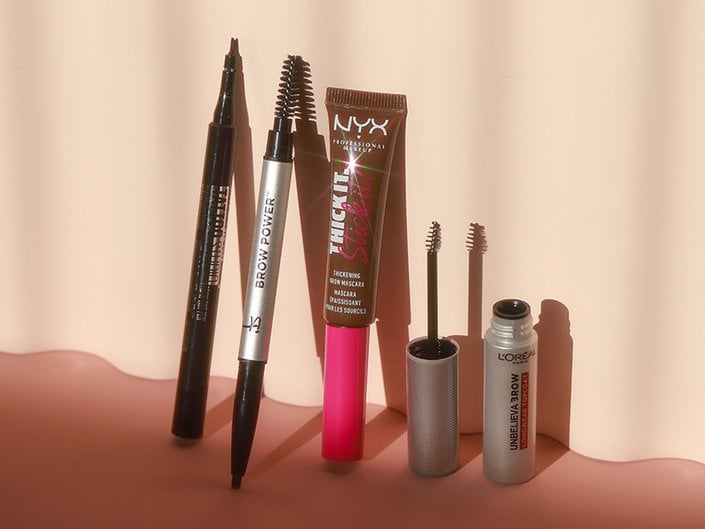 If eyes are windows to the soul, then consider eyebrows the ever-essential window frame, providing structure and pulling everything together. With a constantly-expanding catalog of brow products on the market, there are countless ways to shape and play up your natural set, but not every formula out there can be used in the same way.
So we consulted makeup artist Neil Scibelli to help us break down exactly how to use every type of brow product — from brow pencils for a soft, natural brow to brow waxes for a laminated eyebrow look, along with tips on how to use each one. Keep reading for the comprehensive eyebrow products guide.
What Products Do I Need to Do Eyebrows?
One scroll through the brow section of Sephora, Ulta or Target and you'll be overwhelmed with the different options of eyebrow makeup. Below, we've listed the core roster of brow products in their many formulations for you to evolve your eyebrow game. Don't worry, you won't need to buy every single one of these formulas to achieve Kardashian-worthy brows: Instead, check out each of their benefits and find the one that matches your brow type and goals.
Brow Pencil
According to Scibelli, brow pencils like IT Cosmetics Brow Power Universal Eyebrow Pencil are best used for targeting sparse areas and filling in the overall shape. We also recommend the Lancôme Paris Brow Shaping Powdery Pencil which has a powdery finish for soft-looking brows that embrace the natural shape of your eyebrows.
"A pencil is great if you like a more detailed approach to filling in your brows," he says. "I use quick, light strokes in the direction the hair naturally grows to create the appearance of natural hairs." Follow by brushing through with the spoolie end of the pencil, which helps to distribute the product and soften any harsh lines.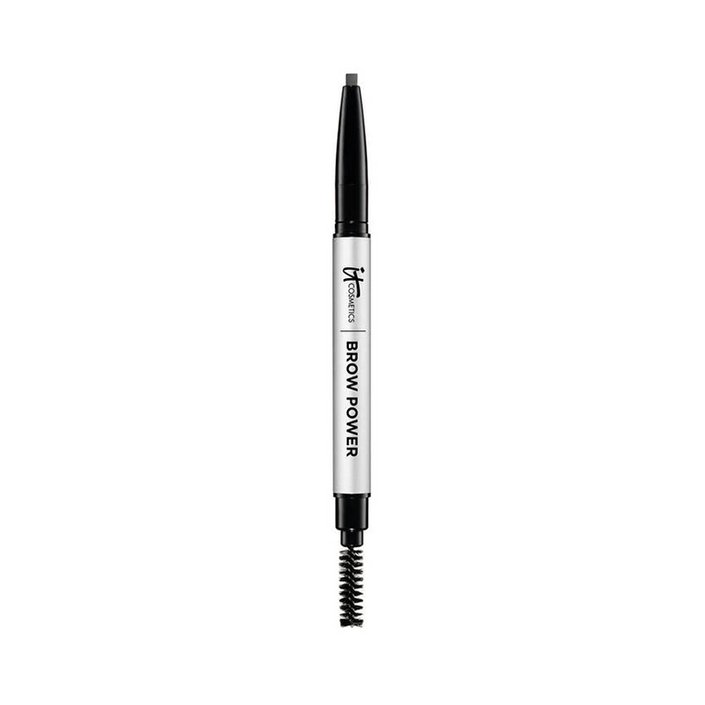 Brow Powder
Powders like the RMS Beauty Back2Brow Brow Powder can be used to create shape and fill in sparse areas to deliver more of a soft-focus finish. "A brow powder can create a more diffused look, especially depending on the brush you use to apply it," says Scibelli. "I would suggest using a thin, pointed shadow brush for the powder so that you can use it to build your brow shape."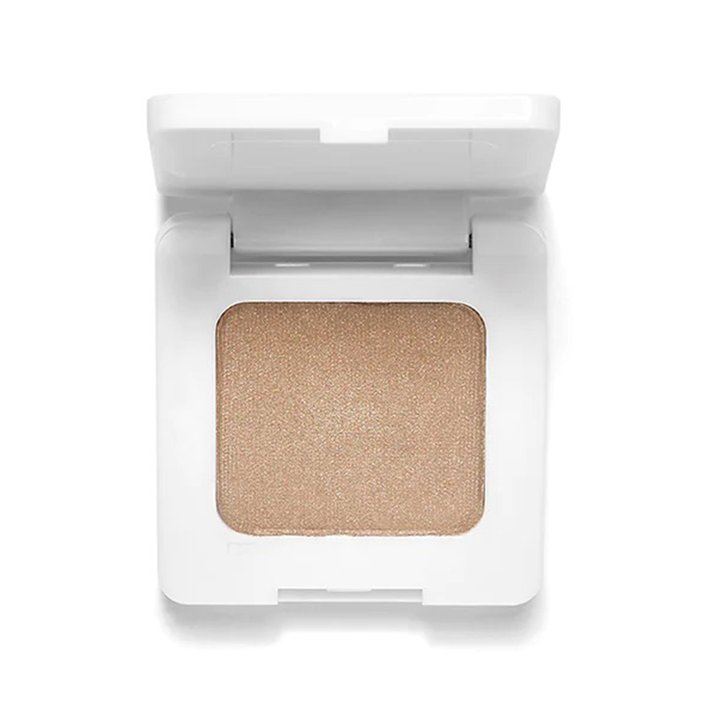 Brow Gel/Brow Mascara
Brow gels (also known as brow mascara) comb eyebrow hairs with a pigmented gel or mousse for a fuller brow look. Similar to an eyelash mascara, brow mascaras feature a spoolie wand for application — however, these brow products usually feature a smaller wand for more precise application. We love the NYX Professional Makeup Thick It. Stick It! Brow Gel which creates volume with lasting hold to keep each individual hair in place. When choosing a shade, a good rule of thumb is to go with a hue that matches your natural hair color.
"Tinted brow gels in particular also do the job of filling in your brows while creating a thicker appearance," Scibelli says. "They're an all-in-one product that can help to target sparse areas and set your brows." This product is ideal for those who want a feathery brow look. On the days you need your brows at their fullest, try the L'Oréal Paris Infallible Volumizing 24H Wear Brow Mascara which is available in seven natural shades for blonde, brunette, red and black brow hairs. To use, we like to wipe away the excess formula on a tissue to ensure an even application free of globs, then brush brows in an upward motion and you're good to go
For a universal brow coat that adds volume and hold without color, try the L'Oréal Paris Unbeliva-brow Longwear Brow Topcoat, Waterproof Universal Transparent.
Brow Pomade
Don't be intimidated by the heavy-handed brow pomade mishaps of years past — we don't need to talk about the 2016 block brow trend. Use a lightweight pot formula like the L'Oréal Paris Brow Stylist Frame and Set that won't lay heavy on brow hairs. This cream formula is softer than the thick pomades on the market so you can pick up a Goldilocks amount of product onto the included angled brush — you know, not too much, not too little, just right.
Scibelli advises a thin, flat brush to fill in sparse areas, using short, light strokes in the direction of your natural hair growth. "I actually prefer using a brow pomade over a brow powder because it's more dense and the product binds to the brows for longer wear," he adds. "Brow pomades typically wear well in various weather conditions and they're a bit tackier than a powder or a gel." If your makeup bag is a bottomless pit and you can never seem to find your brow brush, use a 2-in-2 brow product that has a brush on one side and the pomade on the other for quick application like the REFY Brow Pomade.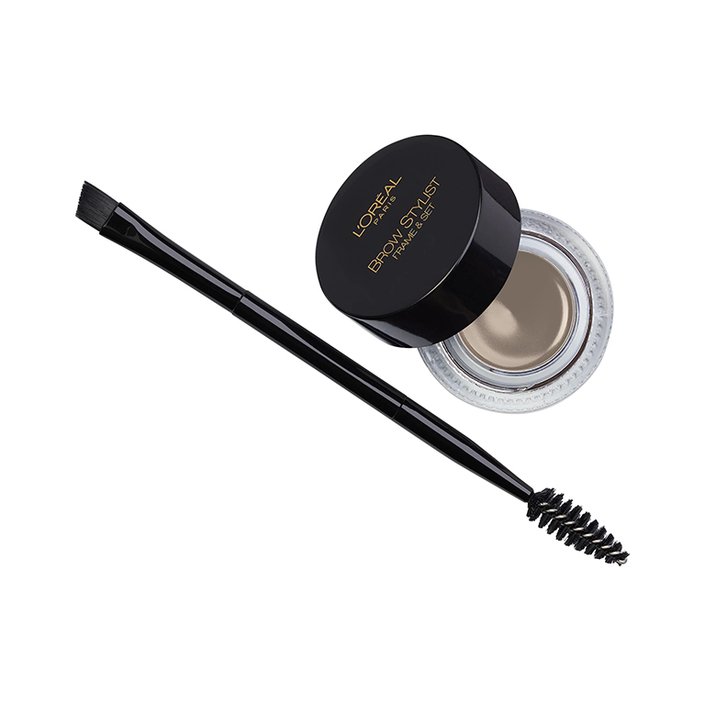 Brow Pen/Brow Marker
This brow product has become a favorite on TikTok for its lightweight finish that makes creating individual eyebrow hairs easier. According to Scibelli, brow pens like the
Maybelline New York TattooStudio Brow Tint Pen
are ideal for those who have thin brows or very little brow hair and want a fuller appearance. "They help to create the desired shape and have a long-wearing formula," he says, noting that the application method is similar to that of a pencil. "Zero in on where you need to use the product to fill and create your desired shape. If you're feeling artistic, you can even create hair-like shapes by applying in thin, quick strokes."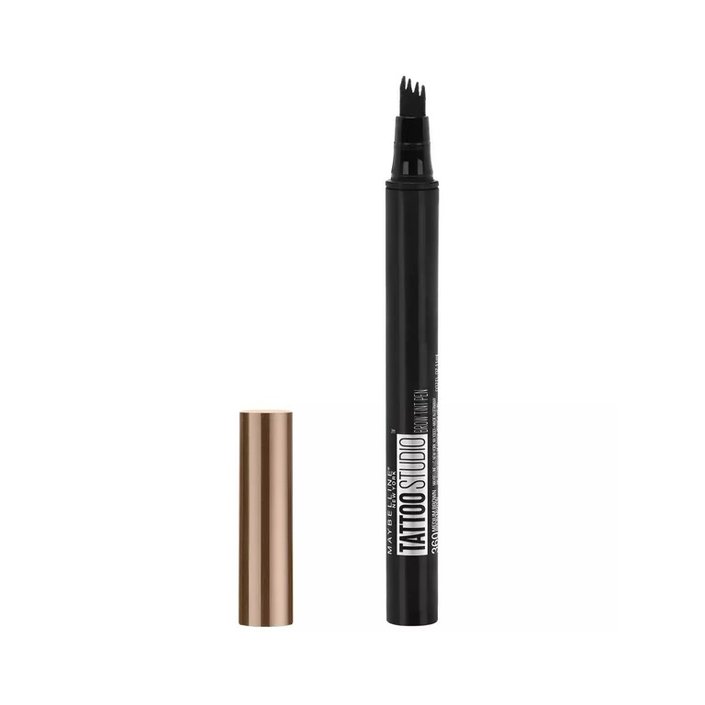 Brow Wax
Clear wax formulas, like the
PATRICK TA Major Brow Shaping Wax
, are great for taming unruly hairs, creating an upward lift or giving brows a sleek, completely flat appearance. Scibelli says, "They're not used to fill in as much but more so to finish and tame." Brow wax is similar to the soap-brow trend that utilizes a clear soap to hold thick brows in place for an
at-home laminated eyebrow
. "Use either a spoolie or even a disposable mascara wand to apply the wax and brush it upwards into the brows. Once they're coated, you can use your fingers or a flat makeup spatula to press in the product, which will lay the wax flat and keep the brows in place." To enhance your natural brows use the
ISAMAYA Beauty BROWLACQ
for hairs that look shiny and laminated.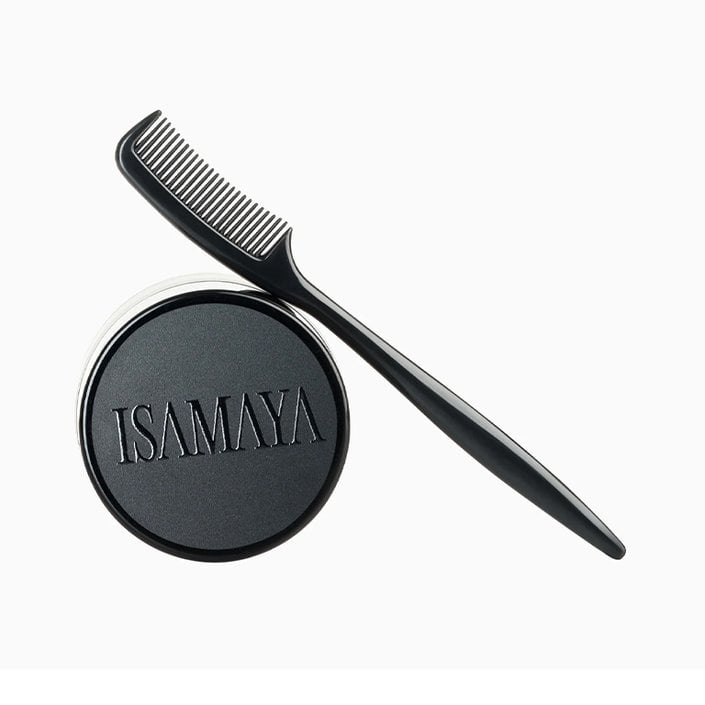 2-in-1 Brow
Okay, maybe you can't decide between all the options we just gave you. Or maybe you just want options for different looks depending on your mood. If that's the case — and you can't be bothered with multiple products — go with a two-in-one brow product like the Maybelline New York Express Brow 2-In-1 Eyebrow Pencil + Powder. One side holds a thin eyebrow pencil to create a fuller brow look with more precise application while the other side has a powder sponge to fill and smooth brows. The result is a natural-looking brow with one product.
We also recommend the Valentino Beauty Brow Trio Eyebrow Liner which is a three-in-one eyebrow filler with a longwear formula to go with it. Use the thin brow marker to add hair lines in sparse areas before going in with the angled brow pencil to fill in the shape. Comb brows in your desired direction with the included spoolie that helps blend the product into hairs for a more natural brow.
Read more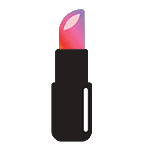 Back to top