Your Ultimate Guide to Every Type of Brow Product
July 11, 2022
If your eyes are the windows to your soul, then consider eyebrows the ever-essential window frame, providing structure and pulling everything together. With a constantly-expanding catalog of brow products on the market, there are countless ways to shape and play up your natural set, but not every formula out there can be used in the same way.
That's why we spoke to makeup artist Neil Scibelli to break down exactly how to use every type of brow product for us, along with tips on how to use each one. Keep reading for the comprehensive guide.
Brow Pencil
According to Scibelli, pencils like the Maybelline New York Express Brow Ultra Slim Defining Eyebrow Pencil or the IT Cosmetics Brow Power Universal Eyebrow Pencil are best used for targeting sparse areas and filling in the overall shape.
"A pencil is great if you like a more detailed approach to filling in your brows," he says. "I use quick, light strokes in the direction the hair naturally grows to create the appearance of natural hairs." Follow by brushing through with the spoolie end of the pencil, which helps to distribute product and soften any harsh lines.
Brow Powder
Powders like the RMS Beauty Back2Brow Brow Powder can be used to create shape and fill in sparse areas, but deliver more of a soft-focus finish. "A brow powder can create a more diffused look, especially depending on the brush you use to apply it," says Scibelli. "I would suggest using a thin, pointed shadow brush for the powder so that you can use it to build your brow shape."
Brow Gel/Top Coat
Gels and top coats like the NYX Professional Makeup Thick It Stick It! Brow Gel create volume while keeping each individual hair in place. "Tinted brow gels in particular also do the job of filling in your brows while creating a thicker appearance," Scibelli says. "They're an all-in-one product that can help to target sparse areas and set your brows."
Simply pick up the wand, wipe away the excess, brush your brows in an upward direction, and you're good to go.
Brow Pomade
Don't be intimidated by the heavy-handed brow pomade mishaps of years past. Unlike versions housed in a pot, the doe-foot applicator on the L'Oréal Paris Unbelievabrow Longwear Waterproof Brow Gel allows you to pick up a Goldilocks amount of product onto the included angled brush — you know, not too much, not too little, just right.
Scibelli advises using the thin, flat brush to fill in sparse areas, using short, light strokes in the direction of your natural hair growth. "I actually prefer using a brow pomade over a brow powder because it's more dense and the product binds to the brows for longer wear," he adds. "Brow pomades typically wear well in various weather conditions, and they're a bit tackier than a powder or a gel."
Brow Pen
According to Scibelli, brow pens like the
Maybelline New York Tattoo Studio Brow Tint Pen
are ideal for those who have thin brows or very little brow hair who want to impart a fuller appearance. "They help to create the desired shape, and have a long-wearing formula," he says, noting that the application method is similar to that of a pencil. "Zero in on where you need to use the product to fill, and create your desired shape. If you're feeling artistic, you can even create thin, hair-like shapes by applying in thin, quick strokes."
Brow Wax
Clear wax formulas, like the elf Brow Lift, are great for taming unruly hairs, creating an upward lift, or for giving brows a sleek, completely flat appearance, Scibelli says. "They're not used to fill in as much but more-so to finish and tame," he says. "Use either a spoolie or even a disposable mascara wand to apply the wax, and brush it upwards into the brows. Once they're coated, you can use your fingers or a flat makeup spatula to press in the product, which will lay the wax flat and keep the brows in place."
Read more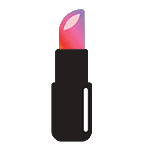 Back to top