6 Makeup Tips We Learned From A World-Travelling Flight Attendant
October 03, 2018
If you've ever wondered what lipstick your flight attendant was wearing 40,000 feet in the air, you're not the only one. It's hard not to wonder how they gracefully glide between aisles and cater to everyone's needs while somehow looking perfectly put together. Well, it turns out there's a lot of work that goes into staying flawless in flight — including a signature airline-approved makeup look and an ultra-hydrating skin care routine.
We recently caught up with an Emirates flight attendant (yes, that's the fancy one with Byredo skin care products for first class flyers), who dished on everything from her favorite beauty buys to how she keeps her skin nourished all day long. Keep reading to see the tips we picked up and which one's we'll be incorporating into our own in-flight routines.
Simplicity is Key
This flight attendant prefers "a more natural look day-to-day" that she "can then always update it with some eyeliner, mascara or a more dramatic lip for nighttime." Her go-to makeup look consists of "a fresh, dewy golden look with nudes, corals and pinks, mascara and a dusting of bronzer to give [her] face that healthy glow."
Pack These Essentials Before Any Long Flight
Anyone who travels frequently knows that preparing your skin for a long flight is key. For particularly lengthy trips she recommends moisturizing lotion, lip balm and body spray because the air in the cabin can be drying for the skin. Our favorite in-flight moisturizing essentials include CeraVe Moisturizing Cream (it works wonders on your skin and can be used all over), Lanolips 101 Ointment Multipurpose Superbalm and the La Roche-Posay Thermal Spring Water Face Mist, which comes in travel size so you can mist with abandon in-flight.
Frequent Flier? Mask it Up
Ever since sheet masks landed stateside a few years ago, they've taken over the beauty world and turned many into devotees. They're a great way to deliver an extra dose of moisture to your face and can be used on the go. They are also a flight attendant favorite and "perfect when you're on the go and only take 15-20 minutes to get you feeling rejuvenated." New to the world of sheet-masking? We recommend starting with an affordable option like the TonyMoly masks, which come in a wide range of "flavors" from Red Wine to Cactus and every trendy beauty ingredient in between.
The Buzzy Ingredients That Belong in Your Carry On
When it comes to in-flight moisturizers, this flight attendant prefers natural moisturizers that have been used for thousands of years. Her top three include pure coconut oil, pure aloe vera gel and rose water. An easy-to-apply option she recommends is "rose water in a refillable spray container to keep your face moist and refreshed." Touted for its anti-inflammatory properties and gentleness on the skin, rose water is a great facial mist option in-flight, especially for those with sensitive or problem skin. Try the travel size Garnier Skinactive Facial Mist Spray with Rose Water on your next flight — you won't be disappointed.
Opt for Longwear Makeup
When asked whether she would opt for easy to remove makeup or longwear, her answer was immediate: "Longwear. Who doesn't want to come off of a 10+ hour flight looking relaxed and fresh-faced? I [also] use primer before applying any makeup. Splurge on a primer that will keep your makeup in place, and it won't budge the entire flight." The one thing that shouldn't last forever? Your mascara. Here's why. "It dries out your lashes and is harder to remove after sleeping onboard." Avoid waterproof mascaras when you can and opt for a nourishing, washable formula instead.
Skin Prep is Extra Important
As any beauty enthusiast knows, the key to good makeup is a solid skin care routine. Here's what she uses before applying the signature Emirates makeup look, finished off with their signature bright red lip. "I prep my skin well before wearing makeup to ensure that it will stay looking fresh during the entire flight. I clean my skin with Clean and Clear exfoliating scrub, then cleanse with Nivea Visage Cleansing Lotion and finally moisturize with Dermalogica Active Moist."
Read more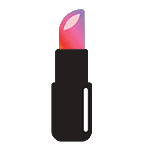 Back to top