WCW: We're So Inspired by Lillian Tung and Laura Schubert, Co-Founders of Fur — Here's Why
June 05, 2019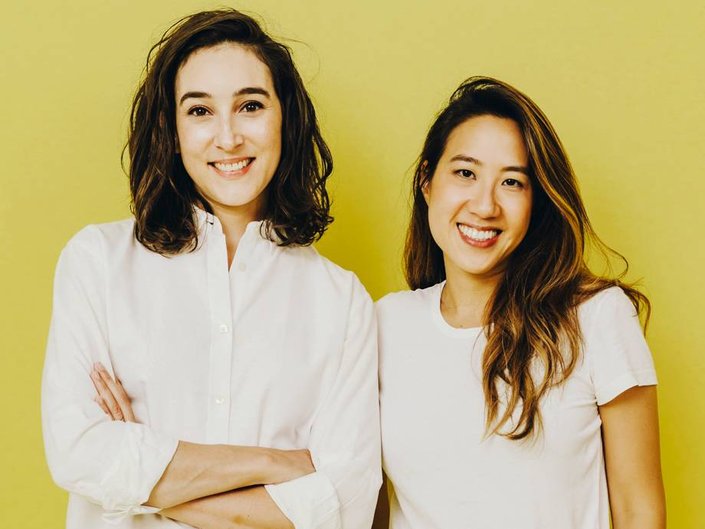 #WomanCrushWednesday celebrates our favorite influencers and cool women who work in the fashion and beauty space.
The more the beauty space progresses, the more we come across body positive brands that help us embrace our natural beauty, and Fur is certainly at the top of our list. An innovative hair care brand founded by Lillian Tung and Laura Schubert, Fur takes care of everything from ingrown hairs, to stubble, bikini shaving and all types of body hair in between. Whether you prefer to shave or not, each product is built to nourish the relationship with your natural hair that grows everywhere, making the art of shaving (or lack thereof) a whole lot more fun. Here, Tung and Schubert share everything about their for-women body-hair brand, reveal what's in their makeup bags and give their advice for aspiring beauty entrepreneurs.
How did you get started in beauty? What was both of your very first gigs?
Lillian Tung: My first beauty gig began in college when I interned at Bobbi Brown. Prior to that internship, I had minimal experience with makeup — unless you consider the glittery hair gel I used to use at gymnastics competitions in high school.
Laura Schubert: My first job in beauty was founding Fur! But I always wanted to own my own business. My first job out of college was at Goldman Sachs, and my favorite clients were the entrepreneurs who had built their own businesses. Then, while getting my MBA at Columbia, I took a class on launching new ventures. Although the timing wasn't right when I finished the program, I knew that it wouldn't be long before I started something myself.
What does a typical day look like for you now?
LT: This sounds so cliché but as an entrepreneur there isn't much of a typical day. The most consistent thing I do is keep my mornings before 10am free for my daughter with minimal focus on work-related tasks. Once I'm in the office, most of the day is spent on collaborative tasks such as meetings, brainstorms, interviews, shoots and product development. As a company we try to stay efficient and minimize office facetime as everyone is plenty motivated to get their work done.
LS: I usually get up between 7 and 8am and have a cup of coffee while spending time with my daughter. I go through my Instagram and inbox on the way to the office because I've heard that mornings are the best time to do more involved work, so by the time I come in between 9 and 10, I want to tackle the one to three most-pressing priorities in my day. I try to write these down the night before, so I can be really focused by the time I arrive. Between meetings and issues that pop up, my day passes quickly. I usually leave around 5pm and I try to squeeze in Pilates twice a week, but otherwise I'm rushing home to maximize time with my daughter before bedtime.
How has working in beauty impacted your life, and what moment in your career are you most proud of?
LT: Being in the beauty space for so long has allowed me to understand the ins and outs of what matters in quality products and also getting access to innovation in the space. There is so much chatter in beauty marketing and this knowledge has helped me discern what works for me and my family. In the past few years, there have been many moments to be proud of: My proudest is knowing we've built a company that supports the moms who work for us (me and Laura included) but also knowing that we are changing the dialogue around body hair care for the next generation.
LS: Even though I liked my previous roles, working in beauty I have found a lot more meaning in what we are trying to accomplish. We are on a mission to remaster how people feel about body hair and to remove the shame many people have around their bodies. I have had many proud moments, mostly around our team and the culture we are trying to build. We also recently grew big enough to provide health benefits.
What's your favorite product you've worked on so far?
LT: My favorite product both to use and to develop in the Fur lineup has been Silk Scrub. I loved the development process as we looped in our expert network of aestheticians as well as our customers to really develop a product that met their needs in a way that's never been seen before in body care. On top of that, we wanted to make the entire product experience elevated. including custom-designing the packaging and infusing the formula with both chemical and physical exfoliants that you'd typically only find in face care.
LS:Fur Oil, of course. It embodies the brand and was the original idea for the company. I didn't have a background in beauty, so when I wanted to formulate Fur Oil, I called around 50 cosmetic chemists, and most of them hung up on me because they thought it was a prank call.  But some of them called me right back and told me that after the initial shock, it was interesting after all. And one of them gave me the reference to our product developer. It would be hard to beat the thrill of developing that first product. We knew we had the right formula when our chemist poured it onto an olive oil plate in a restaurant in Soho and we tried it.
If you weren't in beauty, what would you be doing?
LT: I've primarily worked in beauty my whole career, so this is so hard to imagine. I think I'd be a mommy blogger. One of my favorite activities to do in my spare time (albeit I have very little of that) is to research baby/toddler gear and education.
LS: Starting another company, in beauty or not!
What's your favorite product at the moment that you keep in your makeup bag?
LT: I love great, easy-to-use on-the-go products right now. Of course a mini Fur Oil, but also the Laura Mercier Caviar Stick, Chantecaille lip gloss, and Maybelline Line Stiletto Liquid Eyeliner. For skin care, I'm loving a New Zealand naturals brand called Savar and also the Dr. Barbara Sturm Hyaluronic Serum and Rich Cream.
LS: I love mists, toners and essences. Right now my favorite is from Tatcha.
What's your advice for aspiring beauty entrepreneurs?
LT: Take it one step at a time. This means being careful with minimum order quantities, number of items in a range, etc.
LS: Every "no" is a "not yet." It's so important to be persistent. A lot of people ask about the idea for Fur, but passion, persistence and execution are as important — if not more so.
And finally, what does beauty mean to you?
LT: Beauty means different things to me on different days. It can be as straightforward as making sure I've done my hair and makeup, but it also means I've had the time to reflect on how I want to feel. No matter what beauty steps I've taken, it means that I've had some time to care for myself and can go about my day with confidence.
LS: Beauty to me is more of a feeling rather than one aesthetic or look. I feel the most beautiful when I'm being thoughtful about taking care of myself or the people I love, and when I take a moment to think about the things in my life that I feel grateful for.
Read More
We Tried the NYX Professional Fill + Fluff Pomade Pencil, and Here's What Happened
5 Makeup Swaps to Make This Summer
Read more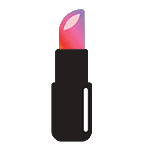 Back to top