How to Master Makeup When You Wear Glasses
March 18, 2019
Calling all glasses gals out there: Contrary to popular belief, it's actually a lot easier to give your eyelids and lashes a full beat while wearing your frames than you think. The key is to wear makeup that complements (but does not compete) with your glasses. Cue framed brows, concealed under-eye circles and crisp liner. Ahead, we rounded up some of our favorite eye makeup tips and tricks to help make wearing your glasses harmonious with your full beat.
Focus on the Eyes
You might think that because glasses draw attention to your eyes, you don't need eye makeup, but the opposite is likely true. We'd encourage you to play up your eyes even more than normal to make the most of the eye-framing effect your glasses have. So go for that bold cat eye you've been dreaming about, perfect your eyeshadow application, and enjoy all the extra eye attention.
Don't Forget Your Brows
Depending on the style of your frames, glasses can also put your brows on display, so be sure to give them a little extra TLC. If you haven't already, check out our article on how to fill in your eyebrows and make them look real.
Read more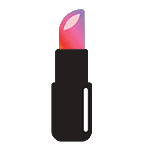 Back to top