Glittery Halloween Makeup Looks That Will Make You Stand Out
October 23, 2020
Kitty, But Make It Glitter
So you're going to be a cat — again. To give the basic costume an upgrade, take a note from @katiespearpoint. Her feline fantasy makeup is super glittery, so you'll be sure to stand out.
Beetlejuice 2.0
Beauty influencer @wesleybenjamincarter takes a glam approach to Beetlejuice for Halloween, creating a sultry purple smoky eye that could easily be rocked any day of the year. To take things to the next level, he used glitter to accentuate his hairline, cheekbones and lips.
Killer Clown
@Makeupby_makenzie
makes a killer clown look seem downright glam. She paired silver and red glitter with dramatic black lines, creating an elevated, spooky clown that's perfect for Halloween.
Somewhere Over the Glitter Rainbow
For a sweet glitter beat, try this cloud look by @tijerarayemua. While the rainbow is definitely the statement here, the blue lip adds another fun element.
Angel of Death
Can't decide whether you want to be a skeleton or an angel? The look by @make_up_inna is a combination of both. The silver makeup feels sweet and ethereal, but the jewels along her mouth give the costume some edge.
Came Thru Drippin'
If dripping in glitter is your desired aesthetic, then give this look by @Makeupby_makenzie a try. Half her face is flawlessly made up (she uses Maybelline New York SuperStay Foundation), while the bottom half of her face is covered in glitter.
Red Dragon
Plan on going all out this Halloween? Take inspo from
@katiespearpoint
. From wings and fire to the colored contacts, this mystical costume is next-level. If you have hours to spend with fiery shadows and want to recreate this look, we have no doubt you'll look red hot.
Read more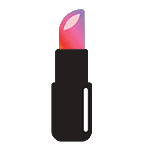 Back to top