The History of Halloween Makeup, According to a Cosmetic Historian
September 24, 2019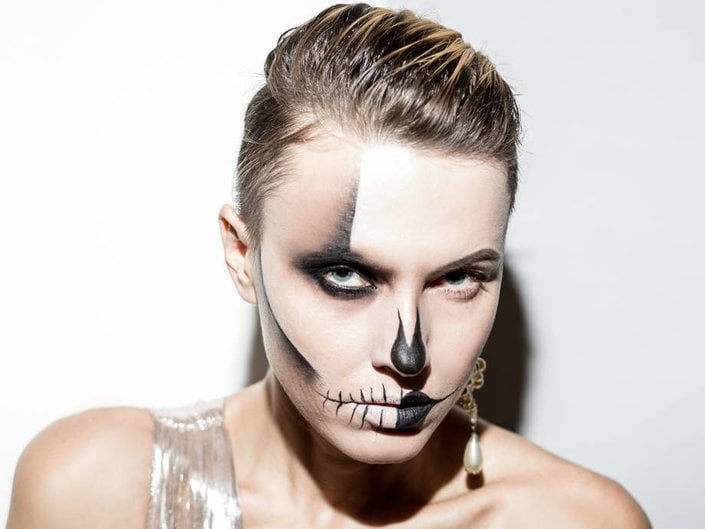 What's the first thing that comes to mind when you think of Halloween makeup? Is it a cool Dia de los Muertos skull tutorial you recently stumbled upon on Instagram, or maybe it's Margaret Hamilton's portrayal of the Wicked Witch of The West in The Wizard of Oz. No matter what kind of Halloween makeup your mind conjures up, the notion that cosmetics can be used to disguise oneself has been around for centuries. For a lesson in all things Halloween makeup, we tapped Gabriela Hernandez, makeup historian and author of Classic Beauty, The History of Makeup, for her thoughts on vintage Halloween products, characters and where the future of the holiday is going. Let's go back in time, shall we, and see how Halloween makeup originated.
Origins of Cosmetics As "Evil"
Makeup has had a tumultuous history in various societies — from being praised by the ancient Greeks and Romans, to being shunned in Elizabethan culture and then popularized again by Marie Antoniette. As makeup moved into the 17th century, England's Puritans were considered one of the first notable religious groups to call out the "evils" of maquillage. "The puritans believed cosmetics were a deceptive device to lure men into marriage," Hernandez writes in Classic Beauty."Cosmetics [therefore] were tied to witchcraft and its use ultimately became punishable by law." Vanity and beauty were signs of sin, and even worse, it was believed that "women who carried mirrors saw the devil in their own reflection." If that's not a Halloween tale within itself, we're not sure what is. Makeup went from representing evil "naturally" to purposefully around Halloween every year.
Halloween Influence In Film
According to Hernandez, Halloween makeup was largely influenced by film as we moved into the 20th century. "Frankenstein and the Wolf Man, as well as Dracula and the Mummy were influential in creating memorable monsters that were easily translated into looks that became staples of Halloween," says Hernandez. Ironically, the witch character is also a common one, due to our country's long history with Salem witches and of course, thanks to our horrified Puritan friends. Vintage costume cosmetics, therefore, became increasingly popular — "black or white grease paint were products that could easily be used to age a person, darken the eye sockets, create a ghoulish finish or the Bride of Frankenstein," says Hernandez. It was this concept of playing with color, shadows and dimension to mimic or create monster features that really brought Halloween horror to life.
Another aspect of cosmetics in film that carried over to Halloween was the use of prosthetics, Hernandez reveals. "Nose and scar wax is a product that was used traditionally in theatre to create fake noses, chins and scars." This skin color tinted wax and powder mixture can be molded into any shape on the skin, and does wonders for changing the appearance of the face shape, making it an excellent Halloween choice, especially when recreating movie or TV show characters.
The Future of Halloween Makeup
As far as application goes, Hernandez predicts better Halloween makeup kits for consumers as cosmetic technology gets savvier. "The kits for prosthetics, glued on fangs or wigs that you might find at your local Halloween shop are more realistic today," she says, "and as techniques become more accessible, you will see more pro-looks at your Halloween parties." Thanks to the internet, YouTube tutorials and digital step-by-step beauty articles linking out to everything you need, nailing down that complicated character look just got a whole lot easier to do. Products inspired by characters or themes themselves, like the Besame Cosmetics Sleeping Beauty 1959 Eyeshadow Palette or the 1950s Poodle-Girl-friendly Maybelline New York Soda Pop Eye Makeup Palette also makes these looks way more attainable than ever before.
Thematically, Hernandez only sees the future of Halloween makeup expanding to an even greater level on the creative and socially-charged front. "With more creativity, you'll see a change in Halloween styles — and [going forward] you will see more looks that have a message related to some political or social issue that is important to the wearer," she notes. Whether you thrive on the realism or the fiction of Halloween, it's the fantasy and aspiration of both that makes Halloween makeup what it is. And whether that's a representation of Frankenstein from the old Hollywood screen, or a character of evil, goodness, humor or camp from our social and political age — the choice of who you represent and make yourself up as is up to you.
Read More:
The Best Drugstore Setting Sprays
Is Liquid or Powder Foundation Better?
Read more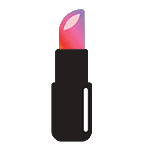 Back to top