4 Festive Eyeliner Looks to Try This Holiday Season
December 03, 2018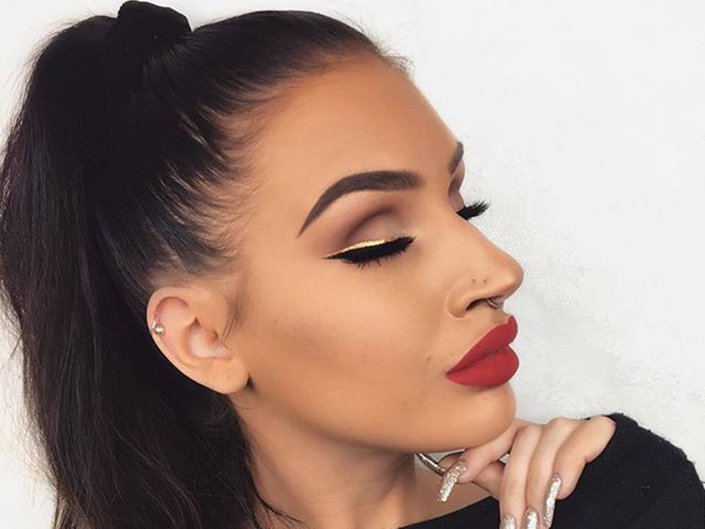 Grab your hot cocoa and candy canes — the holiday season is officially upon us. Holiday makeup can certainly vary based on personal style, but one of our favorite ways to add a little festive flair (without going overboard) is with a graphic eyeliner look. Ahead, find four tutorials that will inspire you to ditch your basic cat eye and switch it up with something festive and new.
White Liner Brights
STEP 1: After Nikkie preps her face and conceals her under eye circles with It Cosmetics Bye Bye Under Eye concealer, she preps her lids with a neutral matte base.

STEP 2: She next applies a matte brown shadow in her crease, and smokes it out into a deep V. Next, she adds a peach shadow into the mix.

STEP 3: She next applies a Colourpop Gel Liner on her lid as a base, and sets it with a lighter shadow.

STEP 4: Nikkie uses a black liner to accentuate her inner corner and create a thick winged out line. Next, she connects and fills in the entire wing.

STEP 5: Nikkie adds a smoky matte brown line underneath her lash line and fills in the empty space between her inner corner and new line with a white liquid liner. She also adds a white liner in her waterline.

STEP 6: She then goes back and defines the deeper lines even more with a darker brown shadow, and finishes off the eye look with falsies.
Metallic Molten Gold Liner
STEP 1: Emma starts by creating a light brown smoky eye for this look. With a matte brown and reddish shadow, she defines her crease and lower lash line.

STEP 2: Next, she uses a lighter, whiter shade on her lid and in her inner corners.

STEP 3: Emma goes in with a piercing metallic gold liner and begins to line her upper lash line. She creates a thick winged-out look and outlines the wing with a black liquid line.

STEP 4: Next, she finishes off with mascara and killer false lashes.
Candy Cane Liner
STEP 1: Angela starts off with a matte brown shadow in her crease to define her eye.

STEP 2: She then grabs a white liquid liner onto her upper lash line and creates a thick cat eye wing.

STEP 3: Angela then applies a red hydra liner in small lines over her white liner in a candy cane pattern.

STEP 4: She highlights her inner corner and brow bone with a metallic silver shade and applies false lashes and mascara.
Double Holiday Glam

STEP 1: Nikki starts by priming her eyes and sweeping on a light brown shadow into her crease. She then adds a mock cat eye with a deeper shadow into her crease and adds a light champagne color onto her brow bone.

STEP 2: Nikki then picks up the NYX Professional Makeup Vivid Brights Liner in Fire and traces over that mock wing. She then grabs a white base to clean up and go over her lid and adds silver-opal glitter overtop.

STEP 3: Next, she adds a killer cat eye with a black liquid liner and smokes out the brown shadow again on her lower lash line.

STEP 4: She adds more silver holographic glitter to her inner crease and pops on mascara and falsies.
Read more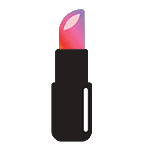 Back to top