QQ: How Do Pore-Blurring Products Actually Work?
January 29, 2021
If we had a magic wand, using it to make

enlarged pores

disappear would be at the top of our to-do list. When we're trying to create a smooth, flawless canvas for our makeup, those tiny craters can really get in the way. We may have yet to acquire those special powers, but at least we have

pore-blurring products

, which are their own sort of magic. Typically in primer form, these products seemingly

erase pores

in seconds. But how do they work and do the results last? We asked Roselin Rosario, L'Oréal associate principal chemist, to find out.
What Are Pore-Blurring Products?
"Most pore-blurring products rely on silicone particles and work through a soft-focus optical effect," says Rosario. "These particles scatter light from the surface of the skin, making the indentations created by pores appear smoother and more even because they are blurred to the eye." She adds that these products can also be used to minimize the appearance of expression lines.
How to Use Pore-Blurring Products for Best Results
According to Rosario, these products are best applied on well-moisturized skin. "You can focus on the areas where pores are larger and visible to the naked eye, rather than applying to the entire face," says Rosario.
Are the Results Permanent?
"These silicone particles work immediately, but they are a temporary solution, meaning that when the product is removed, the effect goes away," says Rosario.
For a more permanent effect, you're going to want to look to your skin-care routine. Enlarged pores are often caused by excess oil and impurities that get trapped in pores and make them look more noticeable. To keep pores clear, cleanse and moisturize daily and exfoliate regularly. A clay mask can also help control excess oil. We like the
Kiehl's Rare Earth Deep Pore Cleansing Mask
because it helps draw impurities out of pores and absorb oil with Amazonian white clay.
Pore-Blurring Products to Try
This weightless primer blurs the look of pores and imperfections and helps your foundation, as well as the rest of your face products, last longer. At less than $10, adding the formula into your routine is a no-brainer.
This easy-to-apply stick gives skin a smooth, shine-free look. Use it by itself to minimize the appearance of pores, fine lines and wrinkles or under makeup to help keep skin mattified all day long.
If you already have a go-to primer, add a pore-blurring aspect to your routine in the form of a setting powder. This formula contains silk to soften pores and hydrolyzed collagen to blur wrinkles. The powder goes on clear and helps give your makeup an airbrushed finish.
Read more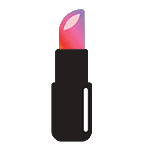 Back to top