Read This Before Removing Hair From Your Bikini Area
June 20, 2018
With swimsuit season in full swing, you've likely started seeing endless Instagrams of your friends (both real and virtual) rocking hairless bods and sun-kissed smiles. And while we're all for going full bush (or whatever style you're into) all year round, there's nothing wrong with a little landscaping in the warmer months when people are more likely to see it. Ahead, we've rounded up our essential tips for getting and maintaining a hairless bikini line all summer long.
Hair Removal
The hair in the bikini area grows just as fast as the hair on the rest of your body and needs to be trimmed regularly to maintain a preferred length. Whatever form of hair removal you choose — shaving, waxing, sugaring, laser etc. — it's essential that you take care of the area before and after. Hair growth cycles are different for everyone, so become familiar with how quickly your hair grows back.
For waxing and sugaring, hair needs to be about a quarter to a half-inch long for efficient removal. If you choose to wax or sugar, be sure to choose a salon with certified technicians who are experts at their craft. Try DAPHNE Studio if you're local to NYC, one of the few places that practices traditional Egyptian sugaring, a method that is ideal for sensitive skin. While effective, waxing isn't permanent so expect to visit your local salon every three to four weeks.
Shaving can be done as often as every few days, just be sure to exfoliate beforehand to prevent ingrown hairs.. When shaving, it's a good idea to use a fresh, disposable razor with sharp blades. This reduces the risk of ingrown hairs and also lessens the chances of cutting the skin. If you're new to shaving go slow and keep a mirror handy if necessary!
Laser hair removal is the most permanent option (although you can expect some hair to grow back!) and also the priciest. You can expect to shell out a few hundred bucks per session and have to be careful with sun exposure before and after the procedure. People with deeper skin tones should do added research when undergoing laser hair removal and seek physicians who are experienced in doing laser hair removal on darker skin.
RELATED: How to Shave the Right Way
Keep the Area Clean
The skin around the bikini area is often prone to irritation and chafing, so try to treat it with the utmost care. Cleanse with a soothing body cleanser (preferably one that is free of scents and irritating ingredients). If you've just shaved or waxed, avoid hot environments or working out right away, as this can expose the area to sweat and may cause redness and irritation.
Apply Sunscreen Regularly
The bikini area is sensitive and is often exposed during the hot, sunny summer months. We would never deprive you of wearing that super-cute (and super-tiny) bikini, so make sure you don't neglect your bikini line when slathering on that SPF. Try a fragrance-free sunscreen that won't irritate the region, like La Roche-Posay Anthelios 45 Body.
Discoloration Prevention
Not only is sunscreen important to prevent sunburn and damage, but overexposure to the sun can also cause the area to darken over time. Be sure to reapply your SPF to prevent this. Other contributing factors such as sweat, chafing, shaving and even some types of clothing can also cause darkening — waxing and moisturizing the area with natural olive oil can help reduce dark lines and prevent irritation. Schedule a visit with your dermatologist for treatment if the discoloration persists.
Read more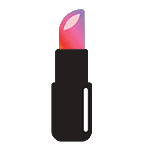 Back to top