How to Find The Right Shade of Contour for Your Skin
January 13, 2022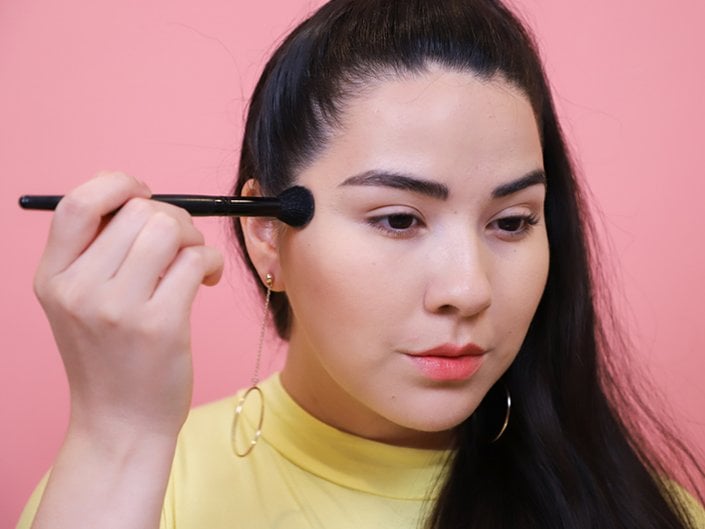 If you're going for a full glam makeup look, highlighting and contouring are key parts of achieving a flawless base. But with so many sculpting shades and products to choose from, it can be tricky to find the right match for you. Here, we break down the differences between cream and powder highlight and contour, how to find the best shades for your skin tone and the brushes you need for the most chiseled effect.
Pick Your Contour Texture: Cream or Powder
Some people like to contour with cream or liquid makeup, and while both are great options, we recommend starting with a powder formula, as it allows for the most control. Once you get more comfortable with the technique, you can graduate to a cream or liquid. These days, many brands offer highlighting and contouring duos in one palette, which makes your color selection process much easier. One of our favorite palettes is the NYX Professional Makeup Highlight and Contour Pro Palette, because it offers a nice range of pigmented nudes that blend seamlessly into the skin.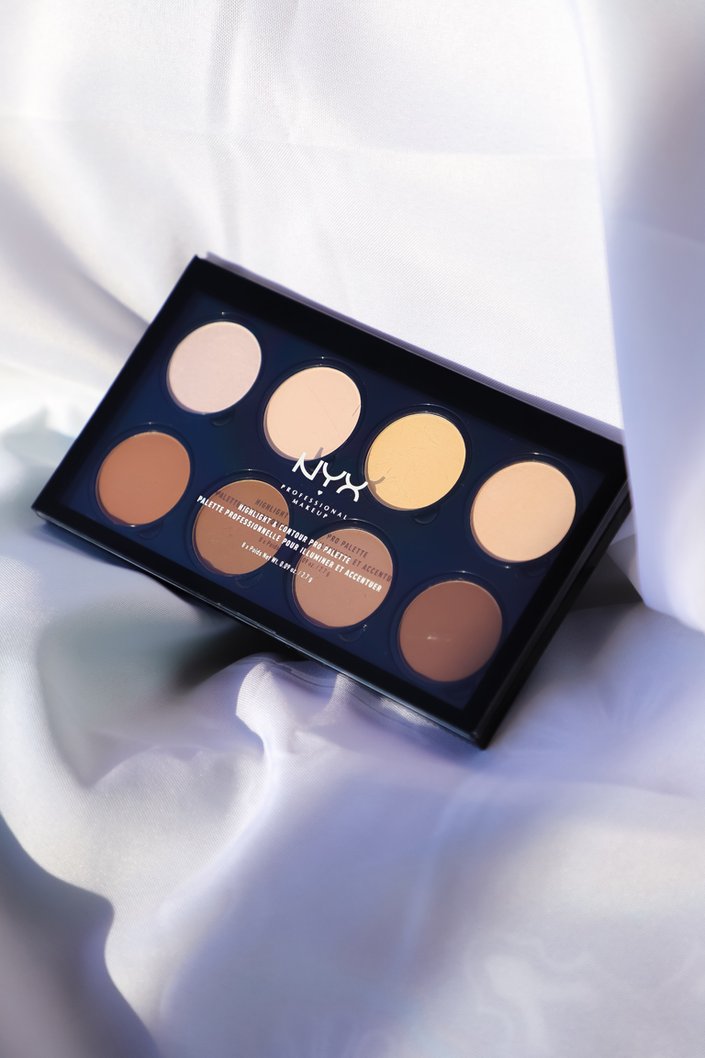 Choosing the Right Contour Shade for Your Skin Tone
Make sure you test multiple colors on your skin until you figure out which shade works best with your skin tone. For highlighting, pick a powder that is one to two shades lighter than your foundation, and for contouring, go with a powder that's one to two shades darker. If you have fair skin, it's best to avoid anything with orange in it; for medium skin, go more bronze in color, and for dark skin tones, you can play with powders that have deeper shades.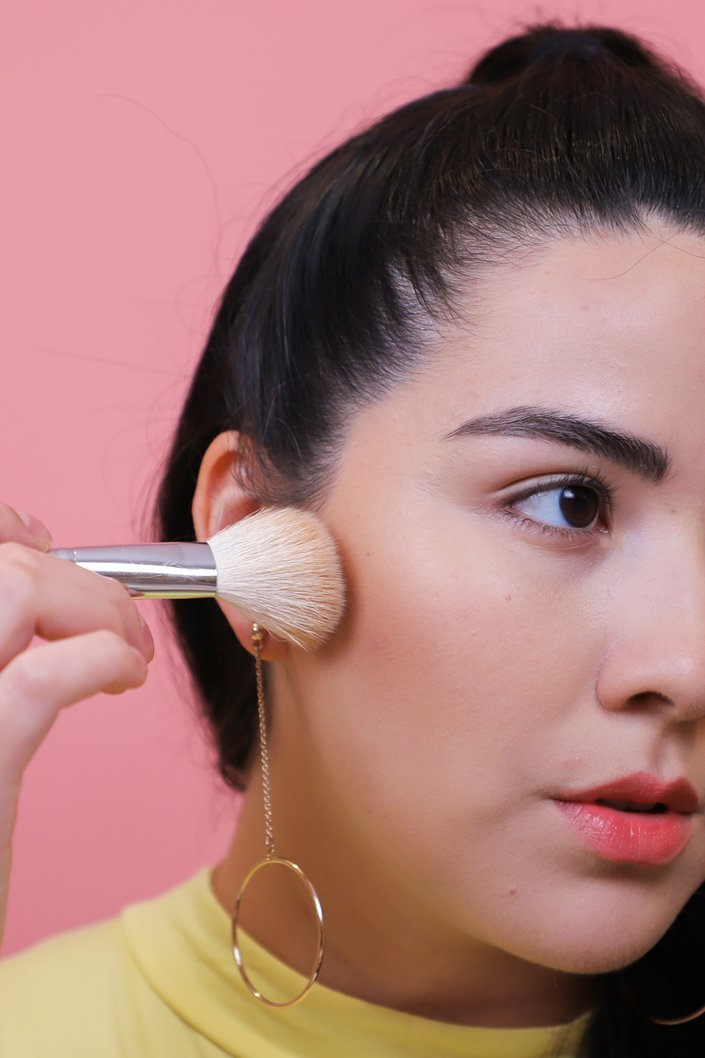 When in Doubt, Go Gray
Repeat after us: I shall not contour with shimmery bronzer. Because your contour is supposed to look like a shadow, matte products with a gray undertone work well for most skin tones — simply choose one that's two shades darker than your skin. While these gray contouring colors may look flat in the pan, they add dimension to the face in a natural way when applied under the cheekbones, along the sides of the nose and jawline. If you have deeper skin, you'll want to avoid this tip altogether, though, to ensure that your contour doesn't appear dull or ashy.
Blush Is Absolutely Key to Making Your Contour Pop
Adding a pop of blush to the apples of the cheeks is a great way to add color and soften your overall contoured look. The easiest way to do this is to smile and apply blush where you see your cheek becomes the most round — that's considered your apple. The Maybelline New York Cheek Heat Gel-Cream Blush will get the job done in no time and is one of our go-tos for adding color to the face.
Good Contour Brushes Are an Investment
Although this step has nothing to do with color selection, it's important to mention. Using quality brushes that blend well is essential to contouring because blending is the most important part of the process. When working with powder, natural brushes are best as the hairs have cuticles that absorb and release powder easily and accurately. Apply your contouring powder onto the hollow of the cheeks and blend until you see definition, not streaks — we love the IT Cosmetics Heavenly Luxe Sculpt & Define Blush Brush #25 for this.
Photo: Melissa San Vicente-Landestoy
Read more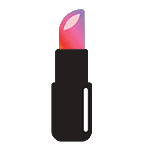 Back to top