Beauty Q&A: How Do I Contour My Décolletage?
September 24, 2020
I can sculpt the heck out of my cheekbones, define my nose and expertly add shimmer to the high points of my face. When it comes to contouring and highlighting my collarbones, though, I have absolutely zero clue where to start. To find out how to apply makeup to my décollotage, I turned to celebrity makeup artist Priscilla Distasio. Here, she's breaking down the products you need, the best blending techniques and how to make your chest appear contoured.
STEP 1: Prep the Skin
The same way skin care gets the face prepped and ready for foundation, it's important to hydrate the chest area — from neck to shoulders — before applying body makeup. "You can either mix a liquid highlighter in with your favorite moisturizer or use a hydrating luminizer all over to give the skin a nice, glowing base," says Distasio. She recommends dabbing on the product with a damp beauty sponge to give a moisturized, dewy appearance. For a shimmery, two-in-one option that instantly illuminates, try the L'Oréal Paris True Match Lumi Glotion.
STEP 2: Get in Position
Before applying any actual makeup, Distasio advises getting familiar with the bone structure on the clavicle. She recommends pushing the shoulders forward to pop out the collarbones and staying in this position while applying contour and highlight. "Your body is naturally going to give you a contour and you're going to want to follow that definition," she says. "You're not going to walk around like this all day, but by naturally enhancing the area with makeup, it's going to look that defined all day long."
STEP 3: Even Out Your Base
In order to even out skin tone and cover any sun spots or imperfections, Distasio likes to take a body makeup, like the Era Beauty Everyday Airbrush Spray On Foundation, and mix liquid highlighter with the foundation in the palm of her hand. "Then use either your hand, a mit or a brush like the Iconic London Body Brush and cover the skin to create a natural base color that has a flawless finish," she says. Make sure to coat the upper half of the body, from the neck, over to the shoulders and down over exposed chest or breast.
STEP 4: Contour the Bones
To contour the décollotage, use a cream contour product or foundation that is approximately two shades darker than the color used on the face. Pushing the clavicle forward, apply the contour shade on the top and bottom of the collarbones and along the outer edge of the breasts. "Use an angled buffing foundation brush to blend everything outward," says Distasio. "You want to be super light-handed because you don't want to diminish what you're trying to enhance. If you go too heavy, you'll end up wiping all the product away."
STEP 5: Highlight
Next up? Highlighter. "You want to highlight with a lighter color in between the lines on your collarbones and then bring it down to the center of your chest area, right above your breasts," says Distasio. "If you're someone who's a little more dry, use a liquid highlighter, but otherwise you can apply a powder with a fan brush." She recommends adding some shimmer to the tops of your shoulders, too.
STEP 6: Set Everything
Now that your décollotage is sculpted, it's time to set your body makeup so it doesn't transfer onto clothing and stays put all day. Distasio's favorite setting spray? The Huda Beauty Resting Boss Face Waterproof Setting Spray. We also love the Urban Decay All Nighter Setting Spray.
Photo: Chaunte Vaughn, Design: Hannah Packer
Read more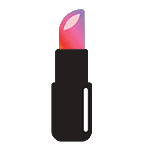 Back to top