Obsessed With Bright Colors for Spring? Watch This Cut-Crease Video by the M Crowd
January 16, 2018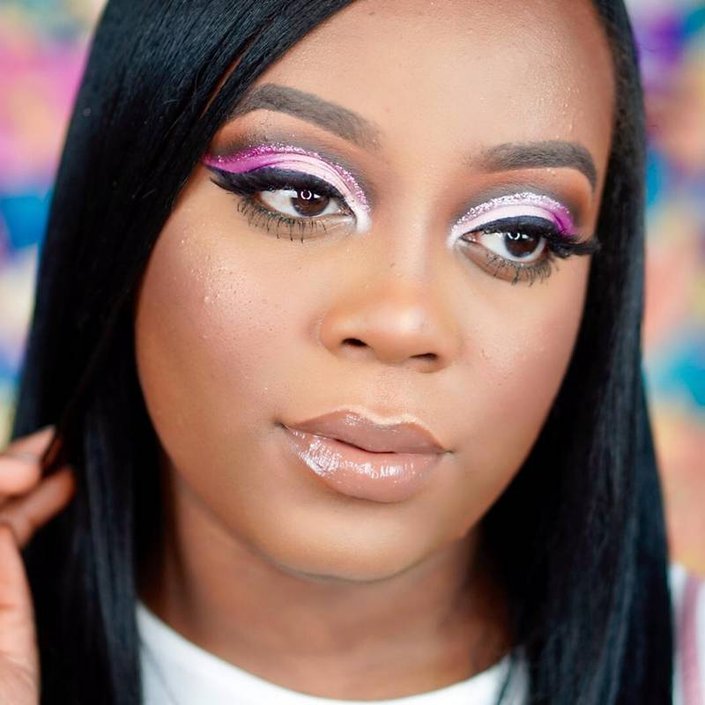 Presenting… a video by the M Crowd — the wildly talented group of makeup influencers who create exclusive content just for Makeup.com. Here, Lonyea is going to show you how to create a bright cut crease.
Spring means many things, a few being warmer weather that inspires us to come out of our winter hibernation, "groundbreaking" floral fashion and most importantly, bright, colorful makeup looks. Ahead, find out how to recreate Lonyea Maiden's ombre pink eye makeup look using the NYX Professional Makeup Love You So Mochi Collection.
Get the Look:
1. Start by applying eyeshadow primer all over your lids, and then apply a setting powder over the primer.
2. Apply a rusty-orange eyeshadow shade to your upper crease and then apply a deep brown shade directly into your crease. Then, using a dark black shade, apply directly into the socket of your crease and start to cut out your crease — winging it out to the tail of your brow.
3. Blend out the black so it's a softer line.
4. Using NYX Professional Makeup Jumbo Eye Pencil in Milk and a small detailed concealer brush, you can create a perfect crease. Continue to go over the crease, and don't be afraid to cover some of the black shadow.
5. Take NYX Professional Makeup Prismatic Eyeshadow in Girl Talk and apply in the inner corner of your crease. Then, take the pale pink shade out of the NYX Professional Makeup Love You So Mochi Eyeshadow Palette in Electric Pastels on a concealer brush to apply to the first half on the eye (not covering up Girl Talk) just on the eyelid space.
6. Take a hot pink eyeshadow shade, and apply on the outer edge of your eye. You want the bulk of your eye to be lighter pink and the outer to be darker. Blend more pale pink over the dark pink so the two blend seamlessly together.
7. Using Urban Decay Heavy Metal Glitter Eyeliner in Junkshow, apply this over the top where the black and the light pink connect.
8. Go in with NYX Professional Makeup Glitter in the shade Rose and use a winged liner brush to go over the top and apply the glitter cut crease over the glitter liner. Follow the same steps for the hot pink shade and just take that from where the rose glitter stops all the way out to the tail. Then apply hot pink magenta glitter over the top of the glitter liner.
9. Create a cat-eye liner look using your favorite liquid eyeliner.
10. Prime your face with the L'Oréal Magic Perfecting Base, following by spritzing your face with with Urban Decay Quickie Fix Prep Spray.
11. Use Lancôme Teint Idole Foundation, a full coverage foundation that's surprisingly comfortable to wear and lasts up to 24 hours, and apply with a blending sponge. Follow up with Lancôme Teint Idole Full Coverage Concealer in areas you want to highlight. Set with your favorite setting powder so your makeup doesn't crease.
12. Contour and apply blush, then use Lancôme Dual Finish Highlighter on your cheekbones.
13. Apply a little more NYX Professional Makeup Prismatic Eyeshadow in Glitter Talk on the inner corners of your eye.
14. Lastly, use NYX Professional Makeup Suede Matte Lip Liner, paired with your favorite neutral lip gloss.
This M Crowd influencer receives a commission for purchases made through links in this post.
Read more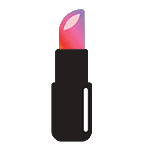 Back to top