How to Pack a Makeup Bag for Your Next Vacation
March 21, 2022
After what feels like two years of being sedentary, one of the top things on our minds is going on a much-needed vacation. Deciding where to go is the fun part, but packing can take a lot of strategy — especially when it comes to your beauty essentials. To ensure you're well-prepared for your next trip and to keep packing-related stress to a minimum, we asked Kristina Rodulfo, beauty editor turned travel influencer, to share her smart packing tips and favorite travel-friendly products. Keep reading for her foolproof advice that will make packing your makeup bag a breeze.
How Do You Pack A Makeup Bag?
If you rarely travel or prefer short weekend trips, Rodulfo recommends investing in refillable containers instead of purchasing travel-sized skincare products. Refillable containers are especially great for skincare because not only will they streamline the packing process, but they also allow you to decant the optimal amount for short trips so you're not lugging around too much product.
"I'm a huge fan of Cadence Capsules because they're highly durable and magnetic," says Rodulfo. "I've used them for body wash, shampoo, facial cleanser, moisturizer and foundation — you can even use them to pack vitamins or jewelry."
The same sentiment rings true for travel-sized makeup products. "Most full-sized makeup products are already below the travel limit for liquids," says Rodulfo. "The only time I think it's beneficial to buy a travel-sized product is for perfume — you wouldn't want the glass bottle cracking in transit!"
Pack Solid Makeup
Have you ever opened your makeup bag after arriving at your destination only to find a goopy, sopping mess? This will always be a possibility when you pack liquid products. "I recommend using solid products where you can, so you don't have to worry about liquid spilling in your luggage or being over the limit at TSA," says Rodulfo. "Makeup products like blush and foundation come in solids, as well as some skincare, too."
Simplify packing even further by choosing multi-use, solid makeup products. We love the Lancôme Teint Idole Ultra Wear Foundation Stick because it can be used as foundation, concealer, contour or highlight. Plus, it comes with a built-in kabuki brush so you don't need to stuff an extra tool into your bag. For a flush of color, we also recommend packing the Milk Makeup Lip + Cheek Stick, which comes in eight flattering shades.
How Can I Pack My Makeup Without Breaking It?
To ensure all of your products make it to your destination in one piece, there's a method to follow — and the process starts before you place anything in your makeup bag. If you plan on traveling with any liquid items, first tape the caps to ensure they don't fall and make a mess while in transit.
The actual packing process can be a bit like Tetris. "Try to make sure there is as little empty space as possible so that all the products aren't prone to moving and cracking," says Rodulfo. "Put palettes on the bottom of the bag, keep foundations upright and place looser items in a smaller pouch."
Investing in a makeup bag with secure compartments and pockets will also help safeguard all your products. Rudolfo's favorite is the Kusshi Vacationer Makeup Bag. "It's easy to clean — machine washable! — has a flat bottom, opens wide so it's easy to spot products, and has a ton of compartments to place items so they don't move," she says.
If you're still worried about something breaking, try to pack as minimalistically as possible — you can get an array of makeup looks out of just a few products. "Concealer, blush, tinted brow gel, mascara and lipstick go a long way," says Rodulfo. For some variety include a nude and red lipstick as well as a liquid liner. "These will add a little more flair to your everyday makeup look."
Photo: @missgaby, Design: Juliana Campisi
Read more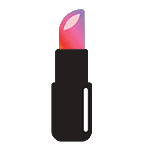 Back to top