How to Use an Eyebrow Stencil for Bolder Brows
December 17, 2020
We take our eyebrow routine very seriously. With pencils for definition, gels for a strong hold and pens that make us look like we just came from a microblading appointment, we thought our collection was complete. But after hearing about eyebrow stencils, which can be used as an eyebrow guide or template, we had to know if the shaping tool was worth adding to our routine. To find out how to use an eyebrow stencil correctly, we turned to makeup artist and beauty influencer Julia Salvia.
STEP 1: Pick the Right Stencil
Brow stencils, like this E.l.f. Eyebrow Stencil Kit, typically comes with a few predetermined arch and brow shapes. But before filling in anything, you'll want to decide which template is best for you. "I like to hold the stencil up to my brow and see which is closest to my ideal brow shape," says Salvia.
STEP 2: Mark With Lines
Before filling anything in, you need to find the best positioning for the stencil. "It's easiest to first map out the three points of your brow to begin," says Salvia. "The front should be in line with the inner corner of your eye, the arch should be where the highest part of your brow bone is, and the tail should be in line with the outer corner of the eye." Remember that the stencil doesn't have to be straight on your face, you can tilt it to find the most flattering shape.
STEP 3: Fill in Sparse Areas
Once the stencil is in place, grab your brow product of choice and start filling in your brows where needed. One of our favorite products is the Maybelline New York Tattoo Studio Tattoo Brow 36 Hour Pigment Brow Pencil. "It's important to remember the stencil is just a guide for your brow shape, you're not coloring in the lines," says Salvia.
Want to watch how using a brow stencil is done IRL? Check out this tutorial by Kim Santos.
Read more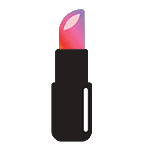 Back to top