Beauty Q&A: How Do I Wear Makeup With a Protective Face Mask?
July 16, 2020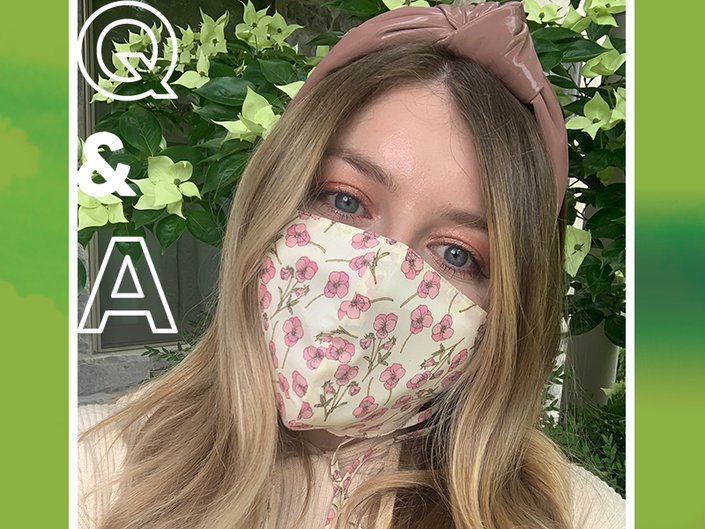 We simply won't leave the house without a protective face mask — safety first people! But the beauty lover in us also refuses to go a day without makeup. And let's just say that wearing makeup with a cloth mask or other forms of PPE comes with a whole new set of challenges. Lipstick is pretty much pointless, our foundation is constantly lifting or smudging and it's hella hot and sweaty under there — especially during the summer. Challenges aside, we're determined to rock a mask (some of them are even really cute, you guys!) and play up our makeup at the same time. So grab some bright, glitter eyeshadow, setting spray and a beauty sponge, because celebrity makeup artist Jenny Patinkin is sharing how to wear makeup with a face mask, ahead.
Tip #1: Pick a Cute Mask
If you've been wearing fabric or cloth masks, add a few cute and colorful options into your collection. "Choose one in a color that you know makes your eyes pop," says Patinkin. "Forget about matching it to your clothes; you should think of it the same way you do about makeup and try to make your eye color pop." We've been loving the floral print masks from Black Iris and the cloth, tie dye options from Kitsch.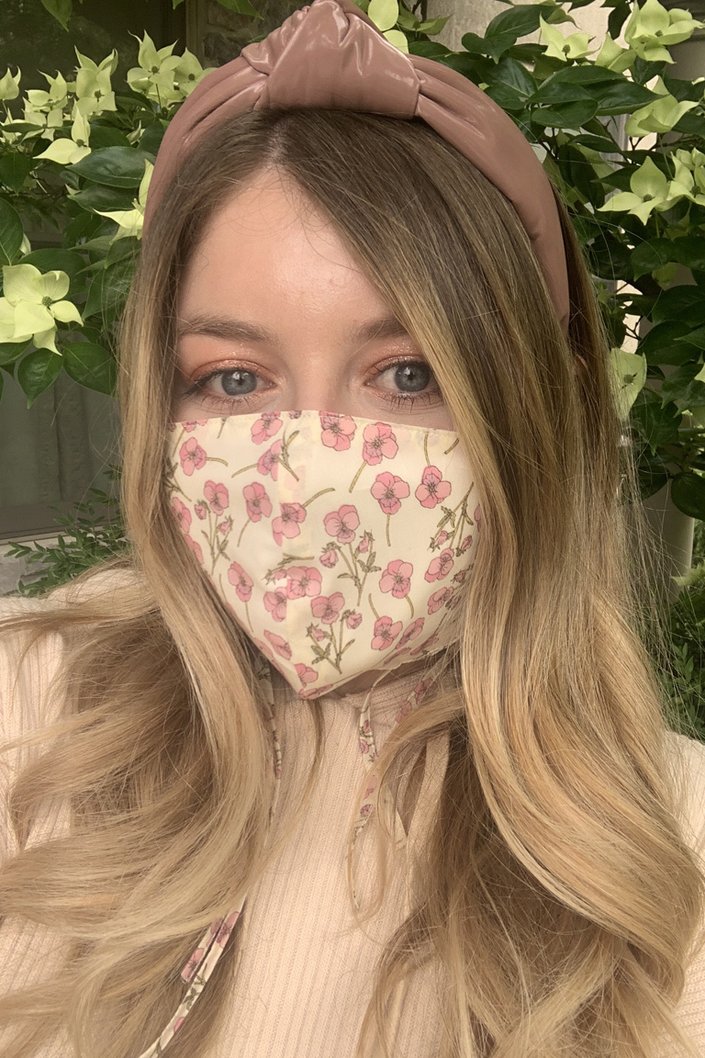 Tip #2: Use Concealer or Lightweight Foundation
"It's hot under a mask, especially in the summer, and hot melty makeup under a mask can really irritate your skin or cause breakouts," says Patinkin. That's why she suggests skipping heavy foundation and instead using a concealer where necessary. The Dermablend Cover Care Concealer is an amazing smudge-proof and longwear option that'll cover dark spots and blemishes. If you want all-over coverage, it's important to use a great gripping primer, like the Dermablend Insta-Grip Jelly Makeup Primer, as your base. Look for a foundation with salicylic acid, like the Maybelline New York Dream BB Pure, in order to help with maskne.
Tip #3: Play Up Your Eyes
Given that half your face is covered by a large, albeit protective, piece of fabric, it's important to play up your eyes. "Definitely focus on the upper third of the face with pretty eyeshadow, fluffy lashes and well-tended brows," says Patinkin. "Your eyes are really going to be the windows to your soul now, so you can use your makeup to convey expression and personality." We've been leaning heavily on our glitter eyeshadow collection, bold palettes and great brow products. Some of our current go-tos are the Bodyography Glitter Pigments, Urban Decay Naked Ultraviolet Eyeshadow Pallette and the Maybelline New York Brow Extensions Fiber Pomade Crayon.
Tip #4: Trade Your Lipstick for a Balm or Stain
While we love lip glosses and lipsticks, they're the most likely to transfer onto the fabric of your mask. Patinkin suggests swapping them out for a lip balm or a hydrating lip stain that won't transfer, smudge or dry out your lips. We've been loving the Lancôme L'Absolu Mademoiselle Lip Balm and the Maybelline SuperStay Matte Ink Liquid Lipstick.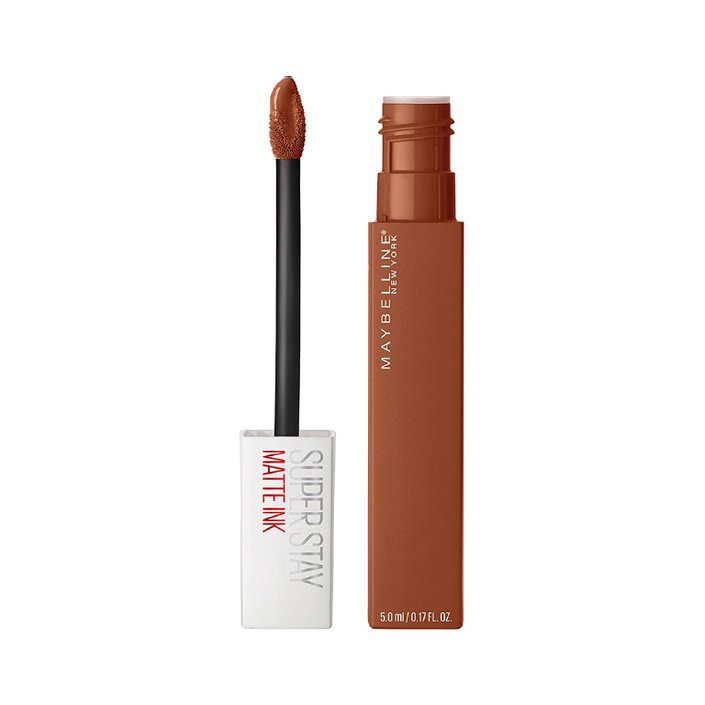 Tip #5: Use a Setting Spray or Apply Powder Strategically
Patinkin suggests setting everything with a setting spray, like the Maybelline New York FaceStudio Lasting Fix Setting Spray Spray, to help prevent transfer. "Spray some setting spray on a clean, damp sponge like my Jenny Patinkin Pure Luxury Non-Toxic Sponges, and gently tap into the skin to lift away any excess product and hold things in place before putting on your mask," she says. "Keep any setting powder strictly to your forehead and under your eyes, because when you're under a hot mask, the powder and makeup can start to look cakey and feel uncomfortable really quickly."
Tip #6: Throw Some Makeup Sponges in Your Bag
Lines, smudging and lifting is bound to happen when you remove your mask. To freshen up mid-day, use a makeup sponge. "It can help to re-blend lines without having to add more product or set anything with powder. Just tap gently onto the skin," says Patinkin.
Read more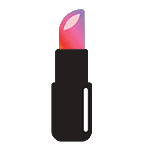 Back to top