Career Diaries: Huda Kattan, Founder and CEO of Huda Beauty, on Her New Release and Why She's Obsessed With YouTube Tutorials
January 28, 2022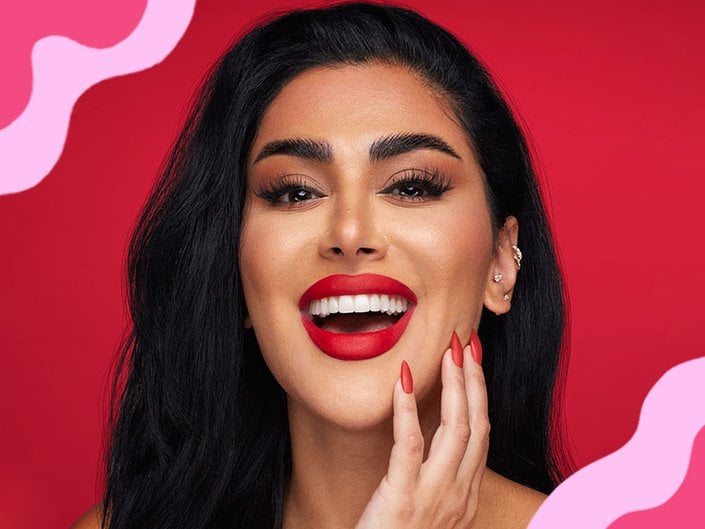 Huda Beauty sells more than 140 products from eyeshadow pallets to liquid lipstick, brings in about $200 million in annual sales and even has a sister skincare line, Wishful, all helmed by founder and CEO, Huda Kattan. There are few beauty brands that make it to Forbes, nevertheless, multiple times, but the Sephora-favorite brand is the exception. On the heels of Huda's latest release — a reformulation of the Huda Beauty Liquid Matte Ultra-Comfort Transfer-Proof Lipstick (plus eight new shades) — we spoke with the self-made millionaire beauty mogul.
In what ways has your background in finance helped you launch two major beauty brands and navigate being a CEO?
My education in finance at the University of Michigan Dearborn helped me a lot even though finance wasn't necessarily my passion. Understanding a lot of the basics when it came to recording and sharing data, especially financial data, is really important. It took me a while but I understand cash flows and basic principles [which proved beneficial] when the brand was small. And as we've grown, it's becoming increasingly important to me to understand those, balance sheets, API statements, etc.
One thing that was probably the most impactful for me during my university years, was that I was president and one of the founders of a student organization called S.I.F.E., Students In Free Enterprise (It's actually called Enactus now.) It's a great organization that gave me an understanding of what it takes to start something. I feel like every experience you have in life is preparing you for what you're going to do and that's what kind of happened for me.
What has been the biggest inspiration behind your brands?
My obsession with makeup and beauty, for sure. But also truly wanting to understand beauty from the perspective of how it could make me feel more beautiful. When I apply makeup, I ask myself how does it make me feel? Or, what are the moments that it makes me feel my best? Of course, our amazing community is a huge inspiration, but I can never stop being inspired by the process. It's funny because a lot of times people come to me and they're like, "What do the customers think?" I'm like, "I know what the customers think cause I'm the customer."
It's really important to never lose sight of why you got started. I still feel like a kid who is learning so much all the time when I'm playing with beauty products. I have this insatiable curiosity, like when I'm learning contour techniques. I still watch really basic YouTube videos on different ways makeup artists and other people apply contour for their tricks and tips.
What's one business lesson you've learned after building Huda Beauty and Wishful Skin?
Trusting yourself is the most important thing. There have been times I've doubted myself and times where I've been really hard on myself where it probably wasn't necessary. Being an example for my team and my community, the one thing I always want them to do is to trust themselves. That's the one thing that I could do a little bit better and I've been trying to do more and more.
What's one beauty lesson you've learned after building Huda Beauty and Wishful Skin?
Being one with yourself — it kind of ties in with the business lesson. Obviously, when we created Huda Beauty there was all this passion, fun and excitement that we were having. I didn't know how much everything has a story though. You don't just fall in love with makeup for no reason — there's something that brings you to it. I feel like understanding yourself is important when it comes to beauty in the same way trusting yourself is for business. For me, it's all about understanding and embracing myself.
You're relaunching Huda's Liquid Matte Lipstick with a lot of updates — what sets the new lippies apart from others like it on the market? What went into picking the additional 8 new shades?
When it first launched, it was the most comfortable liquid lipstick out there and nothing kind of compared to it. We didn't feel that we wanted to change the formula right away but we were taking into consideration everyone's opinions, thoughts and reviews. But we didn't get to put everything into action right away and so it was time. What makes it kind of different is that it's community created. I don't really feel like other brands are necessarily creating it from the community first. I think that they take their community's insights and feelings into consideration, but we're actually looking to the comments for direction. It's almost like the community is in the labs with us.
When it came to picking the additional eight shades, we took some of the older shades that people loved so much but there were problems with them and started there. It came down to the community again, expressing little inconsistency in the formula, like "this shade turns a little orange and I like the original color pay-off." So we made adjustments based on whatever they were saying and then we filled the gaps.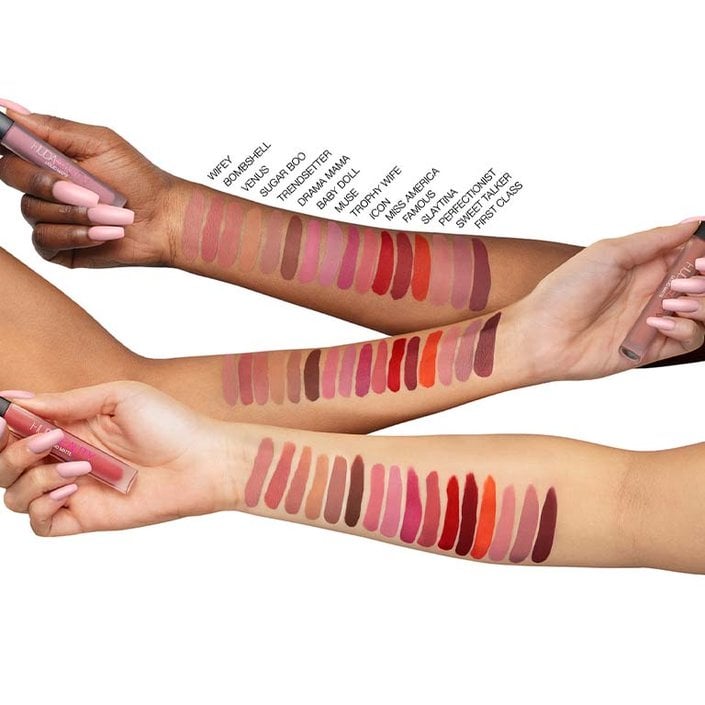 Which one of your products gets the most use in your personal makeup arsenal?
It's something that hasn't launched yet. [Laughs] I think I'm allowed to say it, but there's the Wishful Skincare for sure that I use every single day. If I was going to pick one item from the line it would be the Honey Whip Peptide Moisturizer because that one I use twice a day without fail.
What's your favorite part of your job?
Learning. I learn so much from the team, from my community and from watching tutorials (which I still do a lot).
Photo Courtesy of Huda Kattan
Read more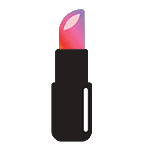 Back to top