5 Instagram Makeup Artists Our Editors Are Obsessed With
January 07, 2021
We admit it: we spend a lot of time on Instagram. And while staring at a screen for too long isn't one of the healthiest habits, it has led us to discover some incredible makeup looks. From colorful cut crease designs to geometric shadow looks, the creativity on the 'gram never ceases to amaze us. The talented makeup artists behind our most-scrolled feeds deserve a shoutout, so we're rounding up our favorites to follow right here.
Sarah, Senior Editor
MUA: @aniyah.s
I have no patience for creating elaborate eye makeup looks (I literally apply a swipe of bronzer on my eyes and call it a day), but I'm always in awe of those that do. I love scrolling through Aniyah's feed to marvel at the colorful, totally out-of-the-box creations she comes up with. One of my recent faves is this fun look that features a star design, a bright blue wing and rhinestones. Somehow, it's not too much — it's just right.
Alanna, Assistant Managing Editor
MUA: @tatianaroseart
If there's anything I love stumbling upon in my IG feed, it's creative and highly editorial makeup. Tatiana Rose nails it every single time with her magazine-worthy photos and innovative makeup, hair and skin looks. I think my favorite part about her account is that no two images look the same. Instead, she's able to reinvent herself with an entirely different look each time she posts. Her account summarizes the best part about makeup: experimenting, having fun and transforming yourself into anything or anyone you wanna be.
Sam, Assistant Editor
MUA: @makeupbylousims
If you're obsessed with all things glitter and shimmer (hi, yes, me) then you should most definitely be following Lou Sims. Her feed is filled with all the sparkly eye makeup you can dream up. From iridescent shadow and rhinestone accents to gold flakes and pearl appliques, she's the queen of posting eye looks with a little extra oomph. Plus, her hallmark cat eye is always perfect — always. Don't believe me? Go check out her page for yourself.
Jillian, Senior Social Media Editor
MUA: @maha.gram
Maha Alselami is one of the best things to happen to my IG feed this year. From funky lip art to neon eyeliner, she can truly do it all. Her style ranges from runway and editorial to everyday beats, so I'm constantly able to find inspo when I'm looking for a new look to try or searching for something to regram on Makeup.com's Insta feed. If you haven't given her a follow yet, what are you waiting for?
Genesis, Assistant Editor
MUA: @rowisingh
If you ask me, Rowi Singh isn't just a makeup artist, she's an icon. She's constantly exploring the boundaries of makeup with her cool, colorful looks that are literal pieces of art. She's not a makeup artist that I follow for their easy-to-create makeup looks, but rather she's someone I follow because her creativity and innovation is inspiring. I know that whenever I head to her page I'm going to find a makeup look that I've never seen before. If you aren't following her already, I highly recommend checking out her page like yesterday.
Photos (from top): Aniyah, Rowi Singh
Read more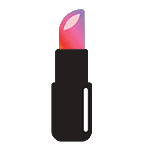 Back to top