WCW: Meet the Photographer Behind the Beauty Texture Account Ritual of Me
July 24, 2019
While most of us would see a spilled jar of moisturizer or destroyed blush palette as a tragedy, the woman behind the camera of beauty texture account Ritual of Me thinks otherwise. By posting aesthetically stunning smears, spills, pours and swatches of skin-care and makeup products, Shelby Rodriguez has built a following of more than 16K on Instagram. From facial oils, mud masks and gel creams to various shades of lipsticks, her photos show a mix of cosmetics and art. 
Ahead, we got to know the photographer and beauty enthusiast behind the magic of Ritual of Me as she shared everything from her favorite accounts to follow to her skin-care and makeup routine.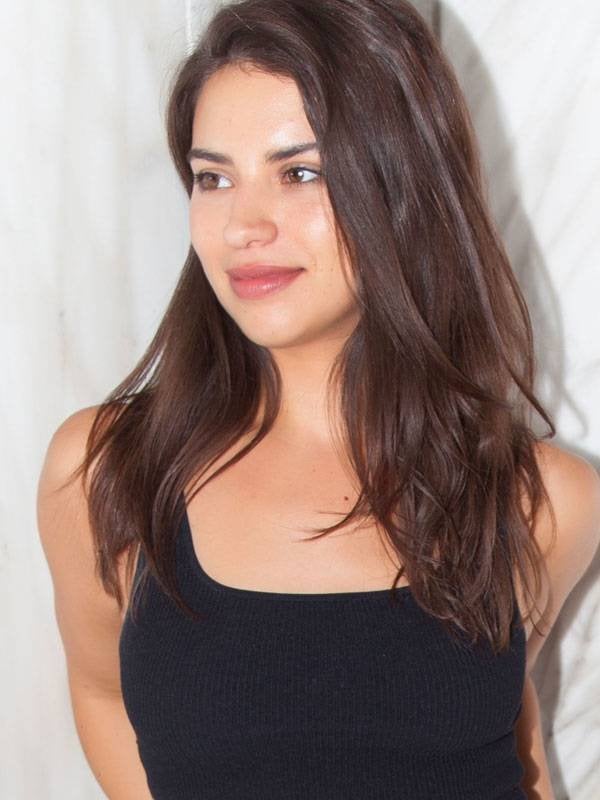 Can you tell us a little bit about your background?
I am originally from Michigan and currently live in Brooklyn. In school, I studied advertising with a design specialization and currently work full-time as an art director and Ritual of Me is my side project. 
What's your day job like?
My day-to-day usually involves a combination of prepping and concepting for photoshoots, being on set, prop styling, marking up images, reviewing digital assets and collaborating with the rest of the creative team.
What made you want to start Ritual of Me?
I've always had an interest in cosmetics and skin care. Because I have sensitive, acne-prone skin, it has always been important to me to learn as much as possible about skin care, ingredients and my own sensitivities. 
Previously, I was photographing cosmetics regularly for my full-time and freelance work, and behind the scenes products would often spill or smear in beautiful ways. I ended up shooting what was happening behind the scenes and actually liked those outtakes more than the perfectly styled ones. I felt that they represented the products more accurately, and I liked that I could show how products feel on your skin.
I started sharing those images on Instagram and interacting a lot with the beauty community. Eventually, I decided to create a separate account dedicated to beauty texture photography and product reviews.
Where do you get your inspiration from?
The products themselves. Each product moves, feels and catches the light differently — that will directly influence how I photograph it. 
What are some of your favorite beauty accounts to follow on Instagram?
@v93oo // @beautypapersmag // @patmcgrathreal //  @betinadutoit_// @ravvebeauty // @lisaeldridgemakeup // @theartistedit // @anairam10
Do you have a favorite photograph or project you've worked on?
I like this image because it's one of the first images I experimented with. It was also the first time I really started using facial oils regularly.
Do you have any tips for people looking to master that side-hustle balance?
Try to work in batches and work for a weekend or two each month instead of a little bit of work every single weekend or scattered throughout your work week. I feel like it keeps you more organized and still gives you some time to relax. Most importantly, do not overcommit and save time for yourself even though it can be difficult sometimes to say no to projects.
Describe your beauty routine (makeup and skin). Are you a product minimalist or maximalist? 
Generally maximalist unless my skin reacts negatively to something. At that point, I use minimal products until it calms down or until I figure out what caused it. I've learned the hard way that my skin does not like to be overly exfoliated. 
I've started getting a monthly salicylic acid peel at my dermatologist's office, and so far I've really been liking the results. In the AM, I cleanse with Fresh Beauty Soy Cleanser and let my face air dry. After that, I use a clindamycin wipe and moisturize with Fresh Vitamin Nectar and La Roche-Posay Anthelios SPF50 AOX Serum. 
I wear foundation and use concealer under my eyes, plus bronzer and highlighter. I rotate blushes and my favorites are Ilia Multi-Stick in All of Me, Charlotte Tilbury Cheek to Chic in Ecstasy or First Love or Chantecaille Philanthropy Cheek Shade - Horse (Joy). I usually add a slight wing to my eyes using Stila Stay All Day Waterproof Liquid Eye Liner in Black or YSL Beauty Dessin Du Regard Waterproof Eye Pencil in Brown. Then I'll curl my lashes with the Kevyn Aucoin Eyelash Curler before applying mascara. To finish, a setting spray and apply Ilia Balmy Days Lip Balm or Charlotte Tilbury Lipstick in Very Victoria.
At the end of the day, I'll use Fresh Soy Cleanser and then use BIODERMA Sensibio H2O to remove stubborn makeup. About three times a week, I use Biologique Recherche P50 Lotion and use Biologique Rechereche Mask Vivant at night. These products really help lighten pigmentation and make your skin extremely soft. I also try to use a LED mask whenever I have a chance before bed. I've been using Fresh Vitamin Nectar Moisturizer at night and will sometimes add a serum or oil depending on how my skin feels.
Read More:
A Complete Step-by-Step Tutorial for an Easy Natural Makeup Look
How to Pick the Best Makeup Primer for You and Apply it Like a Pro
BB Cream vs. Foundation: Which One Is Best for Your Skin?