9 Beauty Secrets Makeup Artist Lisa Eldridge Wants Everyone to Know
December 16, 2020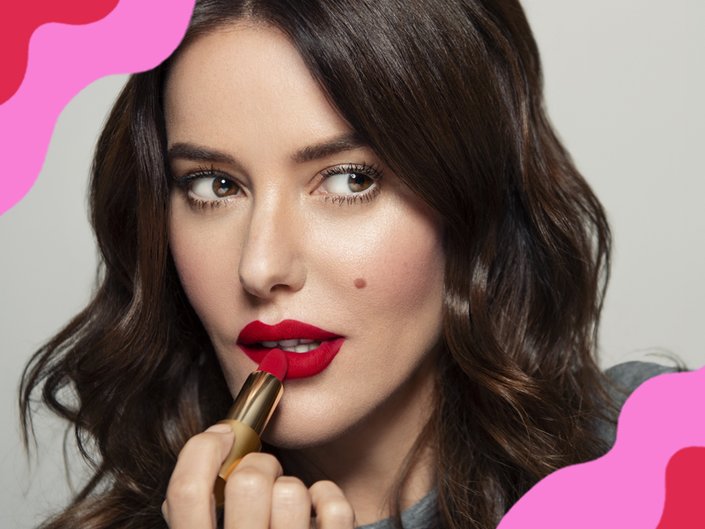 If you're a die-hard beauty lover, chances are you're familiar with the name Lisa Eldridge. She's a professional makeup artist with an impressive resume filled with major editorial shoots, international fashion shows and a long list of A-list celebrity clients, including Dua Lipa,

Lily Collins

and Cindy Crawford. Oh, and did we mention that Eldridge also has her own makeup brand and serves as the Global Creative Director for Lancôme? Find out more about her journey in the interview ahead and stay until the end for her

best beauty tips

of all time.
Tell us about yourself, your background and how you got started as a makeup artist.
I clearly remember the first time I started to play with makeup. I was about six years old and found a box of my mom's old makeup at my grandmother's house. It was full of incredible '60s makeup — Mary Quant crayons, Coty lipsticks, Elizabeth Arden eyeshadows — and it was so glamorous. I was initially captivated by the shiny colors, gloopy gloss textures, smell and the objects themselves. I wasn't really interested in putting them on my own face. Instead, I liked painting and drawing with them. My regular Crayola crayons seemed boring by comparison.
Then, when I was 13, I got a book about theatrical makeup for my birthday. I read it cover to cover and was obsessed. From that moment, I knew I wanted to be a makeup artist. In those days, there was no clear path into the industry, and not many places where you could study makeup, but I worked in my friend's dad's beauty salon and did a course on theatrical makeup and costume design. I knew I had to move to London to get my career started, and I got a job in a department store cosmetics counter and found a course that specialized in photographic makeup.

Since then my career has really varied. I've painted the faces of models and celebrities for glossy magazines, edgy editorials, advertising campaigns and runway shows all over the world. At the same time, I've worked as a creative director for many of the world's top brands and was one of the first professional makeup artists to upload tutorials regularly to YouTube. I want to teach regular women how they can translate the professional techniques and trends I've mastered to their own faces.
What inspired you to start your own brand and why did you start with lipstick?
Over the past 20 years, I've worked as a creative director for many of the world's top brands, creating their products and really working hand-in-hand with the best cosmetic scientists. The production of makeup is something that has captivated me in a way I never believed it would. I now have a comprehensive knowledge of cosmetic chemistry, and I'm as interested in the science, technology and history of makeup as I am in going on a shoot and pulling out my pink lipsticks.
So I've wanted to create my own brand for a long time, and it was one of those questions that I got asked a lot, but I tend to do things organically and in my own time. I hadn't really planned to create and launch a lipstick first, but I had a dream that I was doing someone's makeup using lipsticks that were made out of velvet. I always wondered if it would be possible to create a lipstick like the one in my dream.
What's your favorite part about your job?
What I love most about my job is the variety. One day I'll be in a lab creating products, the next I'm on a shoot with a celebrity, and another day I'm reading about the history of makeup for inspiration for a new collection. Every day is different, and I love that.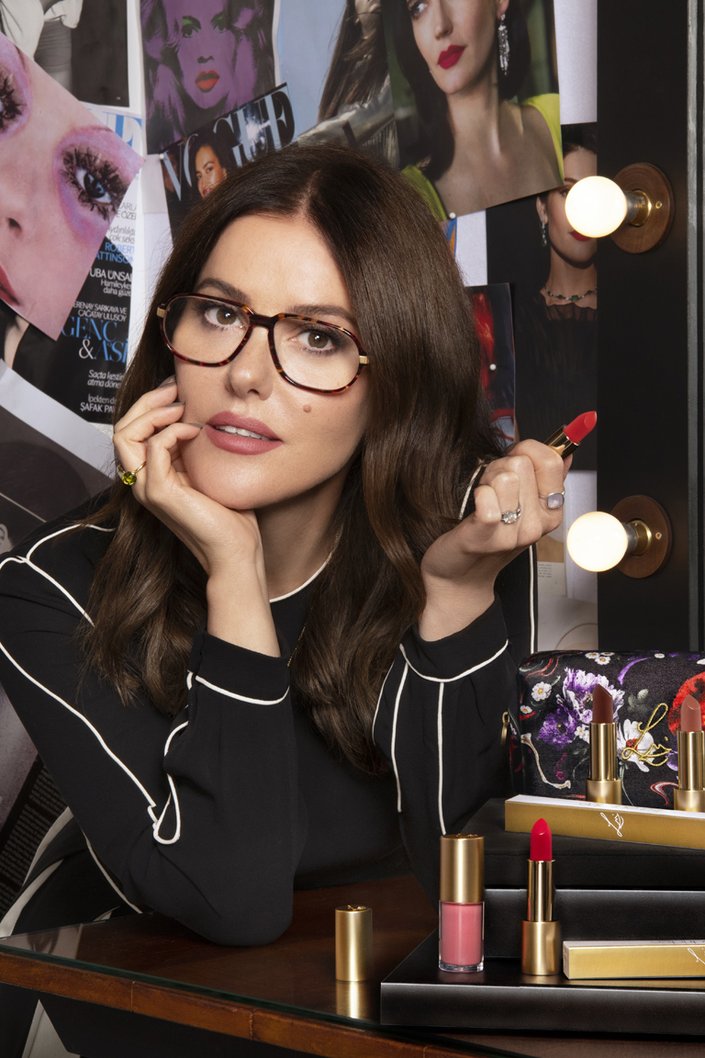 What moment in your career are you most proud of?
There are so many that come to mind. My first big job was a cover shoot with Cindy Crawford, which was a real pinch-me moment. I'll also never forget seeing my first Vogue cover. I walked past a newsagent where I was living in London and just cried! Getting my book deal was also an amazing moment. The history of makeup is a real passion of mine, and I had ten years worth of research on my laptop before I even got the deal. And then, of course, there are my lipsticks. When I created them, I knew they were unique and completely different from anything that had been done before, but I genuinely didn't know how people would respond to them. When the first collection sold out in 24 hours, I was so proud. Having worked at the helm of some of the world's biggest beauty brands, seeing that kind of success for my own makeup line was a huge moment for me.
What's your favorite product from your brand?
I can't pick favorites, it's too hard! But if I had to, I would probably choose the True Velvet Lipstick in Velvet Ribbon. It's a classic red with a hint of blue and a velvet finish. Red is the OG makeup color, and red lipstick in particular symbolizes sass, defiance, femininity, power and vitality to me. If I ever need a confidence boost or pick-me-up, it's the first thing I reach for.
But if you'll let me pick two, at the moment, I'm reaching for my new Gloss Embrace Lip Glosses more than anything. They're a high-pigment gloss-meets-indulgent-treatment, with moisturizing oils and butters that leave lips smooth and plump. I always have at least two in my handbag at any time, but Muse, my current go-to, is a classic, neutral pinky brown shade that suits everyone.
What's your daily beauty routine?
My Skin-Care Routine
My routine changes day-to-day as I tend to gear it around what I look like that morning. If I'm puffy, I like to use something that's cold, so I always have some eye patches and sheet masks in the fridge. But if I wake up and my skin looks good, I just use a face wash and moisturizer.

I have combination skin, so I need to exfoliate but I do it in a very gentle way. I don't like scrubs, so a gel cleanser with lactic acid is a morning go-to. I also use sun protection every day of the year. There's really no excuse not to use SPF daily — there are so many great products out there that offer high level protection and don't leave skin white or ashy.

In the evening, if I've been wearing makeup during the day, I'll do two cleanses. One basic cleanse to remove makeup and then a second cleanse, which is like a facial massage. I'll do it for a while if I can. Anyone who knows me knows I am a huge advocate of facial massage — it's something I learned from my mom. I tend to avoid heavy creams, but that's my preference for my skin type. I'm more drawn to lightweight serums. Before I get into bed, I also always put on lots of hand cream and body lotion.


My Makeup Routine
Similarly, my makeup routine changes day to day depending on how I'm feeling and what I'm doing. I go from a bright red lip and glowy skin to smoky eyes and contour to no makeup at all. But my five-minute makeup look is the makeup I do most days. I focus my foundation on the areas where I feel like I need coverage (usually around my nose and the center of my face) and spot conceal to cover any marks and blemishes. Then I add a sweep of blush because it's a super-quick way to make your face look fresh and more alive. Pro tip: Use one with a touch of shimmer to get a highlighter effect. Finally, I always make time to curl my lashes and apply a couple of coats of mascara. It takes two minutes, but it makes the biggest difference to your face.


What are some makeup tips you think everyone should know?
TIP 1: To Make Lipstick Last, Always Prep Your Lips First
The easiest way is to massage them with a muslin cloth or flannel during your cleansing routine. This removes dry skin and also pumps up the blood supply to the lips, so it plumps them, too. Then, when it comes to perfect application, thin layers worked really well into the lips are key (as opposed to applying lots of color at once). I usually use a lip brush as I find it's easier to keep the layers thin, then blot and finish by dabbing some color straight from the bullet for the final layer.

TIP 2: Set Your Eyeliner
My ultimate eyeliner hack is after applying a graphic black liquid liner, I often press a black or dark gray powder eyeshadow along the line (once the shape is right and the liquid is dry) with a small brush. This smokes it gorgeously without taking away any of the punchiness. It's a trick I use for the red carpet a lot as it photographs beautifully.

TIP 3: Brush Your Brows in the Wrong Direction
My favorite tip for good brows is to begin by brushing them down in the wrong direction. It feels counterintuitive, but it's fantastic for creating the base structure. Then, starting at the high point, sketch out a basic structure using super-light, feathery strokes. Finally, brush them back and finish the shape.

TIP 4: A Good Concealer Is Underrated
It's my secret weapon for even, flawless skin, and it's not just for spots or dark circles. If you have pigmentation, redness or unevenness that you want to conceal, don't mask your face in foundation — concealer is all you need. Keeping each layer light and well-blended will give the illusion of minimal product.

TIP 5: Never Underestimate the Power of Blush
There is nothing like it for instantly brightening your skin. A flush of color on the cheeks makes you look fresh and more youthful instantly.

TIP 6: Always Curl Your Lashes
Mascara and eyelash curlers are two of makeup's biggest face changers. A quick curl and two coats of mascara takes seconds, but it makes the biggest difference to your face. Also, always apply mascara from the roots by holding the wand still and massaging for as long as you can. It's all about getting the bulk on first, otherwise lashes can get heavy at the end.

TIP 7: Use Lip Liner After Lipstick
For fuller-looking lips, use lip liner after lipstick. That way you'll be able to look at the shape of your lips with color and see exactly where you need to make your tweaks, cheats and adjustments. Apply the liner with lots of small circular strokes — this is key to making it look natural. Also be sure to blend and buff well into the lipstick to make sure that you don't end up with an obvious solid line around the lips.

TIP 8: Keep Your Skin Care Cool
Technically, this is a skin-care trick, but it helps makeup look its best. I always keep a good stash of under-eye pads, massaging tools and eye creams in the fridge. When it comes to a puffy complexion, massaging with anything cold is fantastic. My tired clients thank me when I'm able to transform their faces within minutes.

TIP 9: Try Green Tea Cubes
Make really strong green tea, pour into ice cube trays and keep in the freezer. Then, if you've got a bad puffy day, or if you've gone to bed late, a green tea ice cube held against the eyes and massaged around can help. It's like putting pure iced caffeine on your face with all the antioxidants.

Beauty is… ?
YOU. The reason I decided to be a makeup artist is still the thing that keeps driving me today — I love faces. When I'm out and about, I'm looking at people all the time and see so much detail. To me, every face is gorgeous.
Photo: Courtesy of Lisa Eldridge
Read more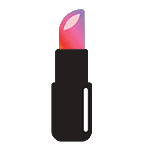 Back to top