UOMA Beauty Founder Sharon Chuter Is Asking Beauty Brands to Pull Up or Shut Up — Ahead, We Spoke to Her About the Importance of Inclusivity in Beauty
June 09, 2020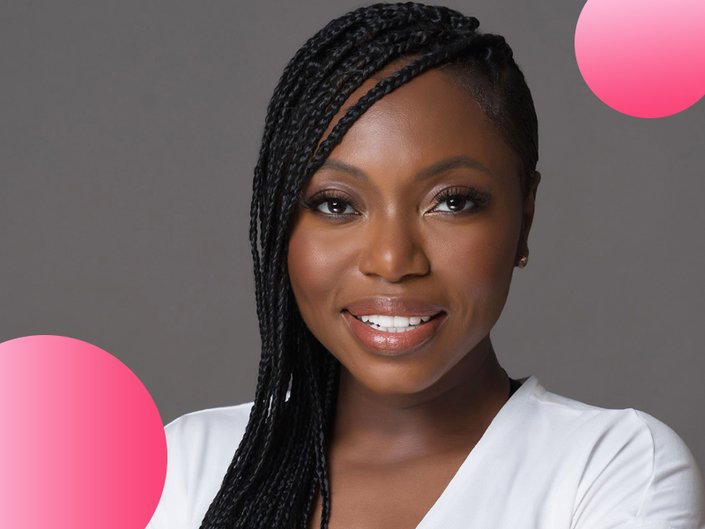 Sharon Chuter, founder of UOMA Beauty, thinks the beauty industry needs a wakeup call, and she's here to give it one. The inspiring beauty entrepreneur was tired of the one-size-fits-all mantra in the industry, so she did something about it and created her makeup brand designed for "misfits" that features 51 inclusive foundation shades in six different skin families. Then, after George Floyd died in police custody, Chuter created the Pull Up or Shut Up Campaign, a public forum on Instagram in response to the Black Lives Matter movement that challenges beauty brands to share the percentages of black employees at their headquarters and on their executive leadership teams.
Ahead, Chuter talks UOMA, her personal relationship with beauty and reveals how she's welcoming every person who's ever felt left out into her beauty space.
Tell us a little bit about your background, and how you got started in the beauty industry.
I actually started as an academic, and then became a musician, and from there I stumbled into beauty by accident. I wanted to become an entrepreneur, but I wasn't ready — so I worked with everybody — at L'Oréal, LVMH. I also have a background working at Pepsico and in pharmaceuticals in between that. Before UOMA, I was at Benefit Cosmetics at LVMH. It was a great position, I was under 30 in an executive position as a woman of color. But I just found that I changed a lot in that gap where I wasn't working in beauty — I saw the relationship between profit and ethics. I was intrigued by the concept of sacrificing profit to do what's ethical. That really resonated with me to my core.
What's the concept behind UOMA?
As women of color, in our careers, we have so much pressure to prove ourselves, because if you're the only one at a company, and you do a bad job, no one who looks like you will get a job there because they just assume that all of you are the same. So we spend so much time trying to break those glass ceilings, that we don't ever take time to sit back and ask ourselves what we really want. I got to that stage in my career where I was an executive and had done all these things, but I wasn't happy. I had to dig into my core to figure out why I wasn't happy, and I realized I wasn't happy with the industry I worked with. It didn't sit well with me — the lack of inclusivity, how stale the industry had gotten, the fact that people who look like me in these organizations were exceptions and were not the norm. And that was reflective in the products coming out.
As a woman of color, I understood that unless you've lived that existence, it's hard to understand it. Imagine the luxury of when you walk into a store, you can buy whatever — that's not our experience. You'll be in a big department store, and ask the staff if they carry anything for people of color, nine times out of ten, it's a blanket no. And that's not the only time you feel like you're different. You go and hear you are different when you apply for a job, in school you're going to be bullied or made fun of — I mean look at this guy, jogging [Ahmaud Arbery], and he gets shot because of the color of his skin. (Editor's Note: This interview took place before the death of George Floyd on Monday, May 25, 2020). We just have to have one less place of people feeling left out.
Beauty should be fun, a place that distracts you from the craziness of this world, where we can all indulge and dress up as whatever. That's what it should be! Imagine a huge population that never gets to feel this way because beauty for them is another place where they went into and heard, "you don't fit in, there is no room for people like you." Go to the drugstore, and even if you go to the drugstore, you have to go to a specialist one, usually the ones that carry product for you is close to the back room, the stock room — covered in dust, as if they're saying, "that's where you belong." That's what compelled me to start UOMA. I could not influence a company to change, so that triggered me to create a home for all the misfits. For everyone who has felt left out — a place where they realize that it's OK to be weird, to be strange, eccentric. Weird is good.
We don't all have to fit into a square — that was a priority for me. This was not just about beauty; this is bigger than beauty. I want to reach out to people and say things that are not popular. UOMA is my platform to speak the truth, and it allows me to challenge the system and to bring in all these people who felt left out.
Tell us about the personalization aspect of UOMA's Say What! Foundation range. 
I'm very proud of the work we've done with the foundation range. Every product we create starts with a story, and for this, it was that different skin has different needs. I have dark skin, and compared to someone with lighter skin, we have very different needs. A person who has a fair complexion is talking about things like redness, hypersensitivity, dryness, premature aging, etc. I have brown skin. I don't know what any of those mean. I have my own unique problems, I have hyperpigmentation. Most women with dark skin have oily or combination skin, so they'll like a matte foundation that absorbs oil, while that may be too drying for a lighter complexion.
It is so important that we are thinking about this when creating foundation — it's not one size fits all. We have to think about people as people, and their unique needs. We have six different skin families with 51 shades that work among different groups, types and concerns. If I'm wearing foundation for 12 hours in a day, it should be doing more on your skin than covering. That's a long time to wear a product, so I want this to actually contribute to skin health. Part of the ability to wear makeup is to not use makeup. You need to know the place of makeup in your life. You should love yourself with or without makeup, and good skin helps with that.
UOMA just celebrated it's one-year anniversary — congrats! Tell us about the highs and lows of year one.
he first year is always risky in terms of how businesses work, and once you get through year two, you're in business. We're halfway there. It's a bit crazy, but we're really lucky to have a market that really appreciates what we're doing.
Creating the products is the easy part — it's fun — but then you have to figure out how to ship them out, how to package them, how to pay for them. Are your retailers going to take it? They're very challenging. This forces you to have a big team. The hardest thing was finding balance.
People are turning to brands as the new form of congregations. People are seeing brands as places with like-minded beliefs, especially with the digital sphere.
What does the future of the beauty landscape look like to you?
I think the top ten brands will look very different from what they look like now. And I think those brands are going to be ones that have a very customer-centric view — ones that shed the arrogance of the old brands, and those that listen to the customer. And those that understand that the customer makes the trend. We'll see brands with a very strong moral and ethical compass.
People are turning to brands as the new form of congregations. People are seeing brands as places with like-minded beliefs, especially with the digital sphere. And that's what good brands become. People no longer are saying "That's a bomb lipstick," they're saying "Is it vegan? Who is the founder? What do they believe in? Are they racist?"
Trend-wise, I think we're going to see an age of anything goes — conflicting, coexisting trends that will exist at the same time. It's not either-or, it's both and. It's going to be a very different playground.
What's your advice for an aspiring beauty or makeup entrepeneur?
Have an insatiable thirst for learning. You have to keep learning. Every peak, every trough is a classroom. Be ready for those ups and downs. You must not be defeated. Being an entrepreneur is hard. Some people say, "I want to be an entrepreneur because I don't want to have a boss anymore," but that is not the reason to become an entrepreneur. It's painful, hard and tough. And the only thing that gets you through is your purpose.

To women of color out there, you know the deck stacked against you. You cannot pay much attention to that. You have to make sure all your energy is going towards the things you can control, like being the best that you can be. Focus on who you are, and let all the other noise fly out. All those prejudices, all those trials around you end up building you up.

And finally, what does beauty mean to you?
To me, beauty means freedom. It's very simple. Freedom of expression. The freedom to express your innermost, most authentic self unapologetically. That's why we wear makeup. I feel beautiful when I feel free.
Read more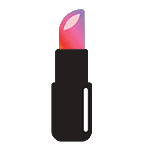 Back to top