Jaleesa Jaikaran on Her Beauty Podcast and Journey to Becoming a Makeup Artist
January 20, 2022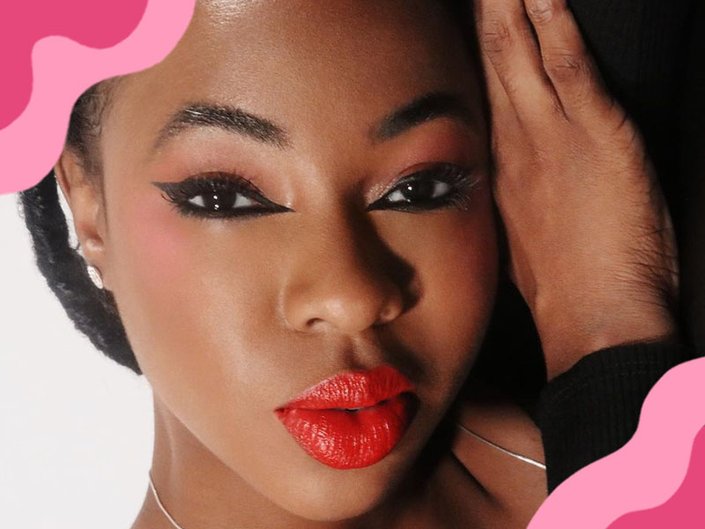 If you obsess over editorial makeup looks on the 'gram, odds are freelance makeup artist
Jaleesa Jaikaran
is behind more than a few of them. She's done makeup for publications like
Paper
and
Glamour
and has worked
countless seasons of New York Fashion Week
. We recently caught up with the Trinidadian-born artist to talk about how she got her start, the moment she realized makeup was her passion, inclusivity in the industry
and what beauty means to her
.
Tell us about your journey in the beauty industry.
I was helping with the organization of a fashion show in Trinidad and they kept asking me to walk in the show. After much resistance, I gave in and was told I needed to buy my own foundation. I was pissed! At the time I thought foundation was heavy and cakey. But, I bought the foundation and immediately fell in love. I started buying new makeup when I got paid and would practice every Sunday by watching videos and researching everything I could find. [During] this discovery phase is when I started my YouTube channel.
I eventually decided to take a makeup class, but I never actually finished the course. I didn't know I had a natural knack for it.
After a year of assisting my coach on jobs, I started booking shoots and eventually started working for MAC Cosmetics. I spent a year and a half in Trinidad and traveled with the brand as a product specialist before realizing I wanted to move to New York City. I interviewed and moved with the brand in 2013. I stayed with the brand for a little over three years and started assisting more established artists part-time, most notably, Kabuki. I became the first assistant and did Fashion Week and ad campaigns. Now, I have been freelance full-time for the past few years working in fashion and beauty while also creating content around my love for makeup.
When did you realize makeup was your passion?
I always knew I loved makeup, but I didn't realize it could be my career. My initial goal was to be in marketing — I lived on sites like Ad Age and Ad Week. When I started doing clients and seeing their reactions, it was amazing. Ever since buying that foundation, I found myself buying books of all kinds — photography, lighting, face painting — anything that would make me a better artist.
What does makeup mean to you?
I always say that makeup is to be unapologetically you. Like a painter and a canvas, makeup is a form of self-expression where you can do what you want, when you want and have it be OK.
We love your Instagram post about brands supporting Black makeup artists. What changes would you like to see in the beauty landscape and who are your favorite Black-owned brands?
I can go on and on about this, that's why I wrote the guide. I really want to see equality in opportunities, pay and general upward mobility for Black artists, creators and other marginalized groups.
In terms of black-owned brands, I really like UOMA Beauty, Mented Cosmetics, Juvia's Place, Lip Bar, 54 Thrones and KubraKay Skincare.
What inspired you to start your podcast
Life of a Makeup Artist
?
I always felt like everything in the industry was a secret. I'm very much a private Capricorn so I can understand the need to hold certain things back but what I'd never hold back is knowledge that can help change someone's life or career. My acquiescence to this caused my podcast to be born. The Life of a Makeup Artist is really just that — an encapsulation of a Trinidadian woman navigating the beauty industry and telling the stories of the people I meet along the way.
What's your favorite episode?
It's hard to choose because I've spoken to so many industry greats like Sharon Chuter, Anastasia Soare and Daniel Martin. My favorite would have to be LB Charles, she's also a makeup artist and friend of mine. Before I left my job at MAC we were and still in many ways accountability partners.
Our episodes really show that there can be mutual respect, support and camaraderie. It was also one of my most well-received episodes. I did also love Anastasia Soare of Anastasia Beverly Hills — she's such a kind soul and it shows.
Who are your dream podcast guests?
Pat McGrath and Diane Kendal!
What does the future of the
Life of a Makeup Artist
look like for you?
Subscribe to find out! [Laughs] I'd love to continue what I'm doing — adding some travel for interviews, brand partnerships and possibly some in real life events.
Name one beauty product you can't live without.
I'm obsessed with Maybelline New York Lip Lifter Gloss! They just released new shades but they are all great.
Any advice for someone who wants to become a makeup artist?
Oh my! That would be a long conversation as there are so many directions you can go. My advice is to experiment because there are so many different lanes. Try bridal makeup, special FX, clean makeup — try it all! This will be your compass as to what direction you should take.
Photo: Courtesy of Jaleesa Jaikaran
Read more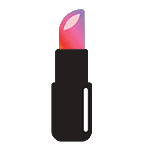 Back to top