Annie Lawless, Founder of Lawless Beauty, on How She Created a Clean Makeup Brand That Actually Works
December 23, 2020
Annie Lawless, wellness guru and founder of makeup brand Lawless, is determined to shake up the clean beauty space. After struggling to find non-toxic products that performed as well as traditional makeup, she set out to create the solution. Fast forward through a career change and many beauty product launches, the Lawless brand is now a one-stop shop for quality, clean makeup for eyes, lips and face. Here, the beauty boss discusses launching her brand, how motherhood has fueled her passion and more.
What were you doing career-wise before Lawless?
When I was 23, I left law school to pursue my passion for health and wellness. I grew up suffering from chronic eczema due to Celiac disease. After I changed my diet, my eczema completely cleared up. I quickly realized that what goes into and on our bodies directly affects how we look and feel. That's where my passion and obsession for wellness stems from. With my business partner, I started a local home delivery juice service, Suja Juice, in San Diego, California. That grew to become one of the largest organic cold-pressed juice companies in the country.
What inspired you to transition into the beauty space?
I wanted to create a brand that filled the major need in the beauty space for clean, toxin-free makeup with beautiful ingredients that actually work. I noticed a big disconnect between my passion for health and wellness and my love for beauty and cosmetics. I was putting chemicals on my skin every single day. I decided to try out products from every natural makeup brand I could find, but nothing worked as well as the conventional products. In order to actually have clean makeup, I felt like I had to sacrifice performance, coverage, and longevity. I knew there had to be many other women who felt the same way, so I decided to create the solution with Lawless Beauty.
Clean formulations are at the center of Lawless. How do you decide what goes into — and stays out of — your products?
None of our ingredients are potentially carcinogenic or endocrine-disrupting. We have a list of over 50 ingredients that we'll never use. Instead, we look for natural ingredients with skinc-are benefits, like shea butter and rosehip oil. Any synthetic ingredients we use are naturally-derived, too.
What's been the biggest challenge with Lawless Beauty?
Clean makeup development is not nearly as advanced as clean skin-care development. So for a lot of the products that we want to create, we have to start from scratch because no one has ever developed clean versions of some of these quintessential makeup products. For example, it's really difficult to create mascara without using carbon black, which is why we haven't launched mascara. Unless we can create something amazing enough to replace one of my conventional favorites, we won't launch it.
What's been your biggest pinch-me moment?
Seeing our fixtures in Sephora for the first time! As a still relatively small and new beauty brand, to have a place in the most prestigious beauty retailer in the world really means so much to me. I did not launch Lawless with a single employee, an office or investors, so to be able to walk into Sephora and see our products in some of the top doors in the country is pretty humbling and surreal.
You recently launched The Baby One Eyeshadow Palette, which was inspired by your journey with motherhood. How has becoming a mom affected how you run the business?
Having my daughter Daisy has really stoked my passion for providing better, safer products not only for my generation, but for generations to come. When I think about the first time Daisy wears makeup, I want everything she and her friends use to be safe and it's incredibly motivating to keep pushing and building Lawless to help create this change.
As a CEO, I have also become much more efficient with my time, because when I am working, it is time away from her. More than ever, I make sure it's time well spent on meaningful things that matter and that I absolutely believe in and love.


How do you balance running a business, being a mom and finding me-time?
I don't know if a perfect balance actually does exist. Accepting that has been a huge part of feeling balanced. For me, balance is about feeling fulfilled in all areas of my life: my relationships, my career, my role as a mother and wife and my relationship with myself. It doesn't mean getting everything on my to-do list done or striving for perfection. It really is about taking care of myself first and foremost, so I can show up as my best self and do all of the things in my life that make me happy When I do that, I feel like I've hit the right balance for me.

Fill in the blanks:
My three desert island products are: bronzer, mascara and lip gloss give me beach vibes.

To me, beauty means: loving yourself.
Advice I have for those entering the beauty industry: Don't be discouraged by how saturated beauty is. If you have a unique product with an original viewpoint and perspective, there is a place for you.
A beauty trend I regret trying is: Lining my lips with a dark lip liner, not filling it in and then applying a clear gloss over top. That's my high school experience in a nutshell.
Photo: Courtesy of Anne Lawless, Design: Hannah Packer
Read more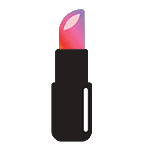 Back to top