I Faked an 'Eyelift' Using These 4 Tips From a Celebrity Makeup Artist
January 28, 2022
Trends like lash lifts, laminated eyebrows and minimally invasive cosmetic procedures such as thread lifts all prove one thing — the lifted eye look is in. We asked celebrity makeup artist Ash K Holm how to achieve the look with just makeup. Here, she shared her tips for making the eyes appear more lifted using eyeliner, brow makeup, eyeshadow and lashes.
TIP 1: Winged-Liner Never Fails
"If you want a more lifted eye look, a wing liner never fails me," says Holm. "Start from the outer corner of the eye and only bring the liner in less than halfway to elongate and open up the eyes." We love using the NYX Professional Makeup Epic Smoke Liner if you're not into a harsh look. She recommends using Kiss Lash GlueLiner doubles as an adhesive for lashes which she says are essential to achieve Instagram-worthy lifted eyes.
TIP 2: Add Lashes
Lashes are a must! Be sure to pick a style that compliments your eye shape. Holm says, "
Kiss My Lash But Better Lashes in the style 'No Filters'
works with any eye shape because the naturally curled, wispy fibers lay on the eye from short to long, complimenting your wing liner shape."
TIP 3: Contour with Neutral Eyeshadows
If you want a really natural look but still a lifted snatched eye, Holm recommends using matte eyeshadows in neutral tones to create an elongated eye shape. We like the Makeup By Mario Master Mattes Eyeshadow Palette.
"Contour the crease with a neutral tone like a light warm brown and focus on blending in the outer corner," she says. "Create a V-Shape in the outer corner using eyeshadow then apply your lashes without eyeliner. The eyeshadow and lashes create a natural optical illusion to lift the eyes upward," she adds.
TIP 4: Don't Forget Your Brows
To complete your 'eye lift' we recommend using the
Maybelline New York Tattoo Studio Brow Lift Stick
to give your brows a laminated effect, no appointment necessary. Apply the wax-like makeup side of the dual-ended stick onto brows in upwards strokes. Then use the side with the brush to comb brows up for even more lift.
Read more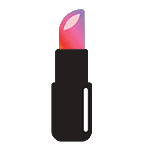 Back to top