The 13 Best Tricks To Achieve Long Lasting Lipstick
July 19, 2017
Lipstick is easily the most versatile and important item to have in your makeup bag, vanity, or stashed away in case of an emergency. Just a few coats of your favorite color will leave you looking pulled together and positively radiant, no additional makeup  required. However, if you're looking to make your lips the focus of your look — or at least give 'em some major love — know that more than two coats are required for your color to stay put.
In fact, there's a lot more you can do to make your lipstick last longer, whether you're heading to the office in the morning, out to drinks in the evening, or just kicking around over the weekend. Try these expert-approved tips, tricks, products, and hacks for longwearing lipstick that lasts all night long, nary a touch-up required.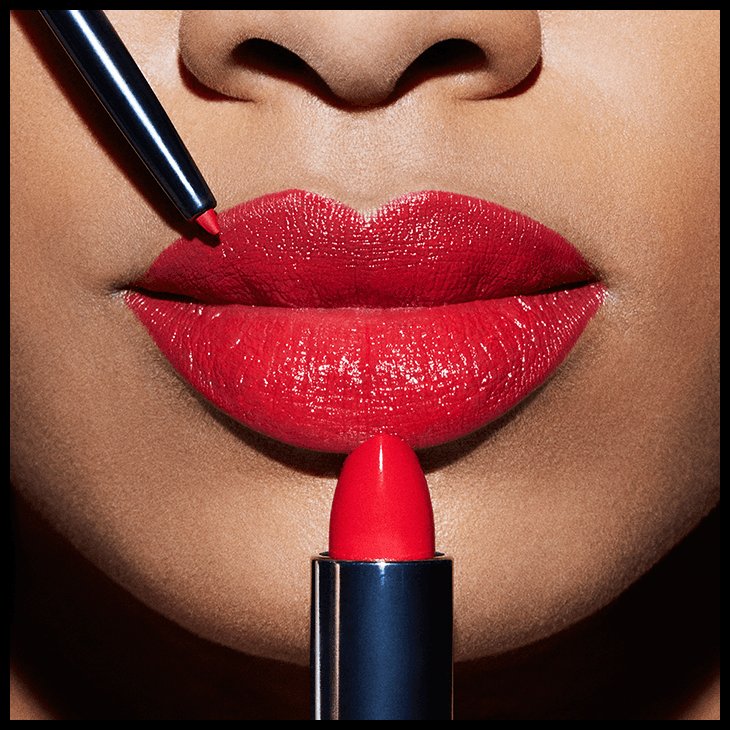 1. Exfoliate Ahead of Time (H2)
The first rule of lipstick is to have smooth lips, and the best way to ensure a perfect canvas is to gently exfoliate lips to remove flaky, dry spots. You can employ the help of an unused toothbrush (seriously, don't touch the one you use in your mouth) or a lip scrub, which you can DIY with a equal parts coconut oil and brown sugar. Work the brush or your DIY mix in with your finger in a circular motion, being careful to apply gentle pressure. Tissue off the scrub when you're done. Bonus: you're upping circulation to your lips, which helps give them a plump, rosy look.
2. Go for an Ultra Luxe Lip Balm (H2)
After exfoliating, hydration is key. Look for a lip balm with moisturizing and soothing ingredients like vitamin E and natural oils, like Lancôme Absolue Precious Cells Nourishing Lip Balm, which is also souped up with the hydrating humectant and anti-inflammatory ingredient, honey. Make sure to coat lips immediately after exfoliating, before bed, and about 15 to 30 minutes before you plan on doing your makeup to garner max benefits.
3. Rethink Your Lip Liner (H2)
You may think to reach straight for the liner that matches your lipstick of choice, but using a technique known as reverse lining is actually the better way to go. Using a flesh- or clear-hued lip liner, like Maybelline New York
Color Sensational Shaping Lip Liner in Clear, trace around your pout to prevent lipstick from feathering or smudging. Use delicate strokes while ensuring you stay close or within your natural lip line.
4. Prime Your Pout With Concealer (H2)
If you've ever wondered why the lipstick looks way different in the tube than it does on your lips, it's because the color of your own lips is affecting the final hue, understandably—which is also why every lipstick can and usually does look different on any other person. To get the exact color payoff you're expecting, use a primer on lips to create a fresh canvas. Try a pout-specific primer, such as NYX Professional Makeup Lip Primer, which is available in two different shades, or just use your favorite concealer instead. Work into your lips with your finger or a brush and let dry for a few minutes to let any excess moisture evaporate for the smoothest possible application.
5. Use your finger to apply color... (H2)
Your finger is one of the best tools you didn't know you already had in your makeup kit. Because of your skin's natural heat, lipstick will melt more seamlessly and evenly into lips when you use your fingers. I love using my fingers when playing with a lip palette, like The Body Shop Lip Glow Palette, as you get an even more blended, customized look with the ability to mix and match shades.
6. ...Or Employ the Help of a Lip Brush (H2)
If you don't feel like using your hands (germaphobes unite), grab a stiff-bristled lip brush, like Maybelline New York Expert Tools Lip Brush, which is great to use with creamier formulas and brighter colors for extreme precision. Start with a dab of color on the center of both top and bottom lips, then brush additional pigment outwards on the bottom and top lips.
7. Try a Liquid Formula (H2)
Liquid lipsticks are definitely the trend of the moment, but they're also here to stay for good reason: Their staying power is unparalleled. And no liquid stays put longer than the Giorgio Armani Beauty Lip Maestro Notorious Lipstick, which has the most intense color pigmentation and payoff without over drying lips thanks to its velvet-matte combination texture.
8. Paint Strategically (H2)
Whether you're using that lip brush or going rogue straight from the tube, work from the center of your lips outwards, bottom lip before top. Add an even coat of color, being extra cautious to work within the reverse liner you've already drawn.
9. Pat Blotting Papers Between Each Layer (H2)
After tapping or brushing on that first layer of lipstick, use a fluffy powder brush to dust a bit of setting powder, like IT Cosmetics Bye Bye Pores Poreless Finish Airbrush Powder, onto lips, then let dry. You can also use blotting papers — yes, the ones normally made for sopping up oil — in between coats as well, like the Shu Uemura Ambush Edition Blotting Papers. Either technique helps to set each layer of lipstick before your final coat, which you'll want to leave as is, of course.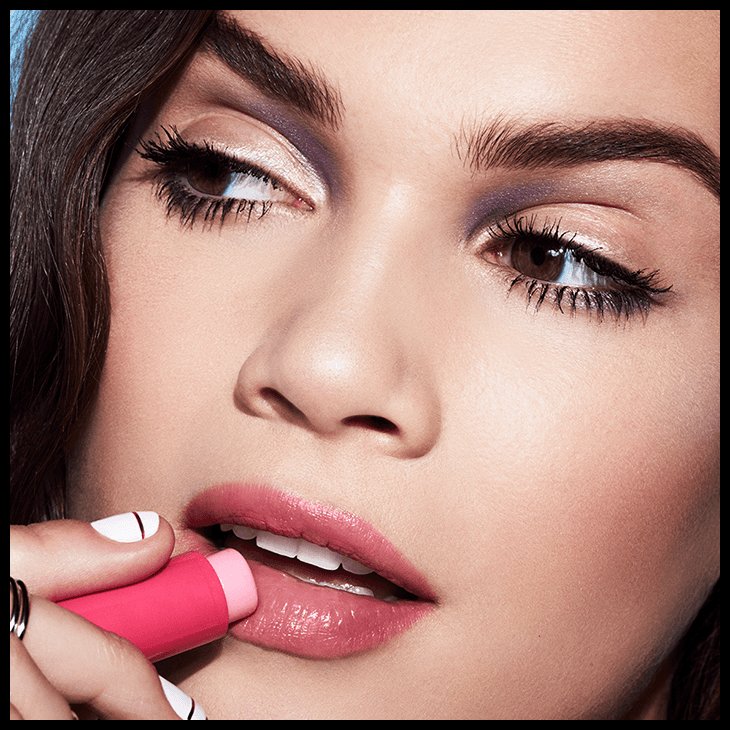 10. Add a Swipe of Balm (H2)
Longwear colors, especially those that are more matte in payoff or liquid in texture, can also dry lips out, which can lead to flaking (taking you right back to step one). Keep your pout hydrated by swiping  a bit of sunscreen-infused clear lip balm on top of lips, like Maybelline New York Baby Lips Moisturizing Lip Balm, to have long-lasting color without the flakes.
11.Keep Lips in Shape With a Specific Remover (H2)
Just because the day (or the night) is over doesn't mean your job with longwear lipstick is done. To ensure lips are in the best shape for your next application (and that you don't sleep with any makeup on), use a lip-specific makeup removal for even the most stubborn of liquid lipsticks, like Urban Decay Meltdown Makeup Remover Lip Oil Stick. The made-for-your-mouth formula safely and effectively dissolves all that pigment with just a few swipes of the stick.
**
What's your favorite make-it-last lipstick trick? Tell us in the comments below!
Read more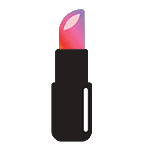 Back to top