How to Keep Your Face Gems in Place for a Long-Lasting Look
May 16, 2022
Nowadays, you can't flip open a magazine or scroll through social media without seeing intricate embellished makeup. This maximalist makeup trend proves that you can wear face gems for any occasion — not just during festival season. While these bedazzled looks look great in pictures, face gems are known to easily fall off. But with the right tools and techniques, you can extend the wear of any embellishments.
We reached out to three makeup artists for tips on how to keep face gems locked in place. Ahead, they explain what adhesives to use, the best application methods and the proper way to remove them at the end of the day.
How to Make Makeup Embellishments Last Longer
Choose a Good Adhesive
Before you consider applying face gems to your look, you should choose a strong adhesive that is specifically designed for cosmetic use. "Don't use anything that isn't designed for skin," urges professional makeup artist Mary Irwin. "You can really damage your skin using the wrong thing."
For general wear, eyelash glue, like the
Duo Strip Lash Adhesive
, works great for securing embellishments onto your skin. But if you're looking for super long wear,
Guide Beauty
founder
Terri Bryant
recommends using a professional adhesive like the
Mehron AdGem Latex Free Adhesive
.
If you decide to use a professional adhesive over lash glue, Irwin advises reading the removal instructions carefully to ensure you don't experience any skin irritation when removing the gems.
Wait for the Adhesive to Get Tacky
Selecting an adhesive is only the first step. To ensure your embellishments stay put, Bryant explains that it's extremely important to wait for the glue to become tacky before adhering gems to your face. "Wait about 20 to 30 seconds for the adhesive to get tacky," she says. You can either apply the adhesive directly onto the gem or your skin — it won't make a difference in longevity.
For the most precise application, Beia Beauty founder Brittany Lo recommends placing a dot of glue on the rhinestone then using tweezers to place it on your face. "Generally, the embellishments should last about 8 hours on the skin, but it depends on how heavy they are and if you are dancing and having a lot of movements while wearing them," she says.
Once the embellishments are secure, you can spritz on a setting spray, like the Urban Decay All Nighter Vitamin C Setting Spray, to lock in your entire look. Though some people suggest using hairspray to lock the adhesives in place, Irwin says to avoid doing so. "Hairspray will start to break the adhesive down — alcohol in the formula will counteract the glue."
How to Safely Remove Makeup Embellishments
When it comes time to remove your face gems, don't just pick them off — this could lead to irritation. If you use eyelash glue, try using a makeup remover or a facial cleanser to break down the glue. We recommend the Thayers pH Balancing Cleanser to gently wash away adhesive and makeup. If you used a stronger adhesive, follow the directions on the packaging to safely remove all remnants of the glue.
Photo: @mrseuphoria_mua, Design: Juliana Campisi
Read more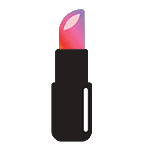 Back to top