Why We're Crushing on Aniyah Smith's Super Creative Makeup Account
June 16, 2020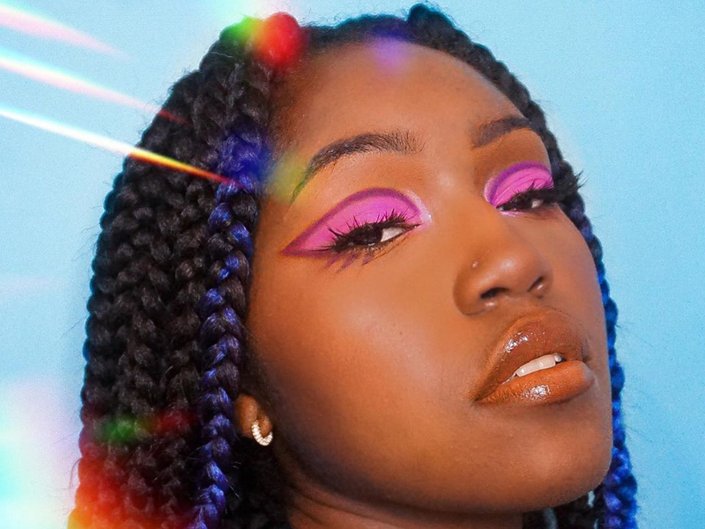 It only took us about .5 seconds to realize we were feed-deep in
FIT alumna and makeup influencer Aniyah Smith's @aniyah.s Instagram account
— thanks to her imaginative eye, face and lip makeup looks. We're talking about everything from
contrasting colors
to precise swirls and
even bold graphic lines
. Smith may be a recent college graduate, but her makeup work is wise beyond her years. Ahead, she shares where she pulls inspiration from, the changes she'd like to see in the beauty industry regarding inclusivity, especially for Black women, and her advice for aspiring artists.
How did you get started with your makeup Instagram account?
I'm an artist before anything — I've always created with different mediums. Around the time I turned 15, I realized there was a gap in the industry. There was a limited amount of complexion products and color products that were pigmented enough for Black women. I decided I wanted to build a space for Black women in the community, and I did that with my Instagram. My goal is to build a brand that caters to everyone but serves as an example for Black women.
Where do you get your makeup inspiration?
My inspiration comes from everywhere. Whether it's fine art, other makeup enthusiasts or the world around me. Living in New York, I'm around constant creativity. I love looking at Pinterest. The color palettes there inspire me every single day.
Tell us about how you're feeling regarding the beauty industry and the Black Lives Matter movement. What changes would you like to see in the beauty landscape?
I recently graduated from FIT with my Bachelor's in Cosmetics and Fragrance Marketing, so I've had an understanding of how the industry works for a while. I'm still learning, but I think the beauty industry is in the middle of a strong and necessary pivot. I will say there are some brands that are handling it with grace and being transparent about their needs to do better, and some that are literally using Black artists as a marketing ploy, so they don't look like the brand that didn't say anything. It's upsetting that it took a whole movement for brands to start seeing Black art and creators. I am excited for the industry going forward, especially with 15% of Sephora's stock now being dedicated to black-owned brands, and brands dedicating funds to work with Black creators. That will be fun to watch, especially because I hope to start my own brand one day.
Take us through the process of creating a new look. Where do you start?
I usually start with Pinterest. I have a board saved of looks, color palettes, patterns and more. When I look through that board, I'll often find a number of things I want to pull from, and I build an idea off of that. Afterwards, I'll sit at my makeup table and play some music and create! I often don't look back at my inspo once I've started because it's just more fun to let my hands run.
Tell us what's in your makeup bag on a daily basis.
I love having a "face in a bag." So if I decide to not wear makeup [and change my mind] or do wear it and want to fix it, I have everything I need: Fenty Beauty Matchstix Matte Skinstick in Suede, which I blend with my fingers on the go, and either Fenty Glossbomb or the Karen Full-On Lip Polish by Buxom for lips. I always also carry brown lip liner, a mini mascara (any sample I've recently gotten) and a Benefit Brow Pencil.
Tell us about a makeup trend you're currently obsessed with.
I'm so obsessed with graphic liner! It's so simple but so fun. It's amazingly versatile, and I love playing with different styles. I wouldn't consider myself a trendy artist, I tend to move away from the biggest Instagram trend, whatever it may be at the time, but graphic liner is so easy to make your own.
Favorite product of the moment?
Right now, my favorite product is the Fenty Beauty Trophy Wife Gloss Bomb. It makes my lips look perfect. I can't stop using it.
What's your advice for an aspiring makeup blogger/influencer or artist?
I would say keep going. I've honestly tried "giving up," but something always pulls you back to creating. When you have that passion, you won't even think about anything else. Also, engage with other artists in the community! They're all going toward the same goal, and you can probably make some great friends along the way. Lastly, it's OK to take breaks. You can build a lot of pressure on yourself trying to make yourself known, and sometimes it results in a creative stump. Take a breather; the followers will be there when you come back.
And finally, what does makeup mean to you?
To me, makeup is a creative outlet and more. It's a way to define different standards of beauty and explore new ways of creation. I've learned — and I'm still learning — about photography, props and curation. I definitely have defined my skills past what I thought I could, and I love it. Makeup is a way for me to make diversity a standard in the community. This Black girl from Queens wants to make changes! I want people to feel like they can push strides with their appearance.
Read more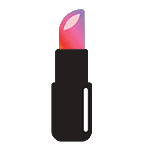 Back to top