Career Diaries: Makeup Master Sir John
December 28, 2017
Imagine being the makeup artist of arguably the biggest 21st century music icon and the lead artist at one of the biggest cosmetic companies in the world — and a producer on a brand new well acclaimed beauty-centric television show. Sounds like a list of lifetime-length accomplishments, right?  
Wrong. It's actually all in a day's work for Sir John of L'Oréal Paris. He has risen to penultimate beauty-stardom after his artistry for the legendary French brand, countless editorialsand — not to mention — his work as Beyoncé's makeup artist. But how did he get there? "Makeup has literally been my wings," he says. But before he earned them, he was a student passionate for art.
"When I was younger, my mom actually enrolled me in art school," Sir John recalls. "I studied art history, printmaking and sculpture before moving to New York City." It wasn't until Sir John delved into makeup assisting that he considered pursuing beauty, and little did he know that these days would provide the groundwork for the rest of his career. "I was just carrying luggage and helping with kit organization," he says. "During this time, I was just watching and observing… trying to gather as much knowledge as I could. I knew I had to start from the bottom and work my way up."
And then, his dream opportunity came along — a contract with L'Oréal Paris that served as the catalyst for Sir John's career. "It was such a dream come true to work with such an iconic brand," he recalls of his first signing. Countless fashion weeks, magazine covers and Queen Bey looks later, Sir John now produces and stars on Lifetime's "American Beauty Star," a beauty competition where 12 aspiring artists, once like him, compete for a coveted spot on a Teen Vogue beauty shoot and $50,000 cash. "Within this industry, you have to work hard and always push yourself to the next level," he says. "Don't stop believing in your dreams."
And while it's true that Sir John's career has been nothing but a dream, it's required a lot of hard work to get there. "No two days are the same honestly," he says. "It can be anywhere from shooting with my clients in Iceland to teaching a makeup master class." While Sir John's day to day is booked with makeup appointments, shoots and classes — there are a few makeup moments in his career that have stood out. "My favorite magazine cover I would have to say was my first Vogue cover with Joan Smalls shot by Russell James," he says. And as for his favorite show? The Formation Tour, with the Lemonading queen herself. No big deal.
Although his career standouts have been engulfed in glittering glam (figuratively, and well, literally) — many of Sir John's favorite daily products can be found in your local drugstore or personal makeup bag. His holy grail products include a great moisturizer for skin prep — "like the L'Oréal Paris Revitalift Cica Cream or the L'Oréal Paris Age Perfect Cell Renewal Rosy Tone," he notes. Sir John also loves a great mascara, and recommends the L'Oréal Paris Voluminous Lash Paradise, as well as a good mechanical eyebrow pencil like the L'Oréal Paris Brow Stylist Definer. And, of course, you can't do without a good bronzer, he adds.
Armed with these tools in hand, Sir John has paved his way as a makeup artist unlike any other — with craft and passion that radiates from the tip of his powder brush to all of the individuals he has touched and worked with over the years. "Makeup has helped me to inspire a generation and support my family," he says. "There are so many moments in my career that have helped shape me and impact my path."
To aspiring artists out there, Sir John encourages you to not only keep at it — but to look around you. "Continue to learn and be a student," he notes, "You also shouldn't just learn from the people above you, you should also look to your peers."
He also advises giving everything your all — no matter what industry you're in. "One of the things I always live by is 'pushing the finish line backwards,'" he adds. "You have to continue to improve, believe in and push yourself to reach new levels."
And while his life is but a dream for passionate students who look up to Sir John, beauty means a lot more to him than just palettes and brushes. "Beauty is confidence," he says. "It's a sort of positive vibration, and knowing your worth." And that includes knowing that one day, you too, can achieve whatever you set your mind to. And that's a mantra Sir John lives by.   
Read more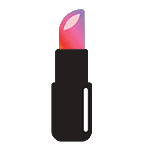 Back to top