MakeupbyMario Shares a Day in His Life as a Celebrity MUA
July 02, 2018
If there's one thing to know about celebrity makeup artist Mario Dedivanovic (a.k.a. @makeupbymario, 5 million followers strong), it's that's he's wildly successful and busier than all of your friends who keep rescheduling happy hour. Oh, and he's also a New York native (which he says surprises nearly everyone he meets). Even though his schedule is jam-packed with making makeup magic, we had the opportunity to catch up with him at Create & Cultivate's inaugural beauty summit.
Keep reading for his take on beauty trends, being a celebrity makeup artist, and what beauty means to him.
Makeup.com: What's a day in the life of a celebrity makeup artist, and how did you get where you are today? A lot of aspiring, young makeup artists would love to have your job.
Mario Dedivanovic: They need to buckle up because it's not easy. You have to be a really strong person mentally and physically to do this job. There's a lot of responsibilities and travel involved. The more successful you get, the more challenges there are. This past month has been so insane. I was in L.A. and then New York, then London and my collab came out. At the same time I was promoting GlamMasters with Lifetime in the U.K., and two days later I had my master class with 600-plus people. A day after that I had a brand event that I had to go to, and then I had to fly back to New York and then to LA to work on three really big shoots. This is not an eight-hour day — we're talking 14-hour days. One day was in the desert; one day was on a farm. The last day I left that campaign and flew to Toronto on a red-eye, ran to the hotel and went straight to another brand event. Right after that, I jumped on a plane and went straight back to New York. That's what it's like. You just have to be strong.
It looks really glamorous, and there are glamorous elements. You work with amazing, strong, powerful women all the time. It's inspiring. But it's not easy. I say to my mom sometimes, "my soul is tired." So it's important to take some time to yourself, as well. As much as you can, which I struggle with. But I wouldn't change it for the world — it's my job, and it's what I love.
MDC: Since you're working so much, how do you stay creative?
Mario: Taking a few days off re-inspires me for sure because I start doing things I love. Even spending time at home and working on my garden outside. Things like that. Greenery and architecture really inspire me. Getting a new product that I love or a beautiful formula — when I put that in my kit and I start working and look at it, it inspires me to do something new or different. People I work with inspire me, as well. I get inspired by the clothes that they're going to wear. I take little bits from everywhere.
MDC: Are there any makeup trends you're loving right now?
Mario: Obviously the blue eye — I might have had something to do with that one. It just makes everybody look good. I really don't dislike any trends. I'm really about all of them, even the crazy ones. It's fun for me. It's just makeup. If I don't personally think something is my aesthetic, who cares? Do what you want to do, and then wash it off.
MDC: What products are you currently obsessing over?
Mario: There's so many things, I have a hard time choosing. I have my classics that I love like the Beautyblender, which I can't work without, lash curlers and Q-Tips. The new Laura Mercier concealer is sickening. I've never seen a concealer in my almost 19 years in this industry that doesn't settle into fine lines. You can literally pack it on under your eyes and it doesn't settle into lines. I was blown away by that. I don't put that many new things into my new kit, I'm very old school. If I have to try something new, I'll try it. If I love it, I love it, if not, I take it out.
MDC: I saw your wall of makeup and was instantly like, "woah."
Mario: A lot of it is stuff that I restock. There are doubles and extras. When I get low on something, I take from there to restock. Also, I don't carry one foundation, I have to have 50 or 60.
MDC: What does beauty mean to you?
Mario: I've spent so much time thinking about this question and what I've come up with is that it's a feeling. It's a feeling of inspiration. When I think of beauty, it's an inner beautiful feeling that I get. When I'm inspired, it's usually from something beautiful. Beauty is inspiration.
Photo: Beck Smith of Smith House Photo for Create & Cultivate
Read more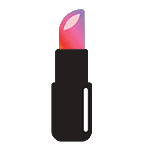 Back to top