We Dare You to Stop Staring at @njlook's Colorful Instagram Feed — 'Cause We Can't
August 14, 2019
#WomanCrushWednesday celebrates our favorite influencers and cool women who work in the fashion and beauty space.
It's not every day you come across a makeup Instagram account that makes you stop and stare for longer than a half a second — and that's exactly what happened when we came across Natasha Jones' @njlooks feed. Her bold creativity is unrivaled as she really bends the rules of where to put color on the face, and her technique is that of a master painter. Here, Jones shares the concepts behind her out-of-the-box makeup looks, her favorite makeup products and the song she plays when she's in her makeup zone.
How did you get started with your makeup Instagram account?
I started my account nearly two years ago now. It was originally just a place to post my eyeshadow looks that I did when I was bored, but I found a lot more enjoyment in it than I thought I would. Gradually, my looks started to gain attention, and I decided to dedicate myself to my account. My progress with my account was slow; I only reached 1,000 followers in November 2018, but a couple of months after that I had already reached 10K.
What inspires you to create your looks?
It sounds typical, but inspiration is really everywhere. It's from colors, patterns, albums, people who I follow. I just look at something, and then I get the idea in my head.
Take us through the process of creating a new look — where do you start?
It really depends. If I'm doing a look inspired by someone or a recreation, I already have the foundation of that look done pretty much. Sure, I add my own spin on things, but it's mostly just trying to replicate their work in my own way. For my own original ideas, I like to start with color. When I do a look, I usually have a color in mind, and I just go from there. The look could end up being soft and glowy, or bold and bright — as long as that color is there, it can be anything.
What's your holy-grail makeup product and why?
This is so difficult, I have so many. It could be the Glossier Stretch Concealer, as it's super dewy and light, which is everything I love for skin. But there's also Claropsyche's Psyche's Box. It's the perfect colorful palette and is incredible. I use it so much for my eye looks; I couldn't imagine not using it. I also have to shout out the Anastasia Beverly Hills Brow Gel and Eyeshadow Primer — I use them constantly as well.
Favorite song to play when you're in the makeup zone?
Wow, it's so hard to choose. When I'm doing my makeup I listen to so many different songs and styles of music. But, I really like listening to Frank Ocean's "Pink Matter." It's a bit more of a serious song, but it helps me concentrate, and Frank Ocean is just generally quite inspiring.
What's your advice for an aspiring makeup blogger or artist?
I think one of the biggest things is to be original and also to be passionate. If you're not passionate, that shows in your work, and people can notice. You have to be genuine with your aspirations and be in it because you really want to be. Work hard, stay consistent, and don't be discouraged.
And finally, what does makeup mean to you?
Makeup means a lot to me. But mostly, it's a way for me to relax and take my mind off anything that's currently going on. It's a creative outlet for me to put my emotions into, as well as all the ideas I have going on inside my head. I think that's really important to me.
Read More:
Interview With Fashion Influencer Caroline Vazzana
Interview With the Founders of Body Hair-Care Brand Fur
Interview With Actress Angelica Ross
Read more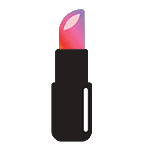 Back to top