Beauty Q&A: Why Does My Foundation Only Pill Near My Hairline?
January 11, 2022
I'm not a foundation expert, but I know the basics — like making sure my face primer is compatible with my foundation and not layering on a ton of products. Despite following these cardinal rules, my foundation almost always pills exclusively along my hairline, particularly near my temples. To get to the bottom of why this happens and to learn how to prevent it, I reached out to a few pros for help.
"It's common to notice more pilling around the hairline where the combination of skincare and hair care meet," says Terri Bryant, founder of GUIDE Beauty. "It's also where our hair follicles can clog up with excess product, sebum and debris." Below, Bryant and celebrity makeup artist Michael D. Patterson break down why makeup can pill near the hairline and how to prevent it from happening.
Why Makeup Pills Near Your Hairline
According to Patterson, there are several reasons why your makeup can pill, but the good news is it's preventable. "Unfortunately it may take some trial and error to find a solution," he says. One of the most common reasons is mixing or layering products that aren't compatible — like using a silicone-based primer with a water-based foundation — but this same sentiment also extends into your hair products.
"Silicones are popular in hair products because they work as a heat barrier," says Patterson. "Try using a micellar water to remove any residual hair product along your hairline before applying makeup." Check to see if any of your hair products contain silicone, because that may be the culprit behind your foundation pilling if you prefer to use water-based makeup products.
Your skincare products may also be responsible for a less than flawless makeup application. It's important to let each skin product fully absorb before applying makeup — especially if it contains hyaluronic acid. "Hyaluronic acid works like a moisture magnet, however, it has a tendency to sit on the top layers of the skin," says Patterson. "If it's not locked in with a product that's more emollient, like a face moisturizer, it can pill when foundation is placed on top." Make sure to give your skincare adequate time to fully sink into your skin. It's best to wait five to 10 minutes after completing your skincare routine before starting on your makeup.
Lastly, remember to not use too much makeup. Layering on foundation is one of the top reasons why makeup pills – not just near the hairline, but also all over the face, too. Patterson recommends paying attention to your coverage. "It's better to use a sheer veil of a full coverage foundation than several layers of a sheer foundation for the same effect," he says. "When those layers build upon each other, they can catch and grab the polymers that keep your foundation long wearing. Add in a contour and powder, and that's a lot of layers. Sometimes less is more!"
How to Prevent Makeup From Pilling at Your Hairline
Understanding why your makeup pills near your hairline is just the first step. Once you discover the culprit, Bryant recommends adjusting your shower ritual and foundation application method to ensure it doesn't happen again.
"Although our hairline gets a rinse when we wash our face and shampoo our hair, it rarely takes center stage," says Bryant. "When washing your face, pull your hair back to expose the hairline and target any build up in that area. You can also try a clarifying shampoo and a light scalp massage to remove build-up that is often caused by hair products and hard water." We recommend trying the Garnier Fructis Pure Clean Hair Reset Clarifying Shampoo because it works to deep clean your hair without stripping it of essential moisture.
Exfoliating can also minimize pilling, too. "Exfoliating will help remove any dry and dead skin cells that may grab and flake your foundation," says Patterson. "Be sure not to forget your hairline. That skin can take a beating, especially if you regularly heat style or color your hair."
Bryant also recommends applying your foundation to the center of your face then blending it outwards, stopping right before your hairline. If you start to experience any pilling, use a beauty sponge, like the L'Oréal Paris Infallible Blend Makeup Sponge, or your fingers to press the product into your skin. Be sure not to rub, as that can make things worse. "For a natural, seamless finish use the same sponge to pat a cream bronzer around the hairline," says Bryant. "This bridges color from skin to hairline without a build-up of product."
Photo: Chaunte Vaughn, Design: Juliana Campisi
Read more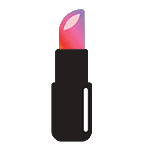 Back to top